ACC Basketball: 2016-17 preseason all-conference teams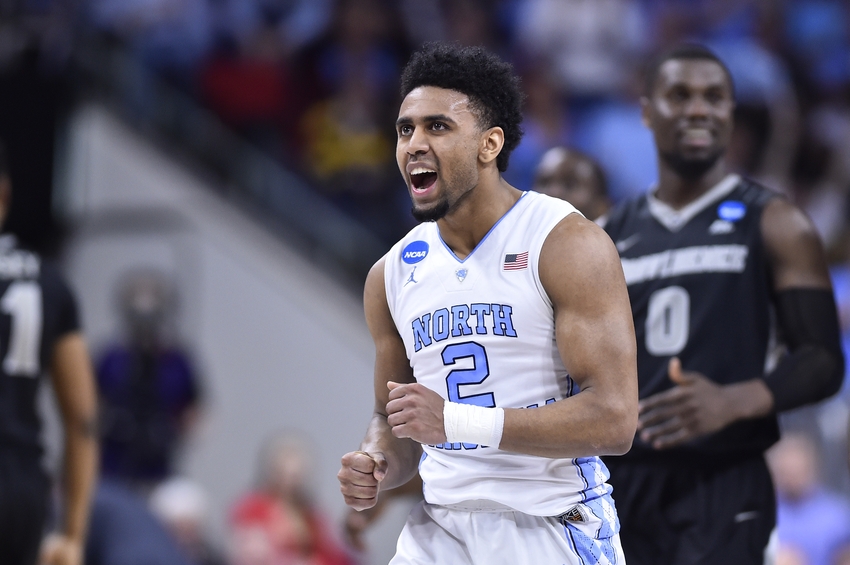 The Atlantic Coast Conference is one of the top NCAA basketball conferences each year, and this season will be no different.
With perennial powers Duke and North Carolina at the top, closely followed by Virginia, Louisville and Syracuse, the ACC will have no shortage of excitement and star-power.
And with the start of a new season comes the expectations of teams and players based on past performances, high school careers and growth from one season to the next.
So much of this season will be based around the sensational freshman class that the ACC welcomes into the mix. Duke has a handful of five-star freshman and UNC reeled in a top-10 class to blend with their veteran squad. And North Carolina State boasts an impressive freshman that may stand out more than any other.
What will the results be by the end of the season? Nobody knows for sure. But let's take a stab at what we think it may end up looking like.
Without further ado, take a look at Keeping It Heel's 2016-17 ACC preseason awards and predictions.
ACC Preseason Rankings
Duke
North Carolina
Virginia
Louisville
Syracuse
Notre Dame
Florida State
North Carolina State
Virginia Tech
Miami
Pittsburgh
Clemson
Wake Forest
Georgia Tech
Boston College
First Team All-ACC
Joel Berry II, North Carolina
Berry returns to a UNC team that finished as the national runner-up and he'll do his best to fill the void left by Marcus Paige.
Dennis Smith Jr., North Carolina State
Smith is the only freshman on my first team All-ACC, but his skill, versatility and star-power will validate the selection.
Grayson Allen, Duke
Allen is one of the deadliest shooters in college basketball and the heavy favorite for national player of the year honors.
Jaron Blossomgame, Clemson
Perhaps the lone bright spot on a Clemson team that will struggle to make the NCAA Tournament, Blossomgame will shine on his way to a terrific senior season.

Tyler Lydon, Syracuse
This super sophomore could've gone to the NBA as a high first round pick, but chose to return to Syracuse for his second season under head coach Jim Boeheim.
Second Team All-ACC
London Perrantes, Virginia
Malcolm Brogdon is gone, but the Cavaliers return a talented team led by senior guard London Perrantes
Dwayne Bacon, Florida State
Florida State welcomes back their talented sophomore guard, Dwayne Bacon, who teams up with sensational freshman big man Jonathan Isaac.
Andrew White III, Syracuse
After stints at Kansas and Nebraska, White finishes off his college career with a stop at Syracuse on a team that has a chance to go deep into March.
Jayson Tatum, Duke
Tatum has all the makings of a star, both collegiality and professionally, on a team that looks poised to win another national championship under legendary head coach Mike Krzyzewski.
Austin Nichols, Virginia
Memphis transfer Austin Nichols joins a team that needed little help to be considered a national title contender and with him, they're now favorites.
Third Team All-ACC
Frank Jackson, Duke
Five-star freshmen at Duke grow on trees and Jackson is the latest to take up a starting role with the Blue Devils.
Justin Jackson, North Carolina
Jackson, now in his third season at UNC, looks to expand his game out beyond the three-point line in an effort to win a national title and increase his draft stock.
Jamel Artis, Pittsburgh
Jamel Artis, along with running mate Michael Young, will look to finish their careers off strong after long-time head coach Jamie Dixon left for TCU.
Michael Young, Pittsburgh
Michael Young, now in his senior season, teams up with new head coach Kevin Stallings in an effort to finish his college career on a high note.
Amile Jefferson, Duke
Jefferson is back after sitting out with an injury last season. Even with a standout group of talented freshman in the mix, he'll start for the Dukies.
ACC Preseason Player of the Year
Grayson Allen, Duke
The obvious choice for ACC Player of the Year begins the season with a depleted roster that should only help his case.
Jaron Blossomgame, Clemson
Blossomgame will be the focal point of basically every game and every offensive set this season. That's bound to bode well for his stat line.
Joel Berry II, North Carolina
With Marcus Paige gone, Berry is now the undisputed leader of a UNC team that came up a buzzer-beater short of overtime in the national title game.
Dennis Smith Jr., North Carolina State
Sensational freshman with the potential to beat out seasoned veterans for the ACC's top award.
Tyler Lydon, Syracuse
Lydon could have been making the big bucks right now, but chose college. Jim Boeheim and the Syracuse Orange will reap the benefits.
ACC Rookie of the Year
Dennis Smith Jr., North Carolina State
Even in a star-studded freshman class, Smith is the obvious choice for the conference's top newcomer.
Jayson Tatum, Duke
Tatum was the Gatorade High School Basketball Player of the Year as a senior and he could follow that  up with some awards in what's likely to be his only season at Duke.
Harry Giles, Duke
Giles is nursing an injury to start the 2016-17 season, but should be an impact player as soon as he gets on the court. His talent is undeniable, but will his body allow him to show it?
V.J. King, LouisvilleKing leads a Lousiville squad that is built to do some damage in the ACC and on the national scene.
Tyus Battle, Syracuse
Battle will be one of the top newcomers in the conference this season and has a nice team around him at Syracuse.
More from Keeping It Heel
This article originally appeared on