5 Most Important Returning Players for Texas Basketball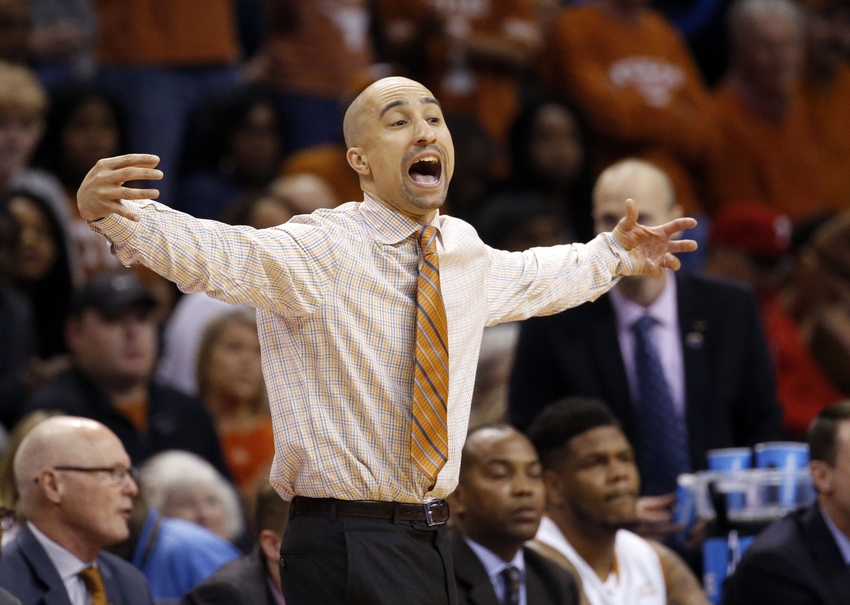 Shaka Smart enters Year 2 with Texas basketball with high expectations. Despite massive turnover, the Horns are expected to be better this season as they begin to take on Smart's up-tempo, high-pressure identity. They will be young, but if this team is going to compete, it will be because of their veterans.
Texas is losing six key players from last season, including the team's top three scorers. If not for a tremendous job on the recruiting trail, Smart would be in for a long year. However, because of a star-studded incoming freshman class and a wide-open Big 12 landscape, Texas is expected to take the next step in 2016-17.
To do that, they will need big contributions from their returning players. Most of the starting lineup from last year is gone, that's true. But plenty of players got significant playing time in the rotation and will see expanded roles this season. There are minutes to be had with so many contributors leaving this offseason. It will be up to some untested veterans to get this young roster up and running.
The preseason hype has been focused in on incoming freshmen stars like Jarrett Allen. That's understandable since Allen is the best freshman talent Texas has seen since Myles Turner. However, there will be a bit of a transition period for Allen. As he grows into his star role, Texas needs those players who have been around to step up and lead.
Texas' success this season hinges on Smart's returning players stepping up. So here are the five most important returning players for Texas basketball in 2016-17.
Texas will need to shoot the ball in transition to find success in 2016-17. Enter senior Kendal Yancy, resident sharpshooter. While he's coming off a disappointing junior season, Yancy should see an expanded situational role this year.
Last season, Yancy saw career lows in minutes played (10.5) and points (3.0) per game. However, he set career highs for efficiency, shooting 46.1 percent from the floor, including 40.7 percent from 3-point range. In three seasons at Texas, Yancy has never shot worse than 40.2 percent from the field or 33.3 percent from range.
When he saw extended minutes, Yancy produced for Texas last season. He only logged more than 20 minutes in a game three times in 2015-16 but scored double-digit points twice. His best stretch was back-to-back road games against then-No. 3 Oklahoma and then-No. 14 Iowa State. In those two games, Yancy logged 35 and 21 minutes, respectively, scoring 23 combined points and connecting on 5-of-6 from 3-point range.
With minutes available like they are and Texas needing consistent perimeter shooting, Yancy should see opportunities to contribute this season. His range and experience will be vital for the Horns to start fast this season and to survive the grind of conference play.
Playing behind Cam Ridley and Prince Ibeh, Shaquille Cleare provided a nice post presence off the bench last season. With a pair of high-profile freshman set to take over the front court this season, Cleare is going to be a much-needed veteran presence in the rotation.
Last season, the 6-foot-8, 275-pound Maryland transfer gave Smart much-needed depth in the front court. He averaged just 12 minutes and 3.6 points per game but logged a career-best 2.9 rebounds per game in his rotational role. When he was featured, Cleare looked great. In a February 20 matchup against Baylor, Cleare logged a season-high 27 minutes and chipped in 14 points, 5 rebounds, and an assist. Against Baylor again in the Big 12 tournament, Cleare logged 12 points and 3 rebounds in just 18 minutes.
This year, Cleare is going to have an important role to play as a steady post presence while Allen and four-star center James Banks get acclimated. If the young stars struggle early, Cleare is capable of playing extended minutes in Smart's system. He isn't going to have the potential of the freshmen but he'll provide a steady post presence that will be invaluable to the Horns.
Tevin Mack, a former VCU-commit, followed Smart to Texas last season and will be a building block for Smart's up-tempo, attacking style. The 6-foot-7 wing player has the length and athleticism that are trademarks of a Smart-coached team.
Last season, Mack played a minor role on the team, averaging 13.3 minutes and 5.1 points per game. In the six games where Mack played more than 20 minutes, he flashed serious potential. He scored double digit points in four of those six games, including a 20-point performance against UConn. He has the ability to score in bunches if he can find some consistency.
This season, he should see an expanded role as Smart's system settles in. He will be a key part of Texas' sophomore trio, along with Eric Davis and Kerwin Roach, who will be pivotal to the Longhorns' success in 2016-17. Having long, athletic wing players like Mack is going to be a staple of Texas basketball under Strong and this should be a breakout season for the sophomore.
Eric Davis is the only returning player on the Texas roster that averaged more than 20 minutes per game last season. He was a key contributor during his freshman season and will need to step up as a leader for the Horns in 2016-17.
Last year, Davis averaged 7.4 points and 2.6 rebounds per game while playing 20.6 minutes per game. Davis has proven that he can score when he gets in a rhythm, posting double-digit points in 13 games last season. He was a key part of the win over North Carolina last season, scoring 16 points on 6-of-10 shooting, including 4-of-5 from 3-point range.
With so many key contributors no longer with the team, there is a leadership void on the Texas roster this season. As the most experienced member of a talented sophomore trio, the mantle of leadership is likely to fall on Davis this season. How he handles that pressure could determine how far the Horns go in 2016-17.
Kerwin Roach may be one of the best athletes in all of college basketball. If he refines his basketball skill, he'll be a breakout star this season. How he responds to an expanded role for Texas this winter is going to have a major impact on how successful the Horns can be.
Last season, Roach's superior athleticism flashed even while he saw limited action. He averaged 7.5 points, 2.9 rebounds, and 1.2 assists per game while playing just 17.8 minutes. He showed the ability to really dominate the game at times, like when he put up 22 points against TCU or recorded his first double-double against Vanderbilt last season.
With a featured role coming his way this season, Roach could take the college basketball world by storm. His superior athleticism helped him turn heads last season. But this offseason, he's worked on pairing that athleticism with improved basketball skills. That combination could make Texas a very dangerous team in the Big 12 this season.
More from Hook'em Headlines
This article originally appeared on