Roy Williams passes Dean Smith for second-most NCAA tourney wins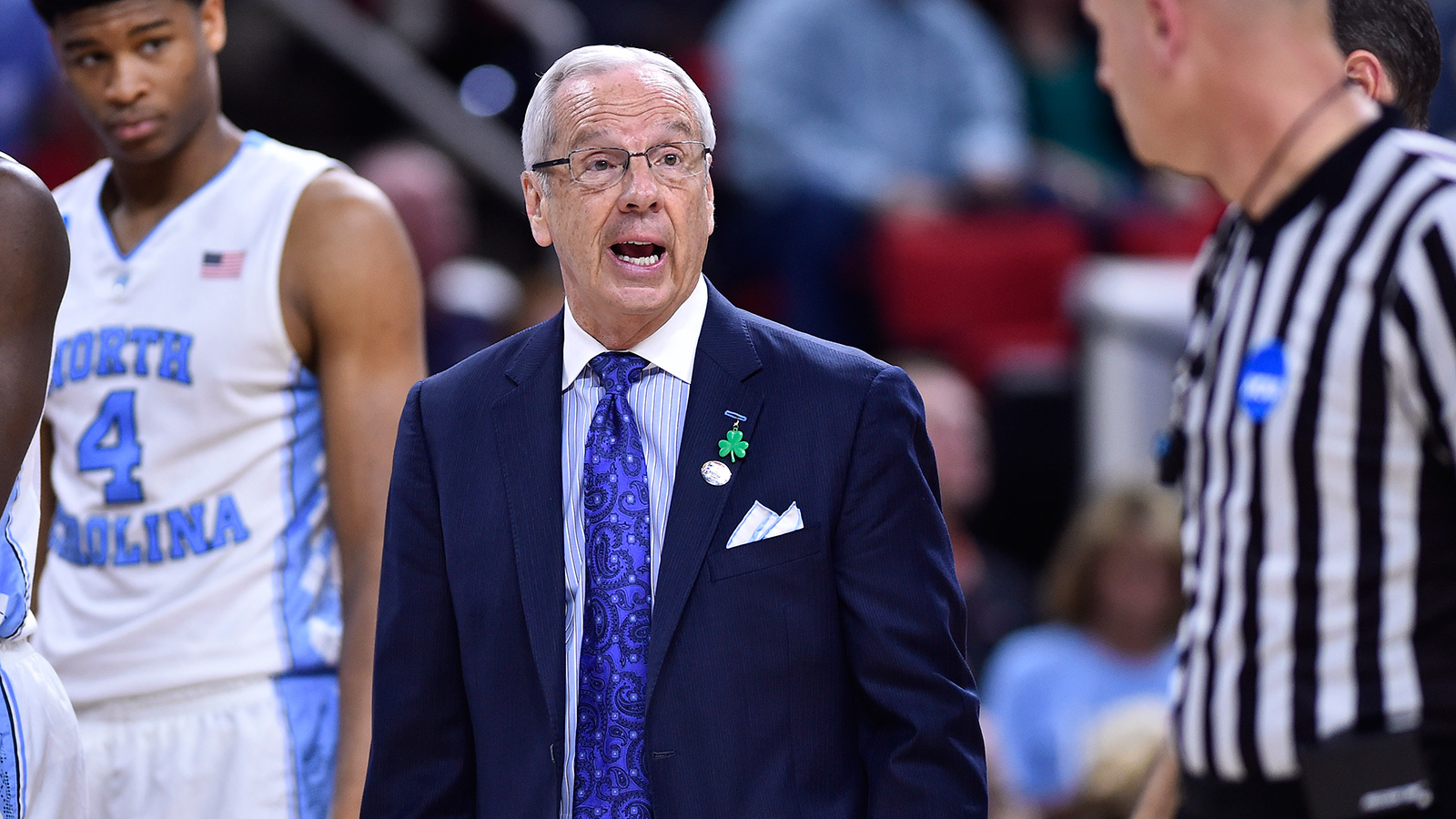 The North Carolina Tar Heels recovered from a slow start with a dominant second half against Florida Gulf Coast in winning their NCAA Tournament opener 83-67, not only keeping the undefeated streak of 1-seeds vs. 16-seeds alive, but also delivering a sentimental victory for their head coach.
Roy Williams passed longtime Tar Heels coach and mentor Dean Smith with his 66th career NCAA tournament win, moving into sole possession of second place behind Duke's Mike Krzyzewski. Smith, who passed away last year, got all of his 65 wins in the Big Dance at North Carolina, while Williams has split his victories between Kansas and UNC.
When asked about the achievement after the game, Williams, who led North Carolina to the 2005 and 2009 national titles, was typically self-deprecating: "I loved, worshipped (Coach Smith). I'm nowhere near the coach that he is.
"Times have been a little more difficult the last three years than anytime in my lifetime as a basketball coach. So I've been enjoying this team and enjoying this milestone that they bring up. But it just means that I've had a lot of good players and been around quite a while."
There remains a long way to climb to the top, of course.
Krzyzewski has a long-standing stranglehold on the No. 1 spot after earning his 89th career tournament win on Thursday afternoon against UNC-Wilmington.
The Tar Heels sealed their 16-point win against "Dunk City" with a 42-27 second-half run, led by All-American forward Brice Johnson's 18 points, seven rebounds and eight blocks.