Game worth circling, toughest stretch in Hornets' 2016-17 schedule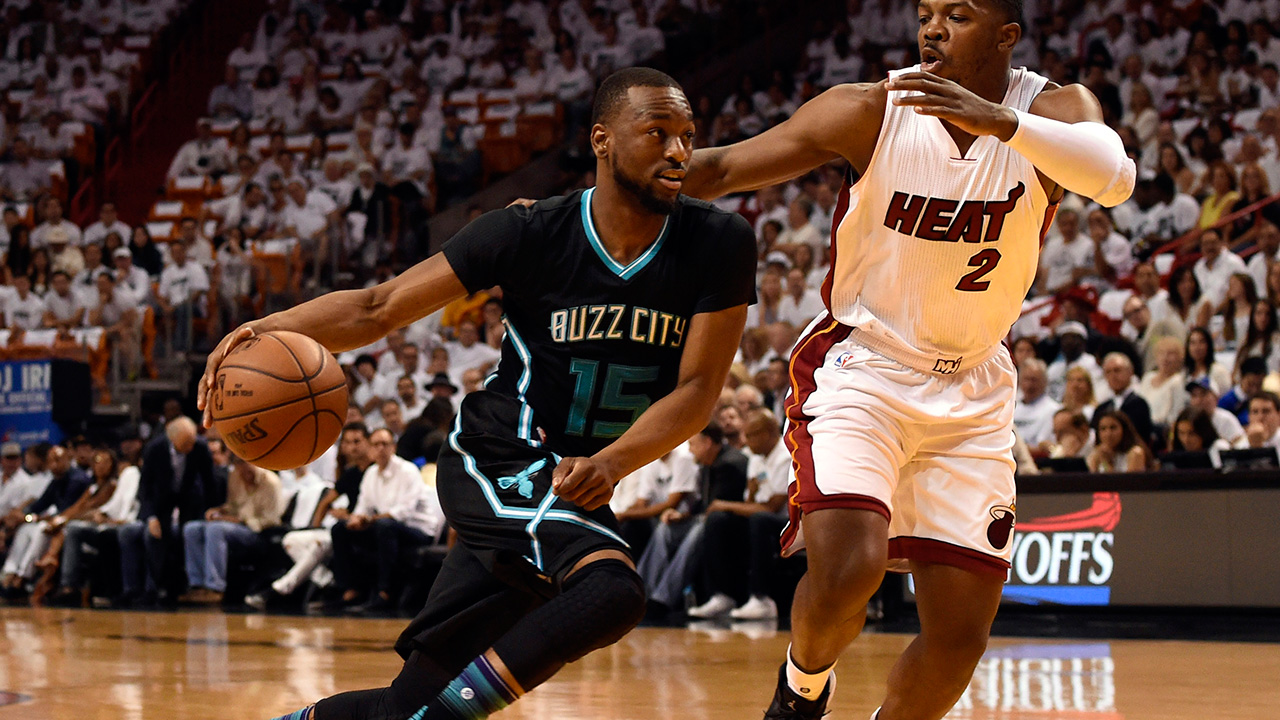 The Charlotte Hornets' schedule was released by the NBA on Thursday night. With the franchise eyeing its third playoff appearance in four seasons under head coach Steve Clifford, the campaign tips off Wednesday, Oct. 26 at Milwaukee followed by a Oct. 28 playoff rematch with the Miami Heat.
The full schedule can be found here. Here are three thoughts on the Hornets' slate:
Game Worth Circling
Al Jefferson served as a franchise cornerstone during a pivotal time in Charlotte's NBA history. The veteran center elected to sign with the then-lowly Bobcats as a free agent in 2013, helped foster in a successful coaching change, two playoff runs and a complete brand reboot — or, better yet, reclamation — in his three seasons. Faced with difficult free agency decisions this offseason, the Hornets let Jefferson walk, where he eventually signing with the Indiana Pacers.
On Nov. 7, Jefferson returns to Time Warner Cable Arena.
The new-look Pacers, who signed Jefferson and traded for point guard Jeff Teague and wing Thad Young this offseason, will also provide an measuring Eastern Conference stick for the 2016-17 season.
Toughest Stretch
Tucked into the early-2017 portion of the Hornets' schedule is a dangerous West Coast swing. Six days after hosting presumed title favorite Golden State in Charlotte, Kemba Walker & Co. head west for a three-game swing against the Trail Blazers, Warriors and Jazz.
Setting aside the fact that the Hornets will have to try to beat Kevin Durant, Steph Curry, Klay Thompson and Draymond Green (and so on) twice in one week, Utah and Portland present two playoff-caliber opponents playing two very, very different styles. After trying to keep up with Portland's scoreboard-busting ways, they will need to find ways to grind out points against one of the best defensive teams in the league. An 0-3 stretch here is possible.
Biggest Break
Is it strange that Charlotte's easiest stretch could arrive on another road trip?
During a five-game stretch from Feb. 25 to March 4, the Hornets play one presumptive playoff team (Los Angeles Clippers) and four teams given little to no chance of making the postseason in the Western Conference: the Kings, Lakers, Suns and Nuggets. Given their talent levels and/or inexperience, those could turn out to be four of the six or seven worst records in the league. And the Hornets get them in near-successive fashion.
Granted, this stretch bookends an extensive road trip, but wins will be there for the taking.