Hornets capture first playoff win in 14 years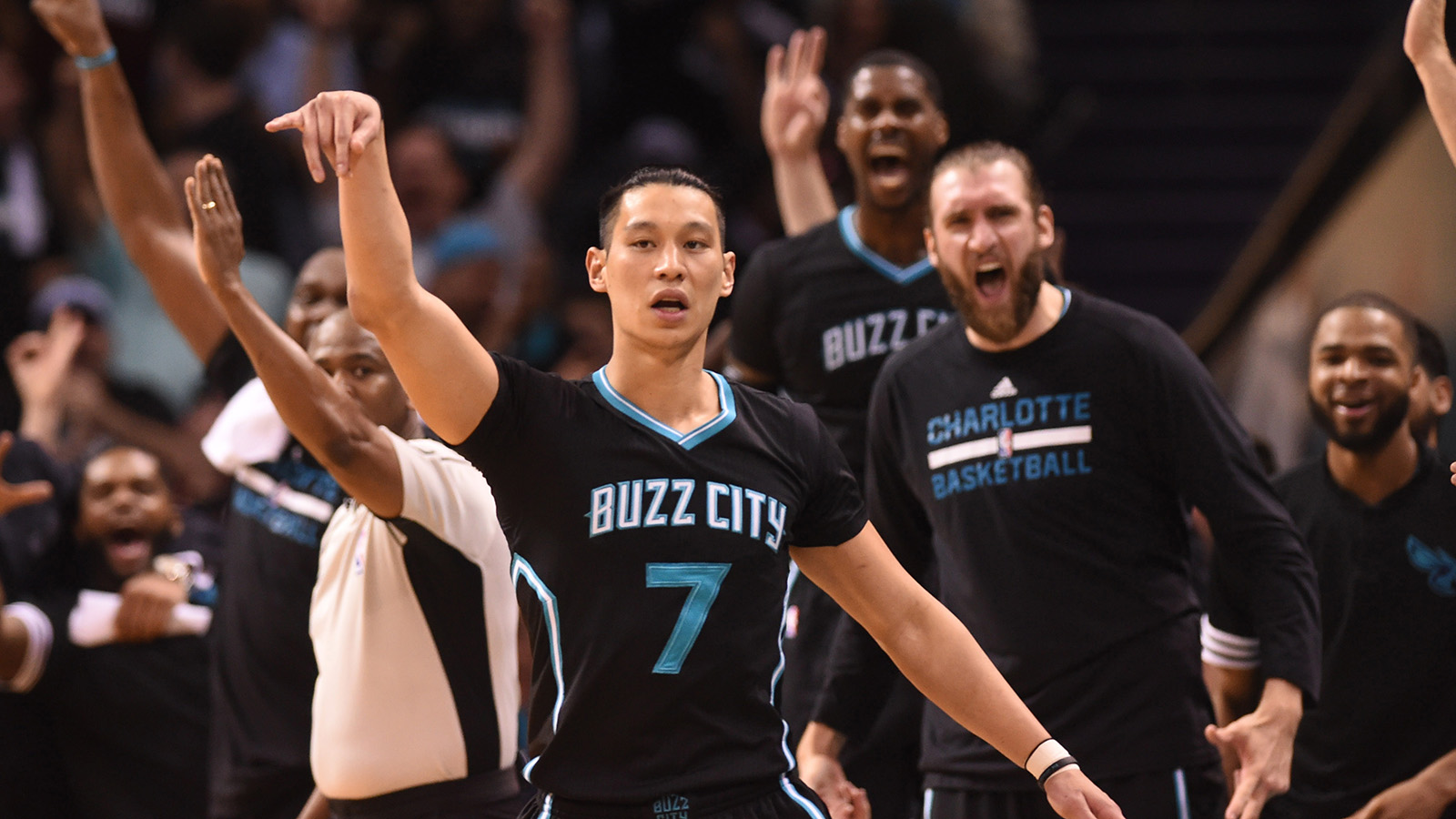 The first two games of the Hornets-Heat first-round series offered rare glimpses of Charlotte's core identity. In the Hornets' Game 3 rout at Time Warner Cable Arena, the franchise's first playoff win in 14 years, coach Steve Clifford's group took control for the first time.
In Clifford's first three seasons at the helm, the Hornets have led the NBA in turnover rate and defensive rebounding percentage every single year. They take care of the basketball and limit opponents' possessions. That's their calling card. Charlotte's major change of course this season came when they hit the fourth-most 3-pointers in the league, but their road trip to Miami erased many of those positives.
The return home did not solve every issue — the Heat continue to smother the Hornets' outside shooters and Clifford has not been pleased with his team's rebounding — and yet it seemed like a completely different team on Saturday night. The Hornets committed just four turnovers, one shy of tying an NBA playoff record, and completely shut down Miami's red-hot offense.
And for the first time, they have life.
"We've gotta play the way we're capable of playing," point guard Kemba Walker said after his team's 96-80 win. "The way we played tonight, that's how we played all year. We've got to stay this way."
The playoff win was the franchise's first since May 2002 when former standouts Baron Davis and David Wesley led the Hornets past Jason Kidd's New Jersey Nets. Yes, it's been a while. In the meantime, they've suffered sweeps at the hands of the Magic (as the Charlotte Bobcats) and LeBron James' Miami Heat team two seasons ago.
Enter a balanced Hornets effort to end the drought one loss short of tying the NBA's longest winless streak.
Six Hornets finished in double figures, including rookie Frank Kaminsky's big third quarter, and they offset another poor outside shooting night by knocking down 21 of their 22 free throws. When asked about his team cleaning up its turnover issues, Clifford pointed out how imperative it is for his team given the Heat's defensive versatility.
"It's hard for our guys because we're good just playing ball, but not against this team. They're too well-coached, they're too disciplined," Clifford said. "And if you don't get the good start of the possession, you're not getting the shot. So you can't be random. You've gotta have guys their spots, everybody's gotta know what you gotta do, and that just gives you a chance. We were definitely more organized tonight."
It also did not hurt that Miami missed many of the shots it hit earlier in the series.
"Actually it's Coach (Pat) Riley is the person that gets credit in this league when anybody says, 'It's a make-or-miss league,'" Clifford said. "The nights when you make, you look good. The nights when you miss it looks bad.
"… I just think, again, it starts with the problems we had in Game 1 and the first half of Game 2 were the little things: ball pressure, pick-up point, containment, cushion, hand activity."
At times during this postseason it has been easy to forget how the Hornets closed the season with the third-best second-half record behind only the San Antonio Spurs and Golden State Warriors. The Heat simply outclassed them on the road. If anything, Saturday night offered a reminder that much of their success was built at Time Warner Cable Arena: Charlotte was one of six teams to win 30 or more home games this season.
And since Miami still holds homecourt advantage, Game 4 looms large.
"This isn't about winning one game. This is about winning a series. The NBA is series, four out of seven," Clifford said. "So you're either 0-1 in a series or 1-0. Really what it does is it gives us a chance."