Report: Hornets agree to 5-year, $120 million deal with top priority Nicolas Batum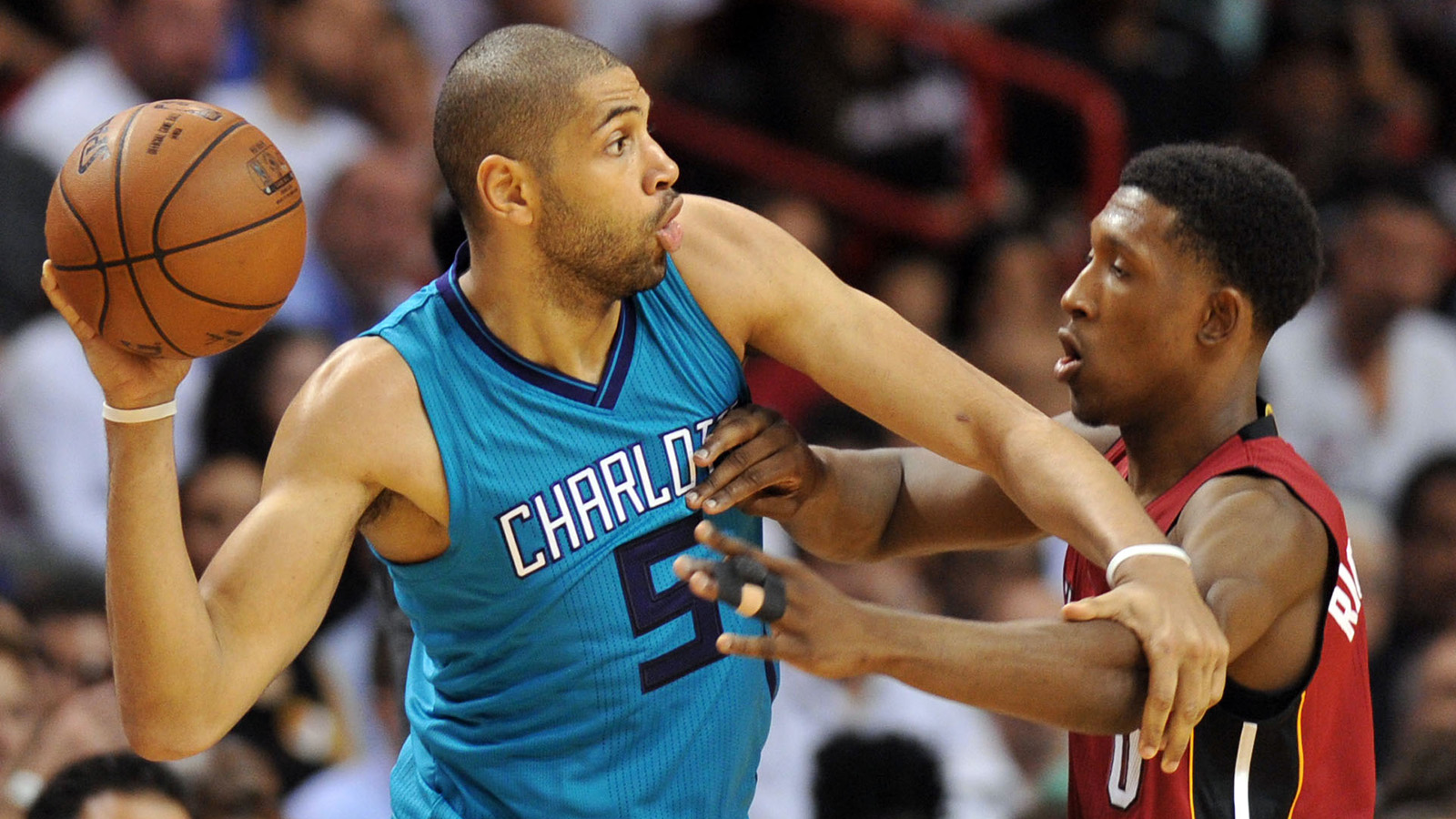 The Charlotte Hornets never attempted to hide their free agency intentions: Productive wing Nicolas Batum was their No. 1 offseason priority the moment time expired in their playoff series loss to Miami.
The Hornets' front office did not hesitate, either.
In the early hours of free agency, Charlotte and Batum met and agreed to a five-year, $120 million contract, according to The Vertical. The fifth year of the contract will be a player option for the 27-year-old forward.
The deal can not be made official until the NBA's free-agent moratorium is lifted on July 7.
Batum, a product of Lisieux, France with eight NBA seasons under his belt, was arguably the second-best wing on the free-agent market behind only Kevin Durant and he was expected to draw heavy interest from prospective title contenders around the league. In his lone season in Charlotte, he averaged 14.9 points, 6.1 rebounds and 5.8 assists and helped share the ball-handling and playmaking responsibilities with point guard Kemba Walker. Though not the most efficient season of his career, Batum posted five win shares and the highest usage rate of his career.
With 22-year-old wing stopper Michael Kidd-Gilchrist returning to the fold after missing all but five games due to injury, the Hornets have locked up their three perimeter starts through at least the 2019 season.
Batum was general manager Rich Cho's top target, but there are other free-agent decisions awaiting the front office. Aside from Batum, rotation players Courtney Lee, Al Jefferson and Marvin Williams are unrestricted free agents. (Backup point guard Jeremy Lin agreed to a three-year deal with the Nets on Friday morning.)
Given Batum's sizable deal and simple market economics, the franchise is not expected to retain the three remaining pieces.