Who's NBA-bound, who's staying and what it means for ACC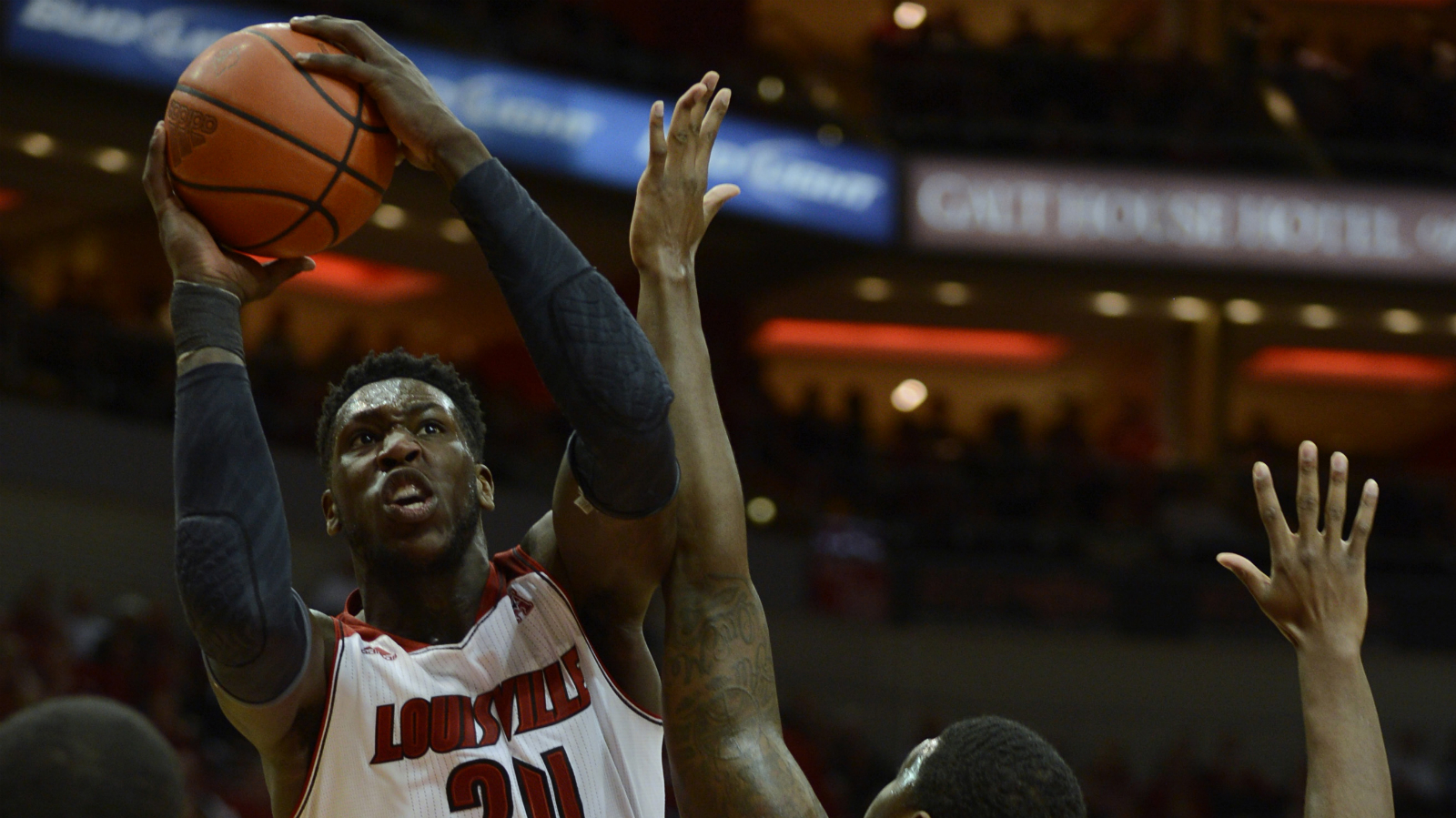 With the NBA Draft early entry deadline looming on Sunday, all the ACC's major players have made their decisions whether they're staying or going already.
And there's been plenty of carnage.
There was only three schools in the ACC that didn't either have someone transfer or leave early for the NBA draft — Florida State, Notre Dame and Pittsburgh.
The other 12 either had at least one early NBA draft entry, a transfer, or both. Florida State and Pittsburgh were the only relatively quiet teams as far as off-season news goes; both don't have any transfers and no early-entry candidates to wait on anyway.
But Notre Dame got good news, and that's that Jerian Grant will be back in summer school after he missed most of the past season with academic issues — at least that's what head coach Mike Brey told ESPN's Jeff Goodman.
Grant joins Louisville's Montrezl Harrell, UNC's Marcus Paige and BC's Olivier Hanlan as the highest-profile players returning to school, and ones that could have (or considered) going pro. Harrell would have been the highest draft pick.
More often than not, though — even in this deep of a draft — many of the ACC's best and brightest decided to go pro, and some teams have been hit nearly as hard by transfers, too.
Let's take a look at who's going, and what it means to each team:
Staying: Soph. G Olivier Hanlan (18.5 ppg, 3.4 rpg, 2.9 apg, 36.3 mpg)
Transfer: Soph. F Ryan Anderson (14.3 ppg, 7.3 rpg, 1.4 apg, 31.4 mpg)
What It Means: Olivier Hanlan is one of the best scorers in the ACC, so it can't hurt first-year head coach Jim Christian that he's coming back to Chestnut Hills for another year. Unfortunately for Christian, the only new blood is a redshirt freshman coming off of an injury before last year began. Everyone else on that roster will be the majority of the group that made up last year's team. And last year's team was almost historically bad with an 8-24 record. Anderson was also the team's second-best player. So is there any real reason to think the team will get better?
Going Pro: Jr. G/F K.J. McDaniels (17.1 ppg, 7.1 rpg, 1.6 apg, 2.8 bpg, 33.7 mpg)
Transfer: Soph. G Adonis Filer (3.9 ppg, 1.3 rpg, 1.2 apg, 14.7 mpg)
What It Means: Losing McDaniels will obviously hurt the most, and it will hurt a lot. Brad Brownell has proven to be a pretty good coach, but McDaniels was the heart and soul of that team and the one responsible for scoring the majority of their points. Not to mention their best defender. The loss of Filer is virtually negligible, but he was at least experienced in that system. The Tigers will likely still be stingy defensively, but who's going to score? No … seriously?
Going Pro: Soph. G/F Rodney Hood (16.1 ppg, 3.9 rpg, 2.1 apg, 32.9 mpg), Fr. F Jabari Parker (19.1 ppg, 8.7 rpg, 1.1 spg, 1.2 bpg, 30.7 mpg)
What It Means: Considering Duke has the best class in the country coming in next year, not as much as it otherwise would have. But it will still hurt some — Rodney Hood's overall floor game is as good as it gets, and Parker is obviously a spectacular player. Still, Duke will get a top-rated center coming in as a freshman in Jahlil Okafor, not to mention an elite wing freshmen in Justise Winslow. The Blue Devils should be just fine, although obviously a Duke team with those freshmen plus Hood and/or Parker would've been even better.
Transfer: Soph. G Solomon Poole (6.4 ppg, 2.1 apg, 17.5 mpg)
What It Means: Next to nothing, other than the Yellow Jackets are losing a point guard with some experience. And Poole was actually dismissed from the team due to what head coach Brian Gregory called "conduct and accountability issues". Poole didn't play for Georgia Tech after January 7.
Staying: Soph. F Montrezl Harrell (14.0 ppg, 8.4 rpg, 1.2 apg, 1.3 bpg, 29.3 mpg)
Transfer: Jr. G Kevin Ware (1.7 ppg, 5.9 mpg) What It Means: Ware had never really been the same player since his injury, and while it's never a great thing to lose a guard with experience, it's probably best for both parties that Ware moved on. Harrell coming back is a huge coup for the Cardinals, though, who are going to be rebuilding a bit without some of their most experienced and valuable pieces. Harrell is an elite talent and will be in contention for ACC Player of the Year honors.
Transfer: Jr. F James Kelly (6.0 ppg, 3.7 rpg, 17.9 mpg)
What It Means: Not a lot. Kelly had some nice moments, but was suspended three games in February and his minutes dwindled as the year wound down. There will be some holes to fill at the forward spot, but Jim Larranaga should be able to figure things out. He managed to make a roster largely filled of role players into a fairly competent ACC squad last year, after all. Next year's group will be guard-heavy, but it was going to be anyway.
Staying: Soph. G Marcus Paige (17.5 ppg, 4.2 apg, 1.5 spg, 35.6 mpg)
Going Pro: Jr. F James Michael McAdoo (14.2 ppg, 6.8 rpg, 1.7 apg, 1.3 spg, 30.1 mpg)
What It Means: McAdoo going pro early was a little bit of a surprise, and it took the Tar Heels from a national championship contender to…Final Four, if all goes well? Something like that? That ceiling is still plenty high, and assuming UNC's younger bigs develop, the freshman talent coming in should help offset the loss of McAdoo's scoring. But forward Brice Johnson (a junior) will need to step it up in both the consistency and leadership departments to help make up for his absence. Paige coming back is obviously huge, and he should be one of the best players in the league next year, if not the country.
Going Pro: Soph. F T.J. Warren (24.9 ppg, 7.1 rpg, 1.8 spg, 35.4 mpg)
Transfer: Soph. G Tyler Lewis (4.4 ppg, 3.8 apg, 19.9 mpg)
What It Means: Warren carried the team so often it's hard to imagine life without him, but it was going to happen sooner or later. Next year's team will look a lot more like Mark Gottfried's past teams at NC State in that it should have more balanced scoring. And that's not the worst thing, as fun as it was to watch Warren a season ago. Lewis, Warren's roommate, had value largely because of how great he was at getting Warren the basketball. He wasn't a great defender, and with NC State returning Cat Barber and combo guard Trevor Lacey becoming eligible this coming season, the Wolfpack will be fine at that spot.
Going Pro: Fr. G Tyler Ennis (12.9 ppg, 3.4 rpg, 5.5 apg, 2.1 spg, 35.7 mpg); Soph. F Jerami Grant (12.1 ppg, 6.8 rpg, 1.4 apg, 31.4 mpg)
What It Means: So, Syracuse will probably be in a bit of a rebuilding year next season. And that's all right. Losing one of the better point guards in the ACC in Ennis and an athletic forward in Grant — not to mention senior C.J. Fair — is certainly going to hurt. Some guys like Trevor Cooney are going to have to take significant leaps forward, and the Orange had better hope the freshmen next year are ready. While incoming freshman point guard Kaleb Joseph is not going to be as good as Ennis, but head coach Jim Boeheim is high on him. The Orange will at least be competent, if not competitive and maybe even downright frisky in the ACC.
Transfer: Soph. G Teven Jones (0.5 ppg, 0.3 apg, 4.3 mpg)
What It Means: Considering how quickly freshman point guard London Perrantes blossomed this season, not a lot. Jones was used mainly as a defensive specialist as Perrantes struggled at times to guard the ball, though he got better at that as the year went on. There simply weren't a lot of minutes for Jones, and there likely wouldn't be next year either. The Cavaliers should have plenty of guard depth anyway.
Transfer: Fr. F Trevor Thompson (5.0 ppg, 4.7 rpg, 16.2 mpg)
What It Means: The Hokies are depleted enough as it is that this probably doesn't mean a ton, but they also need all the bodies they can get. Losing a 6-11, athletic forward is never a good thing, but first-year head coach Buzz Williams had to expect at least one player would leave. Now, he starts his task of slowly but surely rebuilding the mess that was left after Seth Greenberg was let go.
Transfer: Soph. F Arnaud William Adala-Moto (6.9 ppg, 5.2 rpg, 19.7 mpg)
What It Means: This one hurts a bit, as first-year head coach Danny Manning is losing an athletic and talented piece from the frontcourt. Adala-Moto seemingly kept getting better and better. There's still plenty of talent on that roster, like fellow forward Tyler Cavanaugh (a rising junior) and point guard Codi Miller-McIntyre (also going to be a junior). But it sure would have been nice to have him.