Spieth hangs back to congratulate Johnson on championship
After Zach Johnson bested Marc Leishman and Louis Oosthuizen in a three-way playoff to capture the 144th British Open on the Old Course at St. Andrews on Monday, another golfer who had finished an hour earlier appeared at the 18th hole to congratulate him on his victory.
It was fellow U.S. golfer Jordan Spieth, who shot 3-under in the final round and made a late run at Johnson, but faltered with a bogey on 17 and finished 14-under, one stroke out of the playoff.
"To have a champion take the time there to give me best wishes, it speaks volume to what he is," a humbled Johnson said of the gesture. "He's a phenomenal talent. And he's a better person than he is a golfer."
And that's saying a lot. After winning the U.S. Open in June and the Masters in April, Spieth only narrowly lost his shot at golf's Grand Slam. But he's got sportsmanship on lockdown.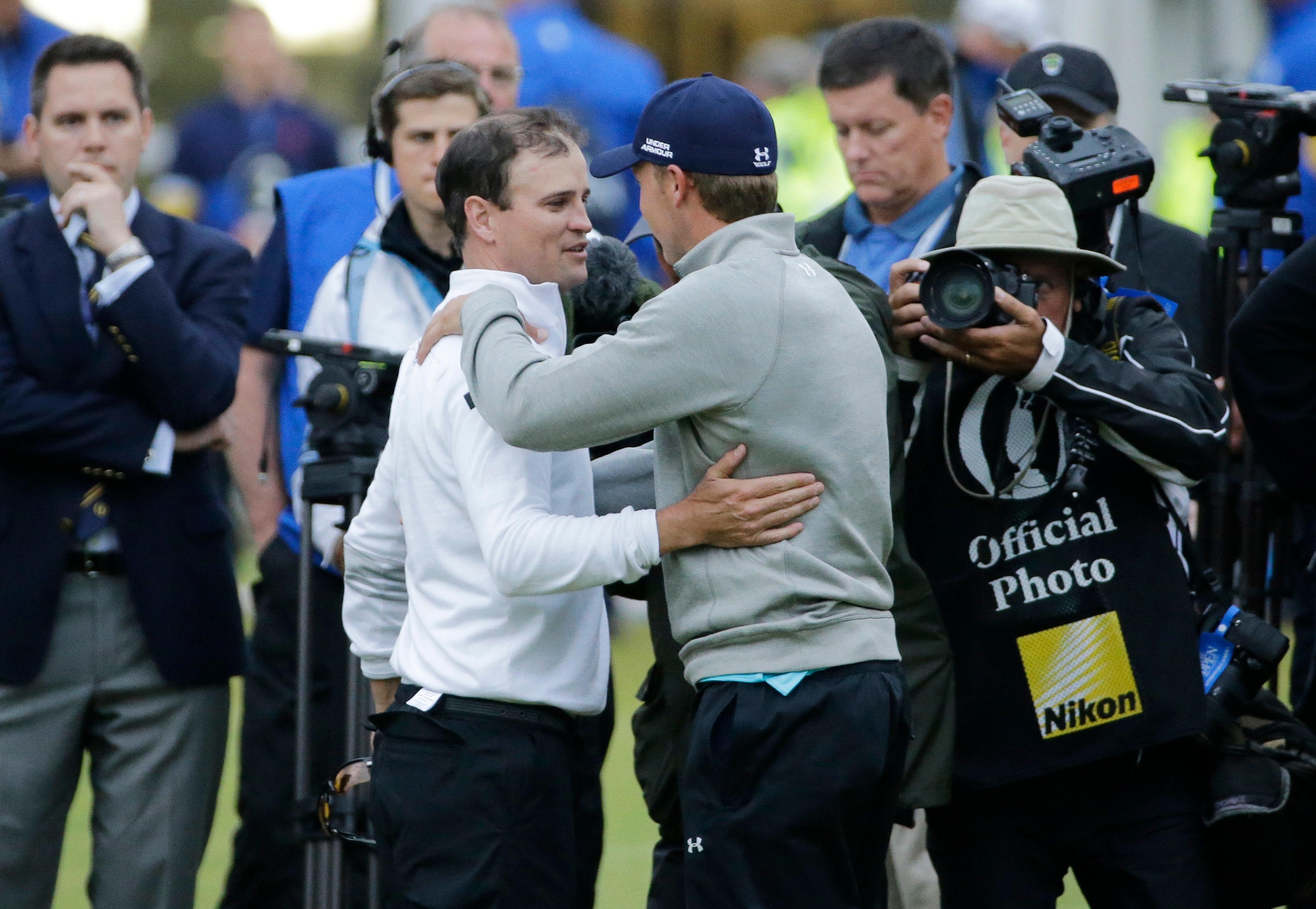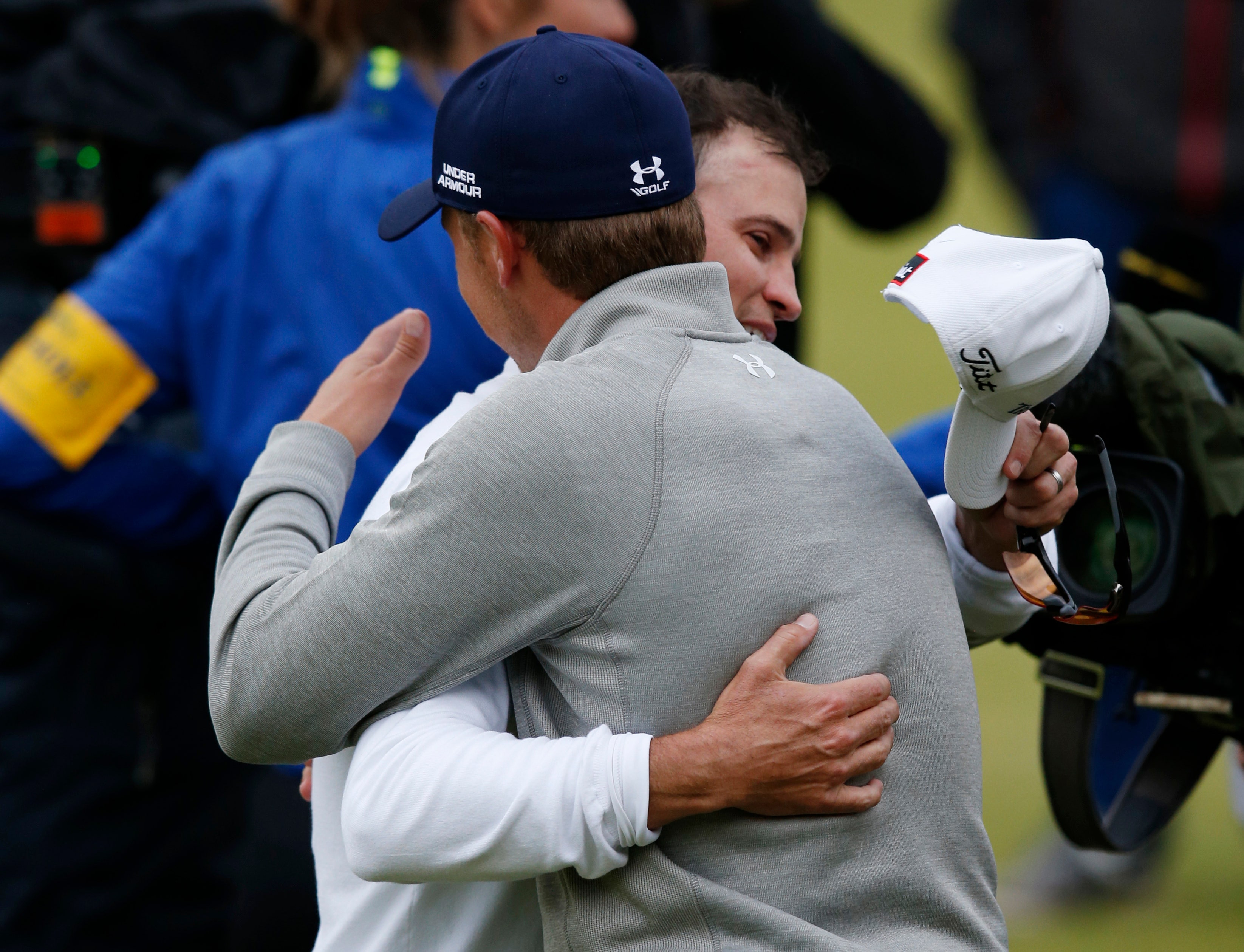 "He's a really good friend of mine," Johnson said, adding that while the 21-year-old Spieth is 18 years younger, he's incredibly mature.
As evidenced by his gesture and genuine happiness in seeing his friend and fellow competitor win.
Wow.. Almost. Nothing quite like @TheOpen at St Andrews. We fought hard. Very proud of a role model and friend of mine @ZachJohnsonPGA

— Jordan Spieth (@JordanSpieth) July 20, 2015
Go Team America.