Young rodeo sheep rider gets mutton busted [VIDEO]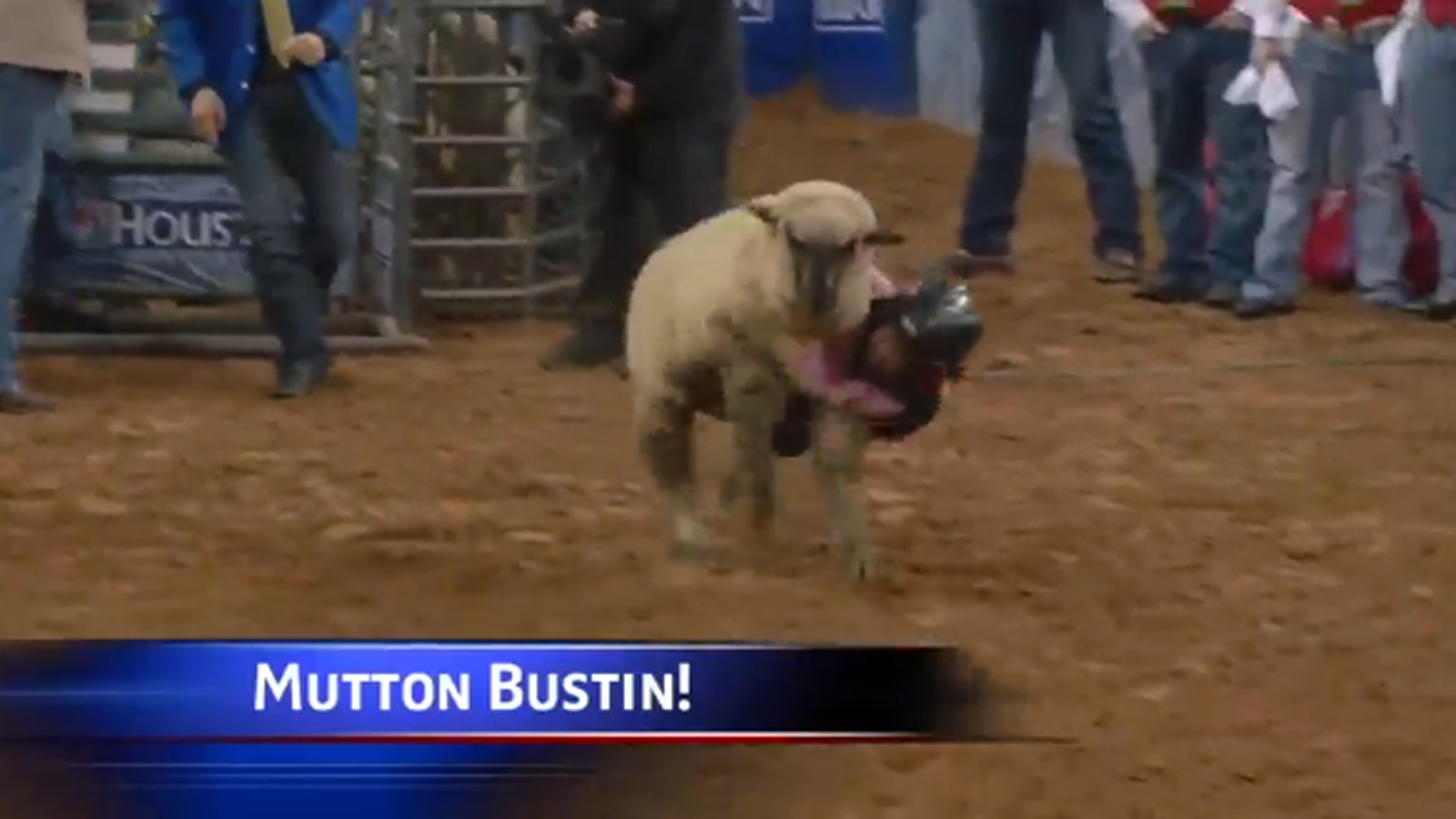 Apparently Mutton Bustin' is a sport akin to bull riding where little kids hang on to sheep for dear life.
And at the Houston Livestock Show & Rodeo on Monday night, two tykes duked it out for big Bustin' bragging rights.
The winner hung on to his wooly companion for a full 20 seconds.
The next rider got mutton chopped: tripped up on her own sheep and ending up with a face full of dirt.
You're either Mutton Bustin' or Mutton Busted (though the five-year-old still ended up in second place).