The Ultimate Warrior dead at 54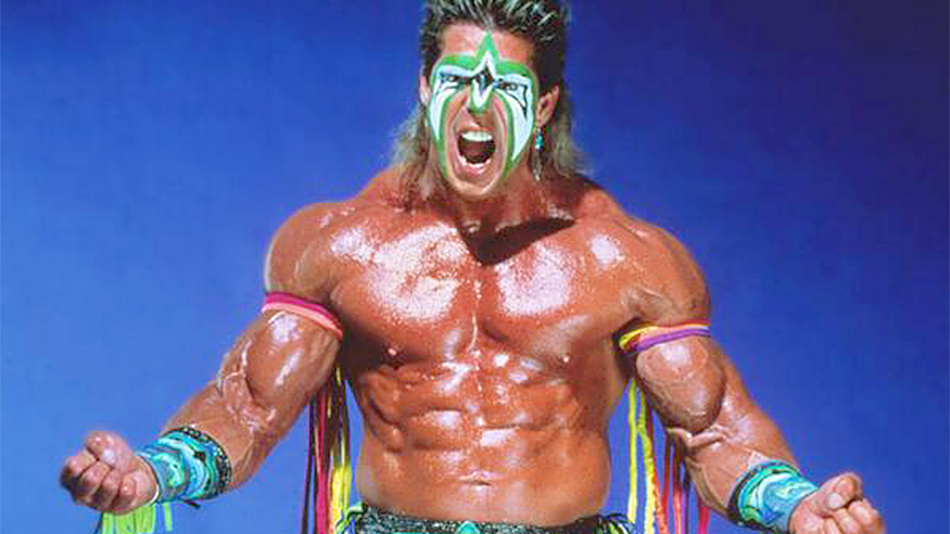 The man born James Brian Hellwig, who earned a global following as professional wrestler The Ultimate Warrior, died Tuesday night, World Wrestling Entertainment announced. Hellwig was 54.
TMZ reported that Hellwig — who officially changed his name to Warrior in 1993 — "collapsed outside an Arizona hotel at 5:50 PM on April 8th … while walking to his car with his wife. Warrior was transported to a nearby hospital … where he was pronounced dead."
Hellwig's death comes only three days after The Ultimate Warrior was inducted into the WWE Hall of Fame, and just one day after Hellwig made an appearance on WWE's "Raw," his first appearance on the show since 1996.
Here is a clip from Hellwig's appearance:
According to WWE, The Ultimate Warrior was "one of the most iconic WWE Superstars ever," joined the organization in 1987 and three years later was world champion, defeating Hulk Hogan at WrestleMania VI at SkyDome in Toronto. The match, billed as the "Ultimate Challenge," lived up to the billing in the eyes of most, a common staple in lists of greatest wrestling matches of all time.
Ultimate Warrior vs Hulk Hogan, WrestleMania VI. If you were a wrestling fan as a kid, you'll never forget it. http://t.co/w1e0QEscsN

— Jimmy Traina (@JimmyTraina) April 9, 2014
Here is WWE's initial statement on Hellwig's death:
Hellwig and WWE had a contentious relationship after he left the company in 1996, battling one another in lawuits over ownership of The Ultimate Warrior copyright. WWE released a controversial DVD in 2005 titled "The Self-Destruction of The Ultimate Warrior," which featured many wrestlers giving disparaging remarks about Warrior. That DVD led to yet another lawsuit.
His wrestling career over, the man who began his career as a bodybuilder had a brief turn as a motivational speaker.
Along with his enshrinement into the Hall of Fame and return to the ring in "Raw," The Ultimate Warrior character is to be included in the WWE 2K14 video game, another sign of his reconciliation with WWE.
Others in the wrestling world quickly took to social media to announce Hellwig's death and offer condolences and thoughts.
We are all so sad that the Ultimate Warrior has passed away. Our heart is with his wife Dana and his two daughters.— Vince McMahon (@VinceMcMahon) April 9, 2014
RIP WARRIOR. only love. HH

— Hulk Hogan (@HulkHogan) April 9, 2014
#RIPUltimateWarrior Your strength of character is to be admired. There will never be anyone like you. Your spirit lives on in your family.

— Stephanie McMahon (@StephMcMahon) April 9, 2014
Sad to pass along the news that the Ultimate Warrior has died. Condolences to his wife & two, young daughters. RIP Warrior

— Jim Ross (@JRsBBQ) April 9, 2014
Loss always has a way of reminding us to live and love as greatly as we can. My prayers and strength to his family. RIP Ultimate Warrior.

— Dwayne Johnson (@TheRock) April 9, 2014
Saddened to announce the passing of the Ultimate Warrior. Icon and friend. My sympathy to his wife Dana and his daughters— Triple H (@TripleH) April 9, 2014
After all these years I finally got 2 tell him that me shaking the ropes was an homage 2 him. Blessed to have had that moment. #onelife

— Dave Bautista (@DaveBautista) April 9, 2014
So happy I embraced Warrior with a hug when we saw each other backstage Saturday night.My heart goes out to his family.Always Believe.

— Kevin Nash (@RealKevinNash) April 9, 2014
Devastated to hear of the passing of @UltimateWarrior. He was a childhood hero of mine & he vs @HulkHogan WM6 is still one of the best ever— Chris Jericho (@IAmJericho) April 9, 2014
The spirit of Ultimate Warrior will run forever. http://t.co/j29MqrdDKK pic.twitter.com/oxOmucc22w— CM Punk (@TeamCMPunk) April 9, 2014
ULTIMATE WARRIOR I LOVE YOU FOREVER #RIPULIMATEWARRIOR http://t.co/qMWO05ktJO— The Iron Sheik (@the_ironsheik) April 9, 2014
I met the ultimate warrior this morning at New Orleans airport pic.twitter.com/BlafbrEUyc— James (@Jamesfspencer) April 9, 2014