Wrigley Field's 100th birthday features painted head, cupcakes and more
The legendary, iconic and historic Wrigley Field celebrated its 100th birthday on Wednesday.
As you can imagine, the scene in and around the ballpark for the Cubs' afternoon game against the Diamondbacks was quite special.
For example, this was how the outside of Wrigley was transformed for the special day.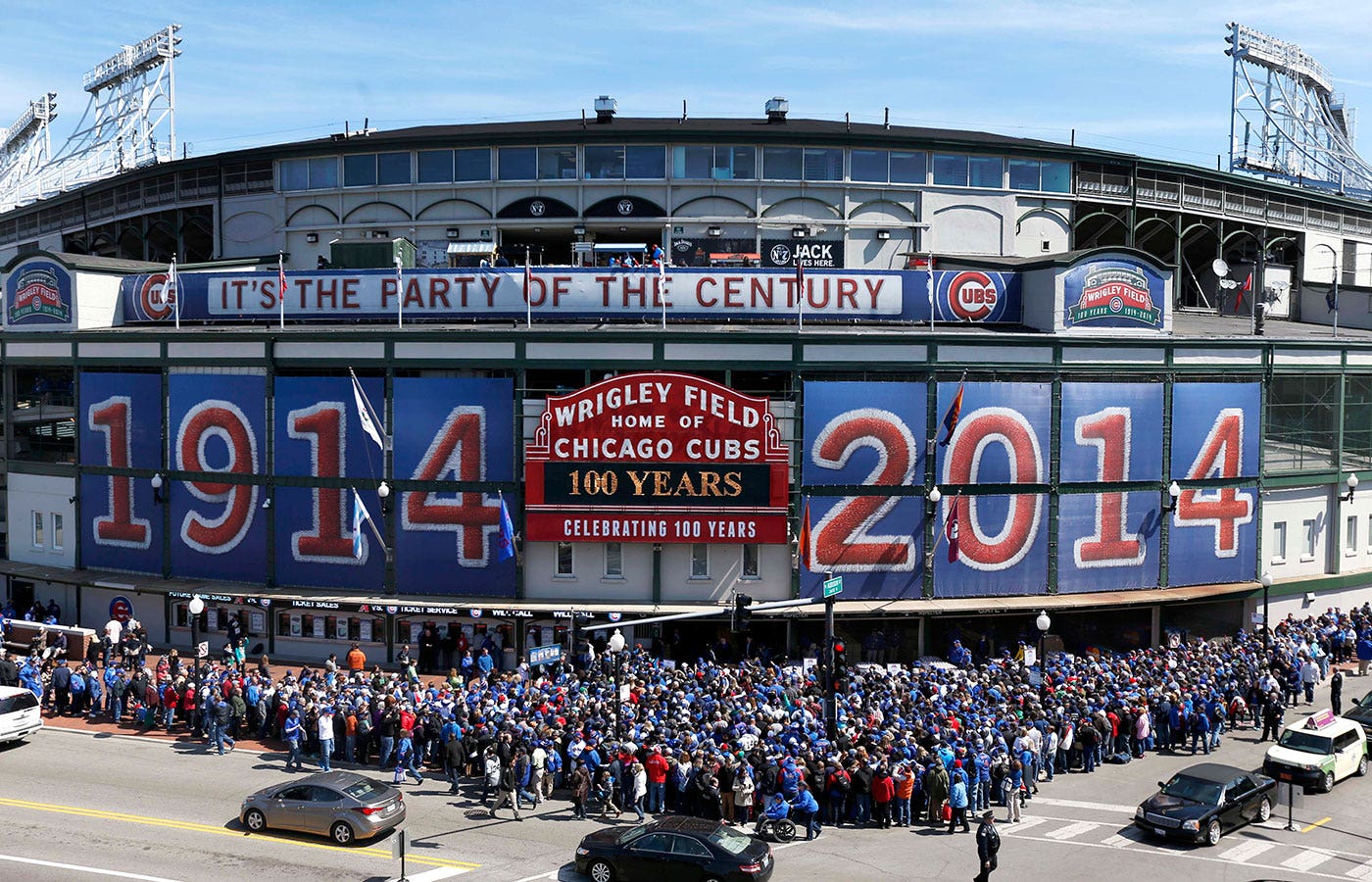 Fans got free cupcakes.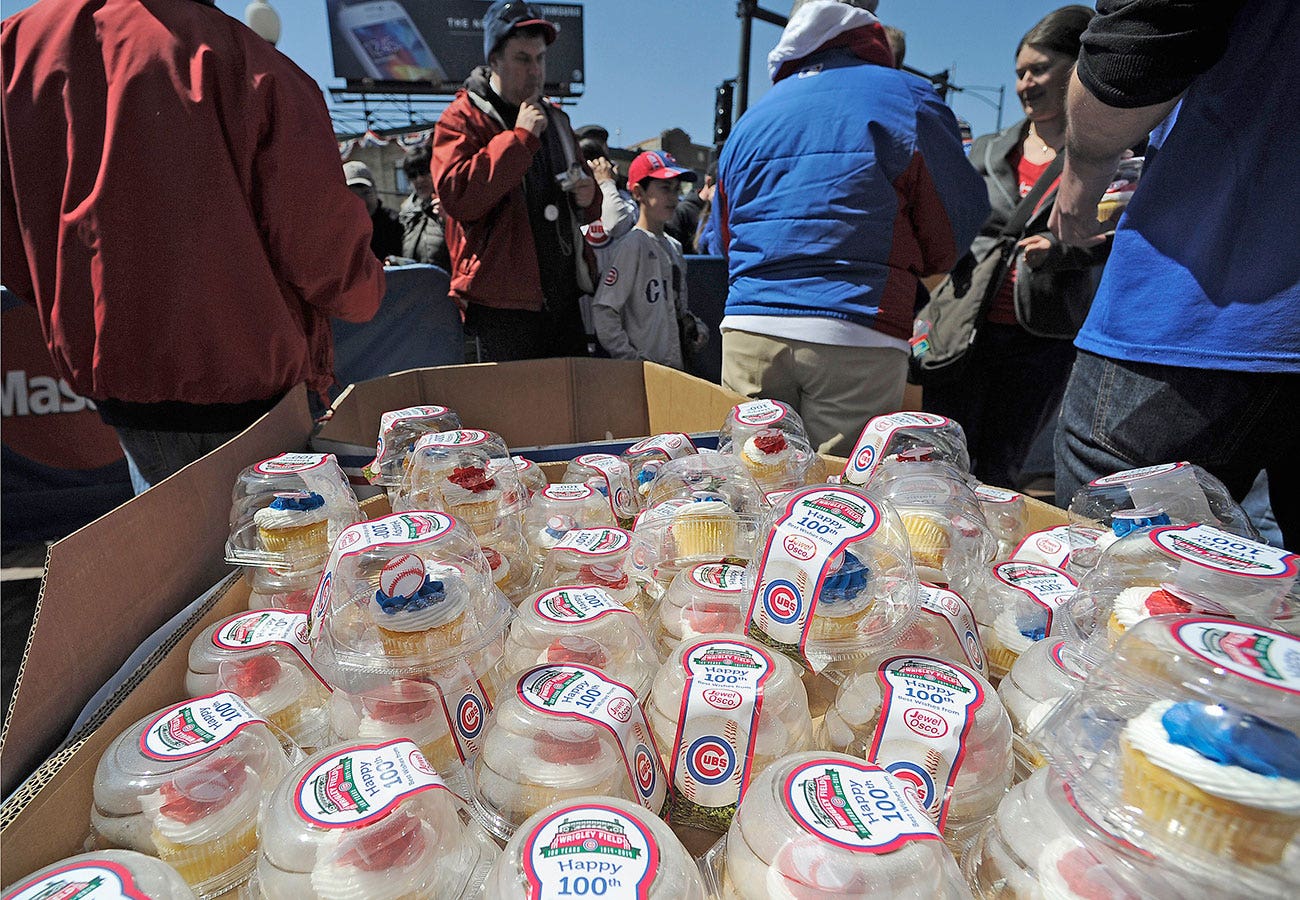 And this fan came to show his support for Sammy Sosa.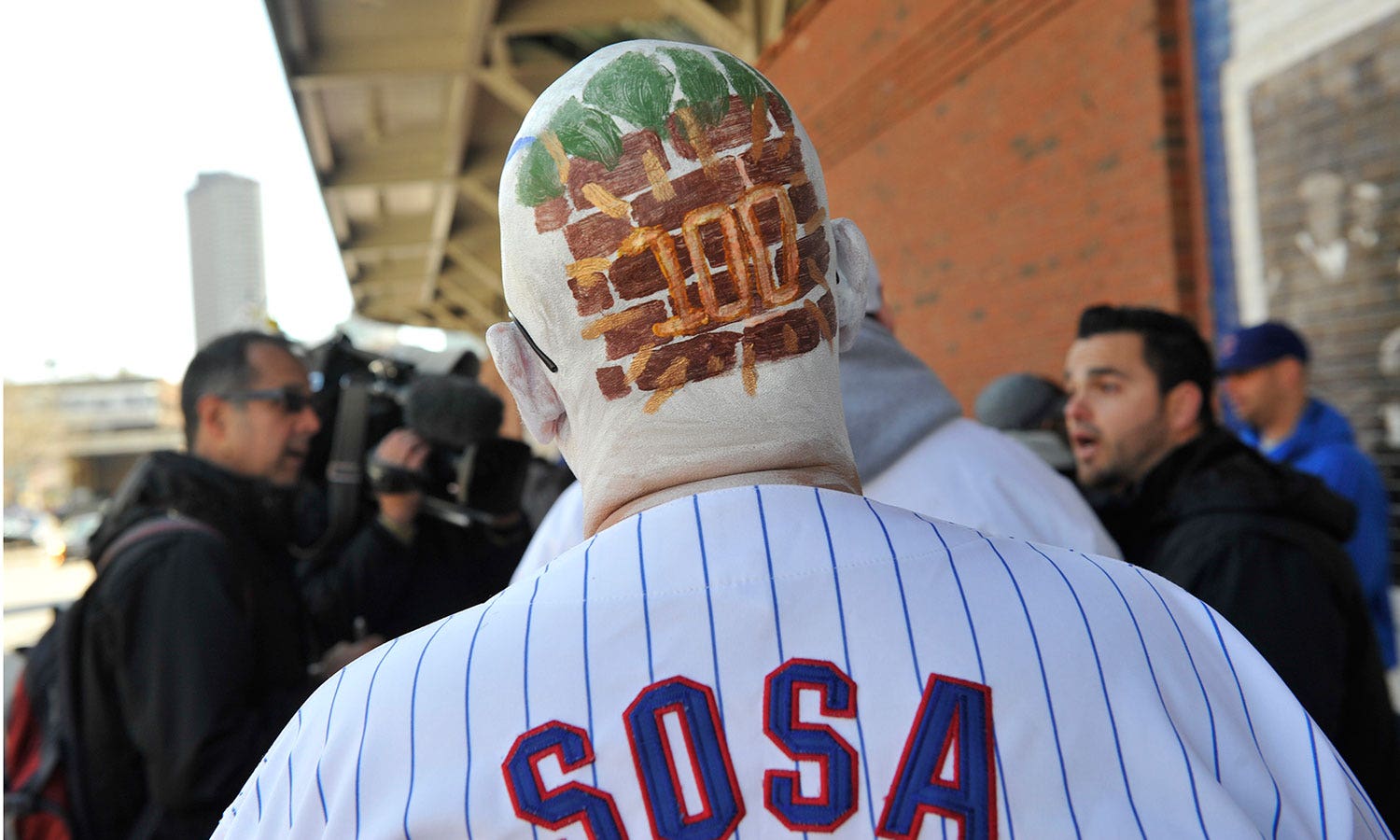 While these fans came dressed in period clothing for the occasion.