Wizards' Gortat thinks he's a member of the Celtics
Either Wizards'€™ Marcin Gortat got really confused last night or the Celtics think it'€™s OK for opposing players to snoop into their team huddles.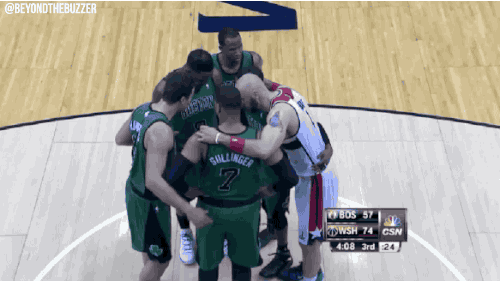 During Wednesday night'€™s Celtics–Wizards game, Boston took a timeout and huddled up when Gortat decided it'd be alright to listen in and get their strategy. Of course, not one Celtic player even noticed, and Boston eventually lost.
That usually happens when you let opposing players listen in to timeout discussions.
GIF from Beyond the Buzzer.