Wild Michigan high school buzzer beater is the cruelest buzzer beater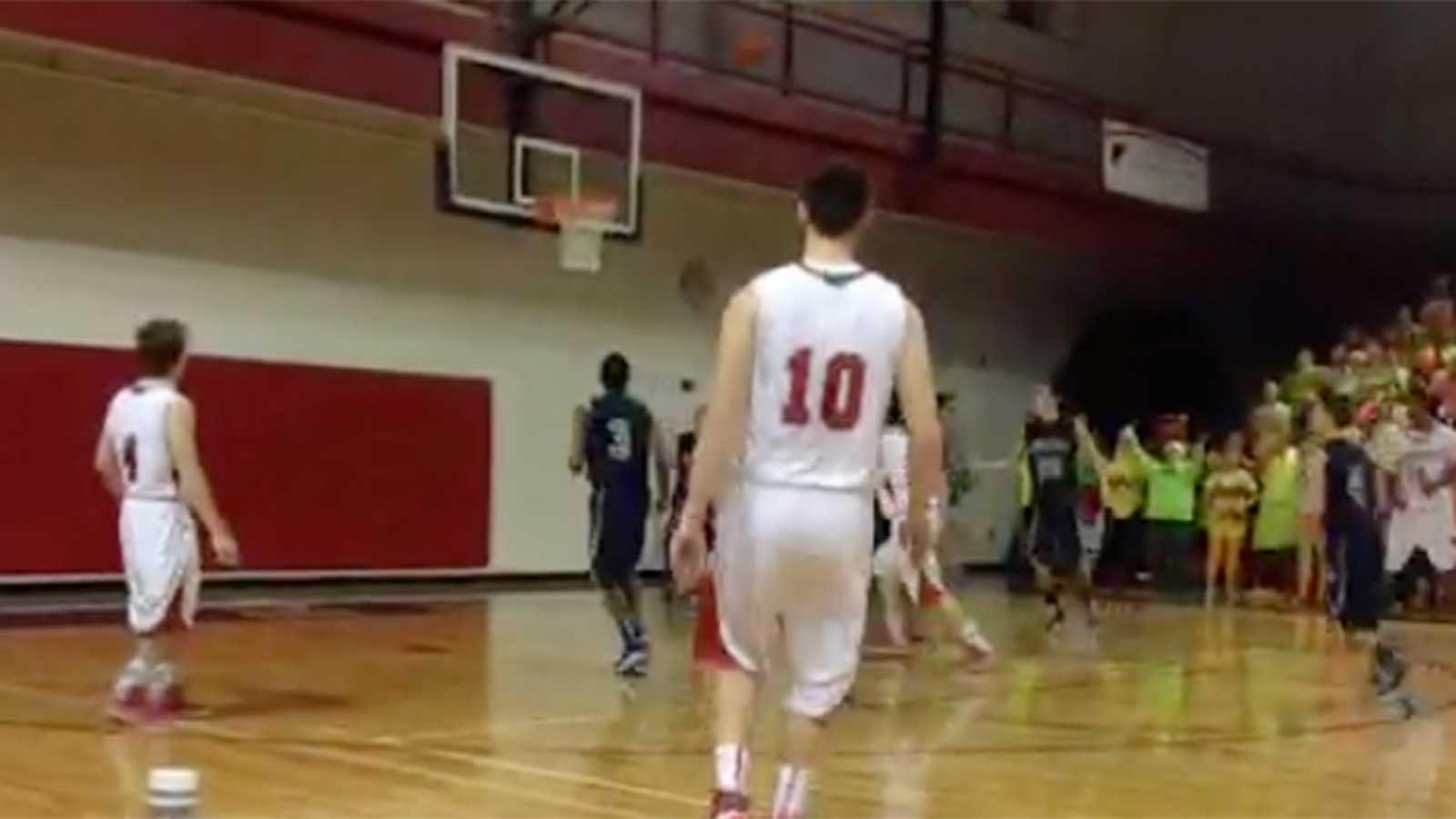 This buzzer beater from a Michigan high school basketball regional championship game does the unthinkable: it momentarily breaks both teams' hearts.
Dustin Neyer's three-pointer looks like it'€™s going in, but then it doesn'€™t, but then, somehow, it finds the bottom of the net. The shot gave Sacred Heart a 49-47 win over Fulton. What might be even more crazy is the off-the-backboard pass that somehow found Neyer'€™s hands.