Watch Gregg Popovich throw down a dunk in a Bulls uniform in 'NBA2K'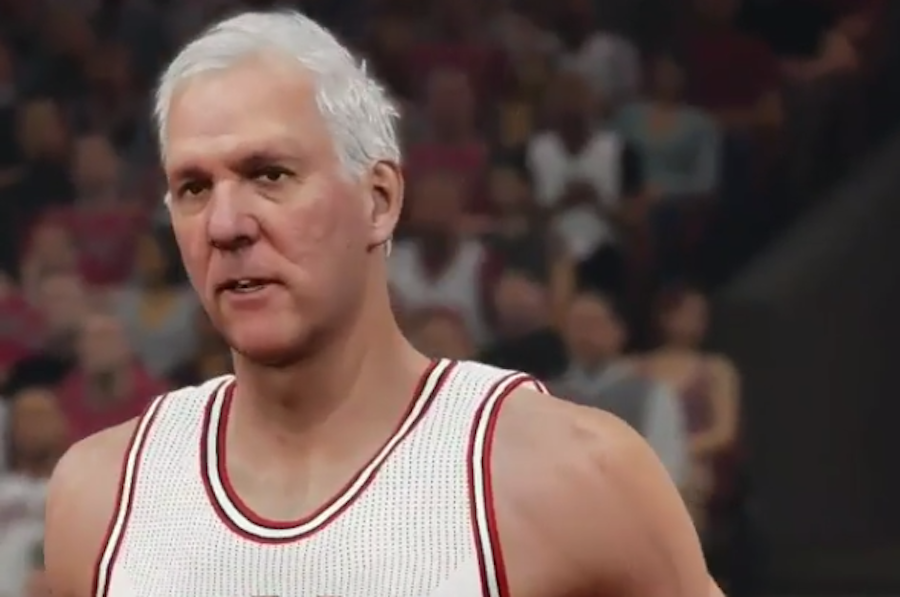 San Antonio Spurs head coach Gregg Popovich never played in the NBA — until the clever Instagram user @mkelite put Pop in a Bulls uniform and gave him the rock.
In this clip, the 67-year-old coach drives for a layup then steals a loose ball before elevating for a dunk.
Notice Heat head coach Erik Spoelstra and Bucks head coach Tom Thibodeau make cameos as well.
Previously, I presume through the use of NBA2K's face-scan technology, @mkelite put sideline reporter Doris Burke on the court.