Watch Greg Oden score his first NBA points since 2009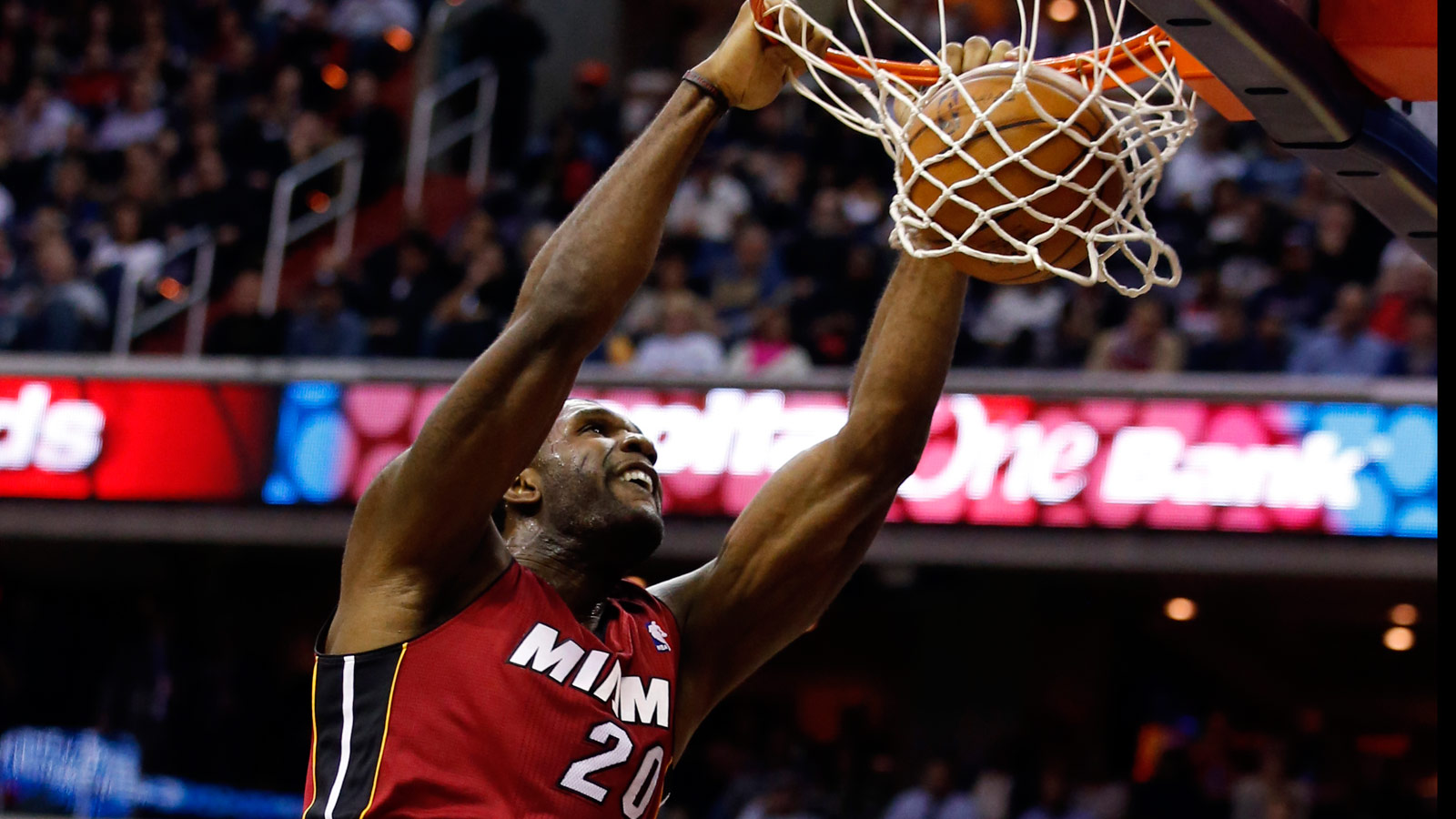 Welcome back, Greg Oden.
The Miami Heat center not only played in his first regular-season game since 2009 on Wednesday night, but he quickly scored his first bucket since then, too.
He did it in style against the Wizards, throwing down down a dunk after Dwyane Wade missed layup, and his teammates couldn't have been happier for him:
Oden, the No. 1 pick in the 2007 NBA Draft by the Portland Trail Blazers, has battled numerous knee injuries over the years. It looked like we might never see him on an NBA court again until the Heat picked him up before this season.
He scored two points in the preseason but this was the first time he has been activated for a regular-season game.