Watch cyclist recklessly tempt fate in road bike freestyle video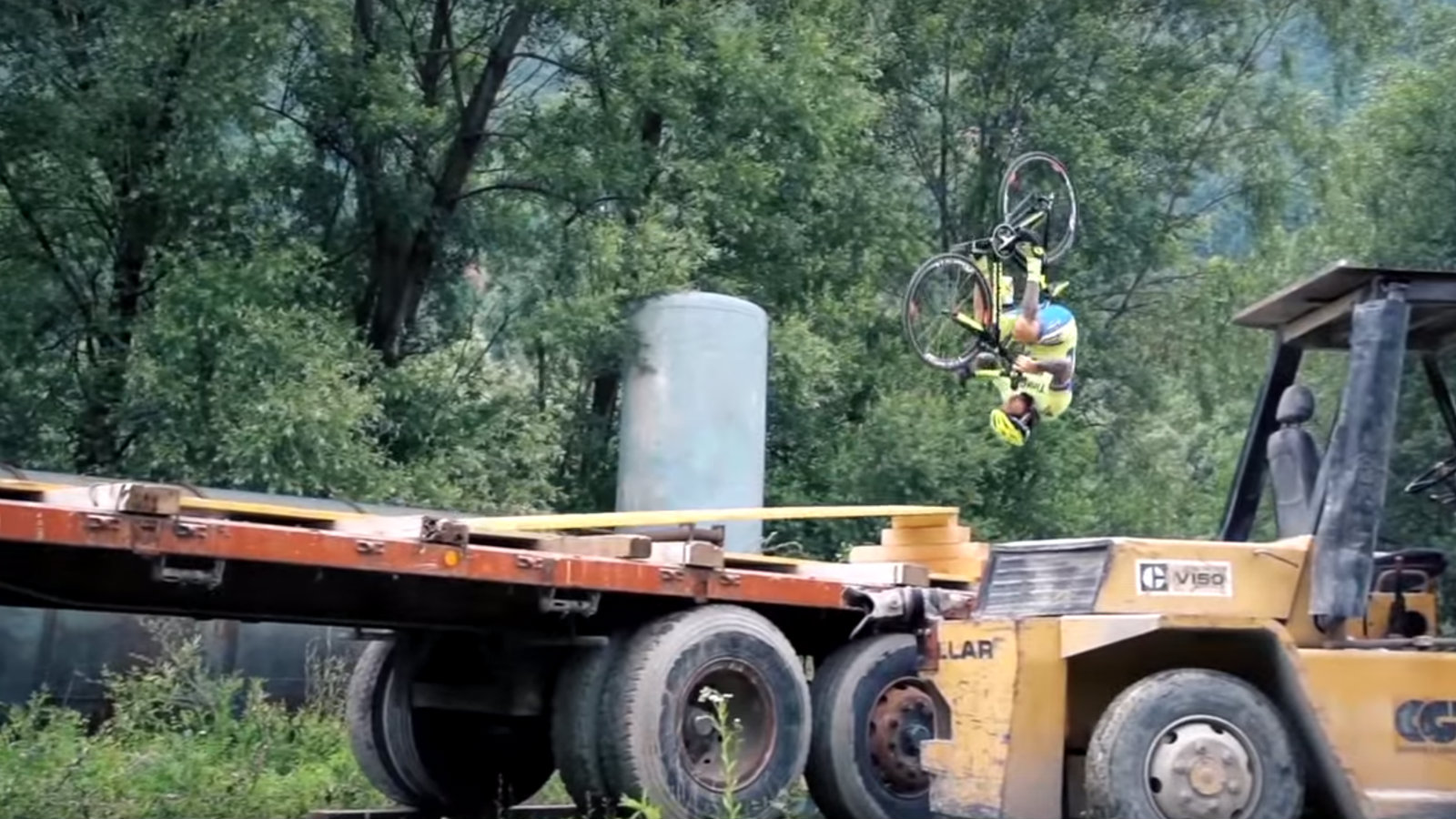 Aside from pure novelty and the universally inveterate need to be able to say "you were there," cycling's got next to no merit as a spectator sport. Short 10-second bursts of hundreds of cyclists in neon tights whizzing by spaced out by trekking to the next checkpoint, and hours of waiting for literally anything to happen.
And then there's … whatever it is that you call the stuff that Vittorio Brumotti does with a road bike. The YouTube title reads "freestyle," though "cheating death" is probably a little closer to the mark.
Vittorio's a part of fellow deranged cyclist Peter Sagan's Tinkoff team, and all of them are into doing stuff that you definitely shouldn't try at home. I highly recommend tumbling down that related-video rabbit hole.
Watch the full freestyle video below.
(Thanks to Deadspin for sharing.)