Watch an Ohio State basketball cheerleader get run over by Aaron Craft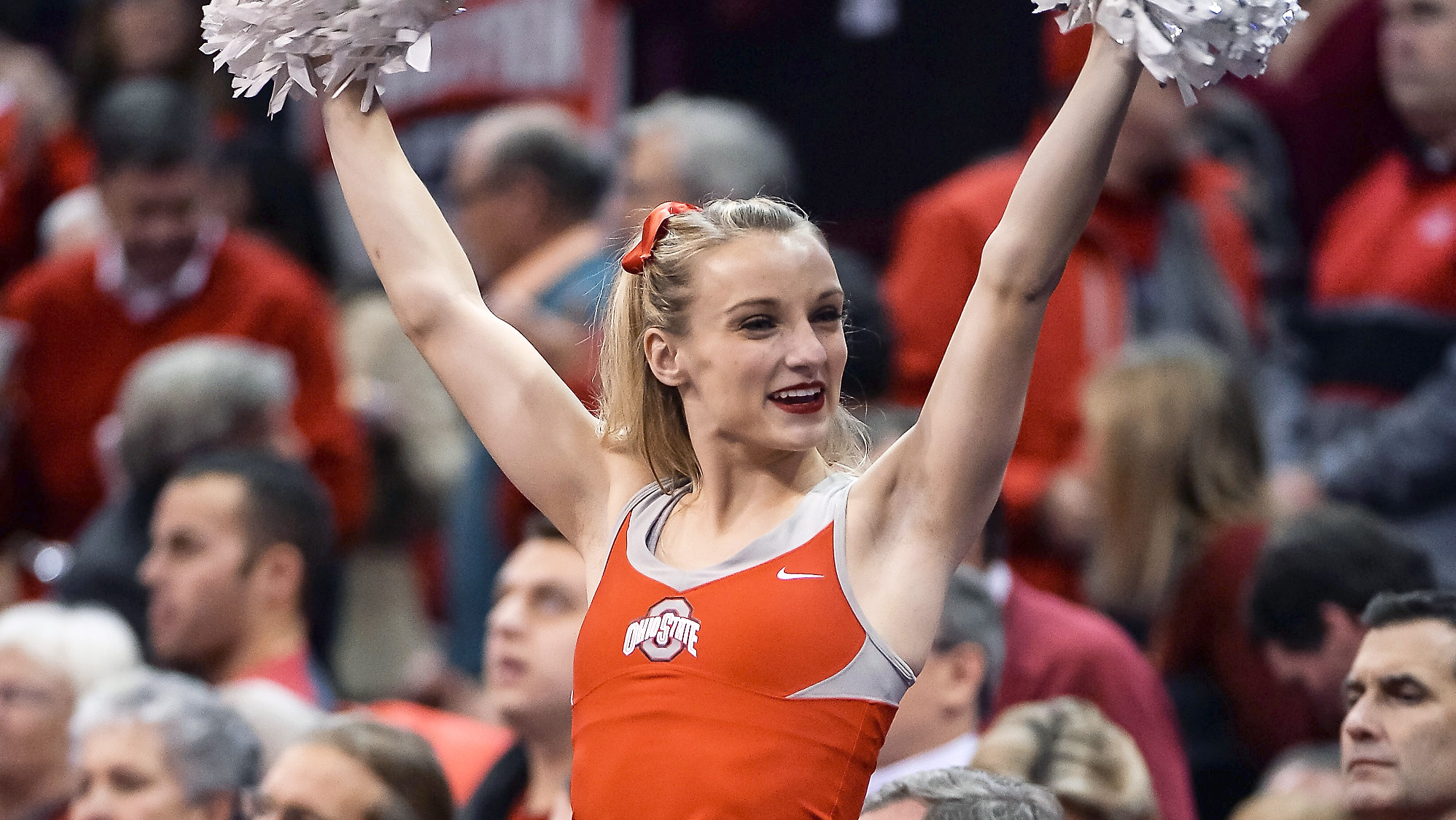 Ohio State's men's basketball dropped its second consecutive game Sunday, losing at home to Iowa 84-74.
But that's not what we're concerned about.
Nope, all we took away from this game (which we didn't watch because football is on) is this GIF of a cheerleader getting absolutely run over by Ohio State's Aaron Craft.
The poor woman was able to shake it off and stay in the game, because she's a cheerleader and that's what cheerleaders do.
(GIF via Guyism)