WATCH: Dodgers announce Vin Scully's return in extremely cool fashion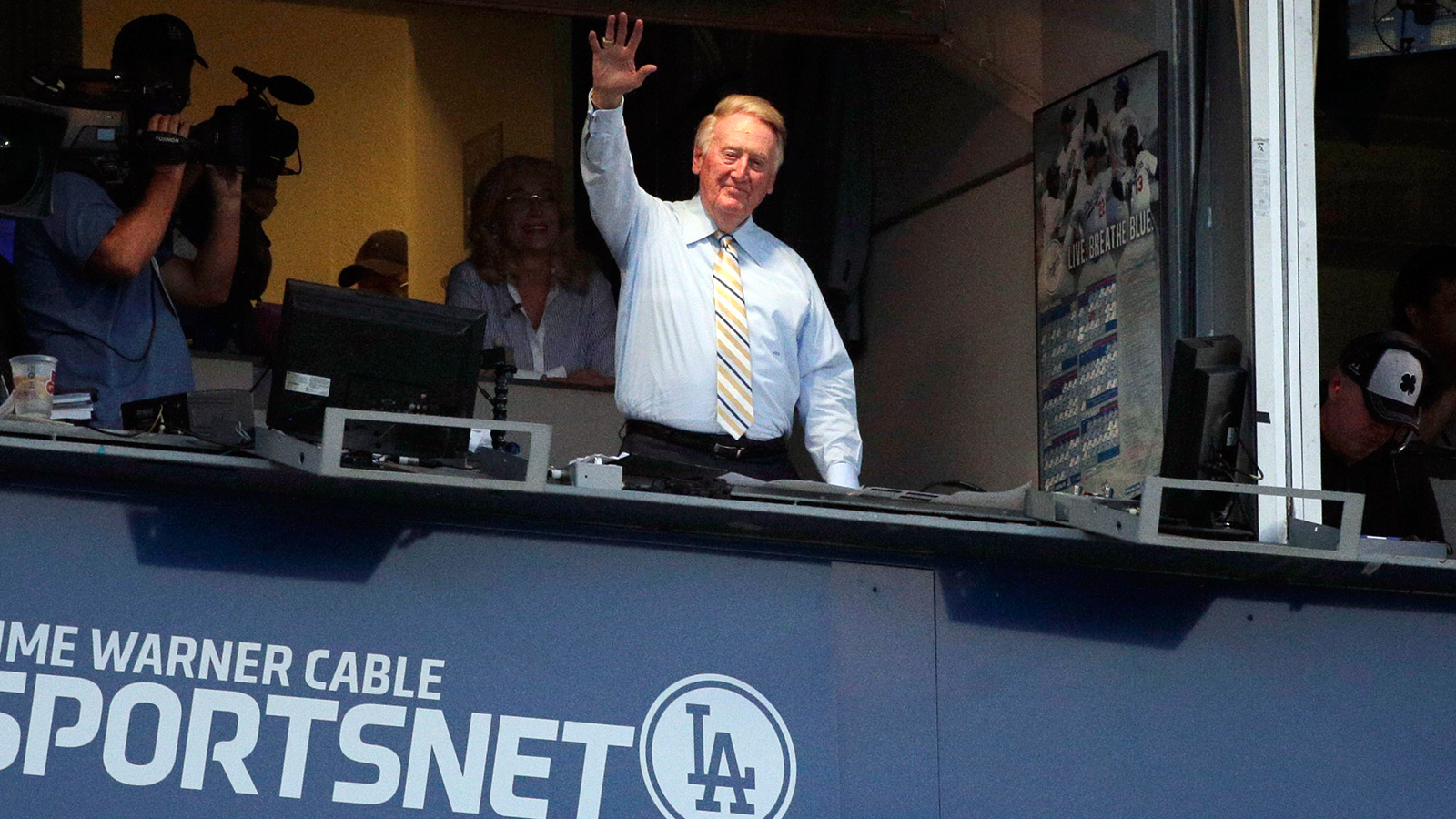 You've probably heard the news by now that legendary broadcaster Vin Scully will return to the Dodgers' booth for a 66th season in 2015.
What you may not have seen by now, though, is the awesome way Los Angeles made the announcement during Tuesday night's game.
During the second inning, a video message appeared on the outfield Jumbotron.
Pitcher Hyun-Jin Ryu, outfielder Yasiel Puig and infielder Justin Turner then broke the news to fans in the stadium in three different languages before the rest of the Dodgers players cheered, danced and went crazy.
Scully then received a massive standing ovation from the fans at Dodger Stadium and a hug from his wife.
Well done all around.