Vikings' new stadium and website look tremendous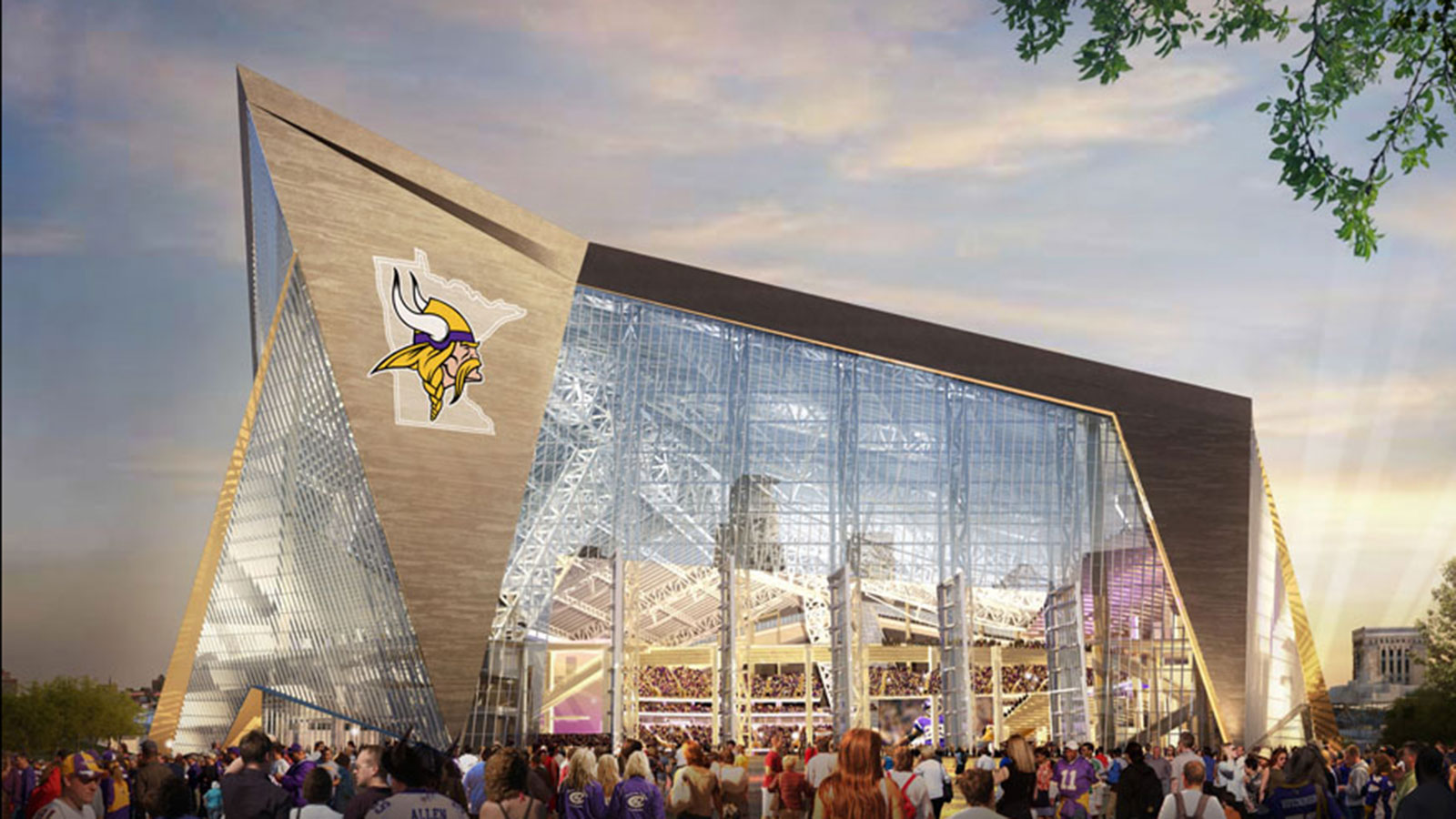 The Vikings' new, futuristic stadium isn't expected to open until 2016, but it already has a very cool website.
The team recently launched NewMinnesotaStadium.com, which offers a complete virtual tour, live construction cam, thorough photo galleries and more.
The Stadium will have the largest transparent ethylene-tetraflouroethylene (ETFE) roof in the country, a three-acre plaza, and seat that will be only 41 feet from the sideline.