Torrey Smith perfectly sums up Nicki Minaj's new video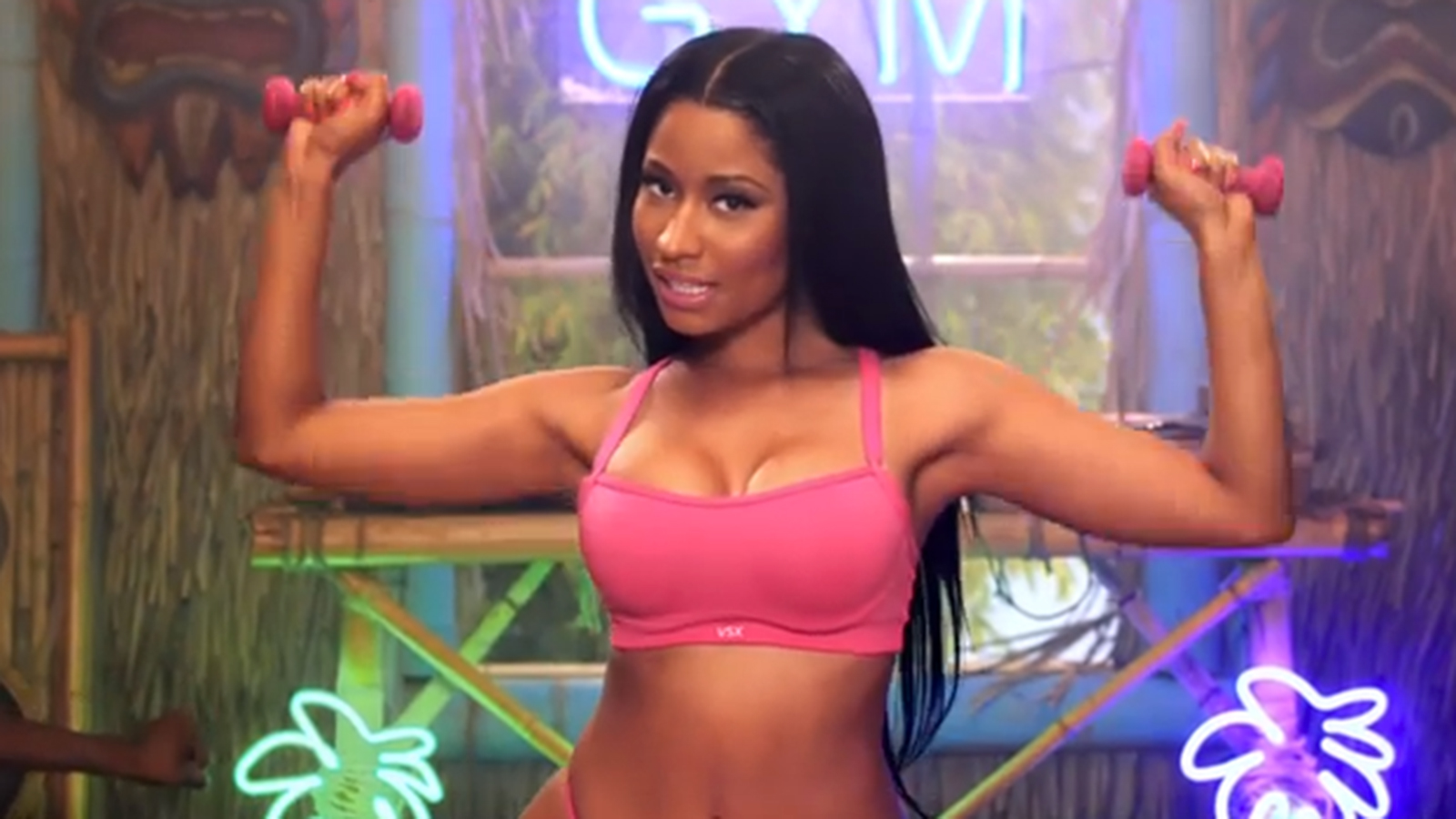 Nicki Minaj dropped the video for her song, "Anaconda" on Tuesday night.
By Wednesday afternoon, the video had more than 5 million views on YouTube and was permanently entrenched on Twitter's trending topics.
The reason is pretty obvious. We'll let RollingStone.com explain:
"Nicki Minaj's new video 'Anaconda' is like something from one of Sir Mix-a-Lot's dreams, as a chorus line of women endowed with large posteriors — led by Minaj, of course — flex their butts to her new single. Set in a steamy jungle setting, the song samples 'Baby Got Back,' the elder rapper's 1992 ode to titanic tush, and features some conspicuously suggestive bananas and even more conspicuous product placement."
The butt flexing and large posteriors did not go unnoticed by a handful of athletes.
I do believe I just became a huge @NICKIMINAJ fan… #Lawwwdddd #Anaconda

— Pat McAfee (@PatMcAfeeShow) August 20, 2014
Ooooof…@NICKIMINAJ is an angel sent from the man above. Sorry. #Anaconda

— Anthony Ranaudo (@anthony_ranaudo) August 20, 2014
Finally watching Nicki Minajs new video 🙈 🌾👀🌾😳

— Eric Wright (@EWrighteous21) August 20, 2014
New Nicki Minaj video …. Mute it & enjoy!

— Matt Overton (@MattOverton_LS) August 20, 2014
However, the best Tweet about Minaj's new video came from Ravens wide receiver Torrey Smith.
15 guys staring at one phone means Nicki's video came out haha

— Torrey Smith (@TorreySmithWR) August 20, 2014