Stroman's injury even sadder when looking at his Twitter page
Word came down Tuesday afternoon that Blue Jays starting pitcher Marcus Stroman had torn his ACL during a fielding drill earlier that day and he would miss the 2015 season.
The 23-year-old right-hander, who was 11-6 with a 3.65 ERA in 20 starts last year, was expected by many to have a break out season. So it's understandable that the usually very upbeat Stroman has been hit hard by this development:
Beyond devastated. Not being able to compete with my brothers each and every day is extremely disappointing. Still can't believe it.

— Marcus Stroman (@MStrooo6) March 10, 2015
The news is even sadder when you check out Stroman's last few tweets before the one above, which exemplified his enthusiasm for the game.
Not only did he post a fun buddy photo with veteran teammate Mark Buehrle, who had taken Stroman under his wing, Stroman talked about his excitement for an exhibition start and retweeted a message from the Rays' Chris Archer about playing baseball.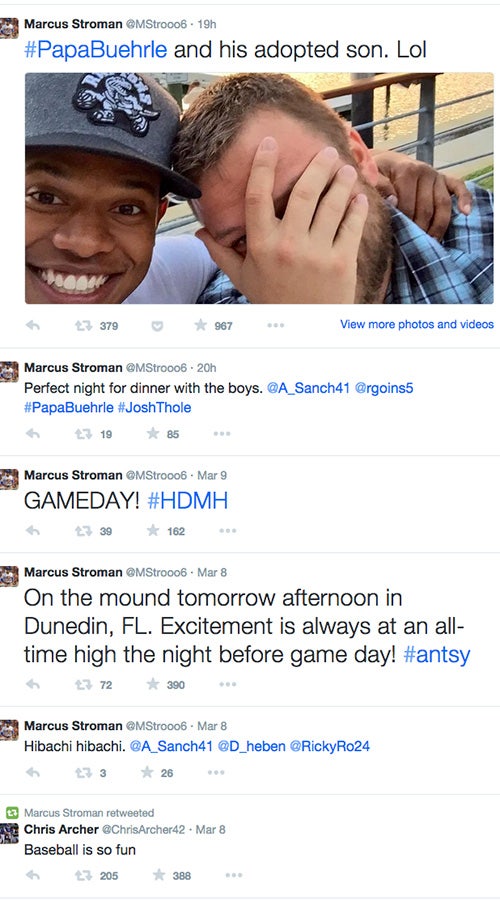 Damn.