#TBT: Tom Brady, The Rock, Steve Nash and more
Each Thursday, The Buzzer will contribute to the popular social media hashtag #TBT, also known as "Throwback Thursday," by remembering five videos and/or photos from the world of sports. Some items will tie into current news, while others will be completely random. If you have any suggestions for an old-school video or photo we should feature, please e-mail Jimmy.Traina@fox.com.
1. Relive the final three outs, called by Al Michaels, from the last time the Royals won the World Series in 1985.
2. Patriots quarterback Tom Brady's sly gesture of approval at something he enjoyed seeing on the sidelines during a 2013 preseason game.
3. Cardinals coach Dennis Green gave one of the most memorable postgame press conferences in NFL history eight years ago today, on Oct. 16, 2006.
4. With 40-year-old Steve Nash injuring his back while carrying bags, let's wind the clock back to remember what the NBA All-Star looked like when he was drafted in 1996.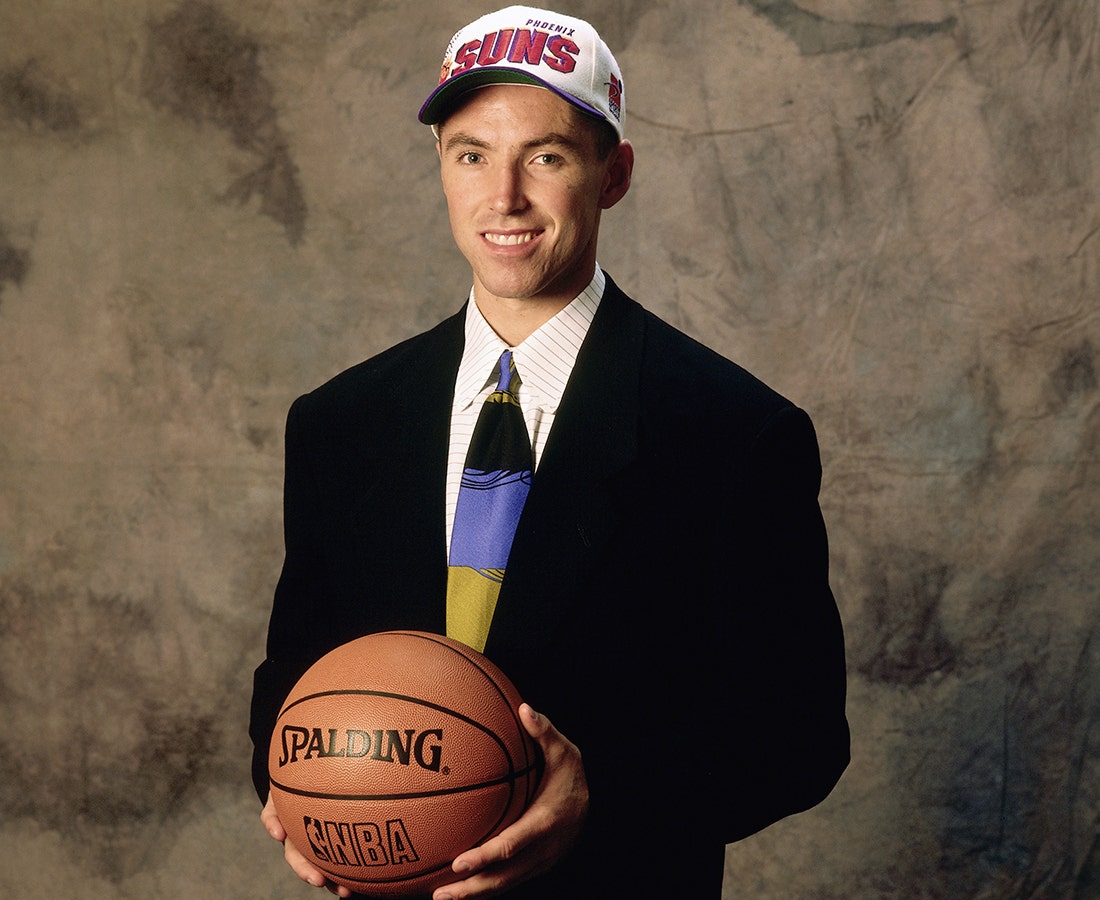 5. For no reason other than that distinct pleasure of seeing The Rock in a sharp mustard corduroy suit, here is The Rock in a sharp mustard corduroy suit alongside Bill Gates at an Xbox event in 2001.