The Rock approves of Sidney Crosby's bodyslam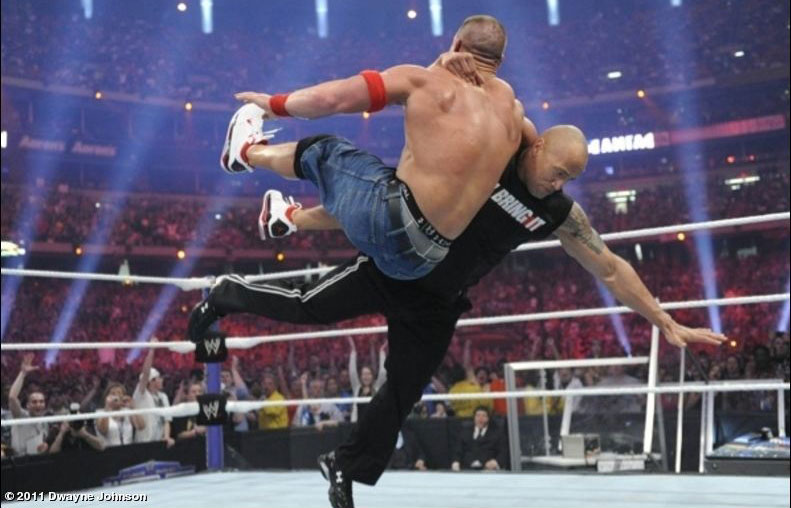 Sidney Crosby can smell what The Rock is cooking.
OK, sorry for the lame line, but we had to go there after the former WWE superstar gave the NHL superstar his approval after Crosby used one of his moves.
On Tuesday, Crosby slammed Hurricans defenseman Jay Harrison to the ground. But it wasn't just a regular slam. It was very reminiscent of The Rock's signature "Rock Bottom.
Here's Crosby's version.
Here's The Rock's.
On Thursday night, The Rock acknowledged Crosby's move.
Good form, Sid!;) RT: @TrevDueck: Sidney Crosby's a fan of the People's Champ @TheRock. Watch Sid "lay the smackdown" http://t.co/LyeU6tAUn2

— Dwayne Johnson (@TheRock) April 3, 2014