The Kramer Region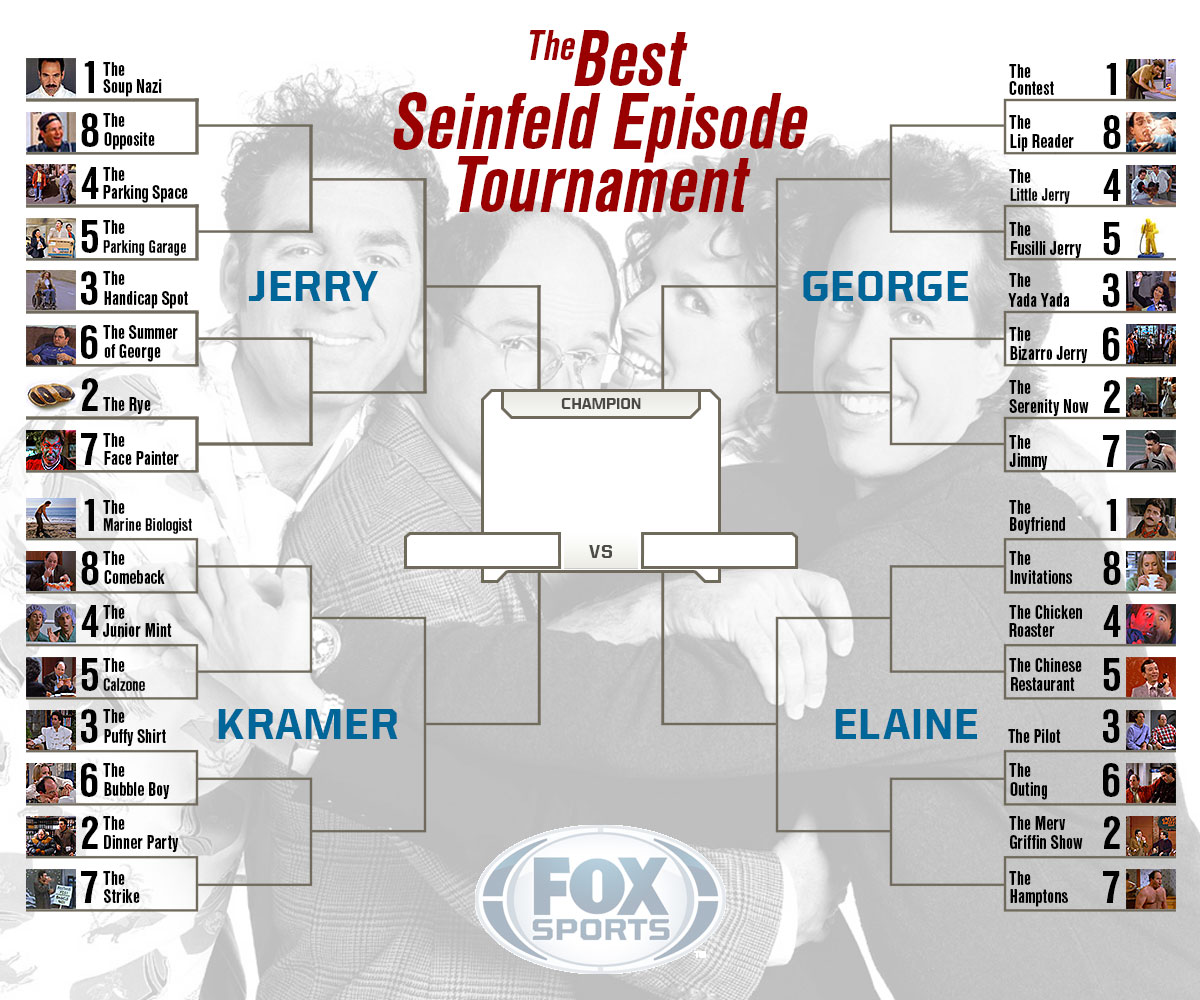 March Madness is here and brackets are all the rage.
The Buzzer is jumping into the fray to determine the best "Seinfeld" episode of all time.
In addition to the battles below, make sure to vote in the George, Jerry and Elaine regions.
No. 1 The Marine Biologist (synopsis)
vs.
No. 8 The Comeback (synopsis)
4 The Junior mint (synopsis)
vs.
5 The Calzone (synopsis)
3 The Puffy Shirt (synopsis)
vs.
6 The Bubble Boy (synopsis)
2 The Dinner Party (synopsis)
vs.
7 The Strike (synopsis)
VOTE IN THE GEORGE REGION | JERRY REGION | ELAINE REGION