The craziest thing about this fan's RG3 sign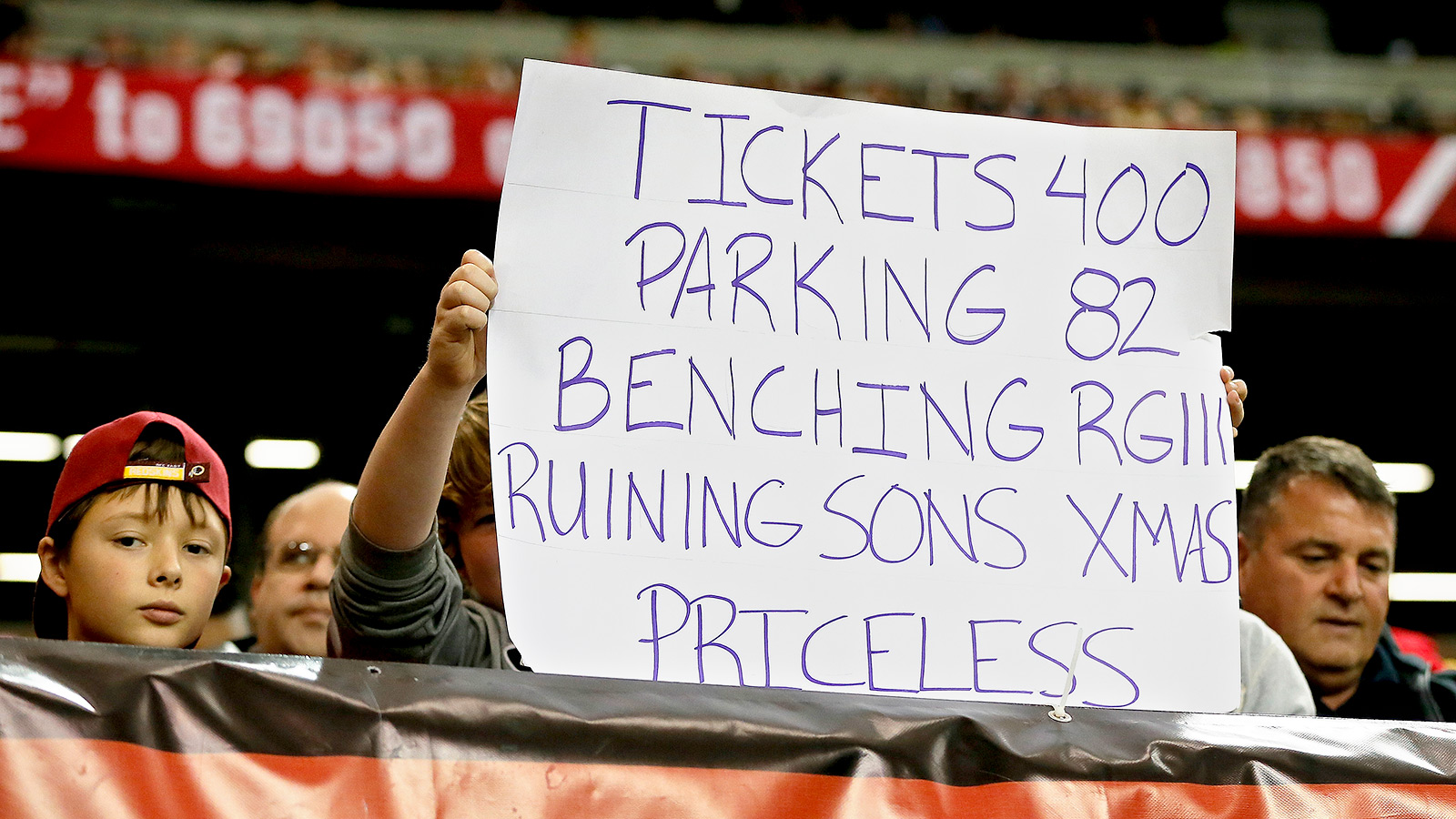 Take a look at the sign in the above photo.
What sticks out the most?
PARKING COSTS $82 IN ATLANTA???????
Side note, we're not sure why RG3's benching would ruin the kid's Christmas. Wouldn't the Redskins' record do that?
Side, side note: $82!?