Texas Rangers recreate 'A Christmas Story'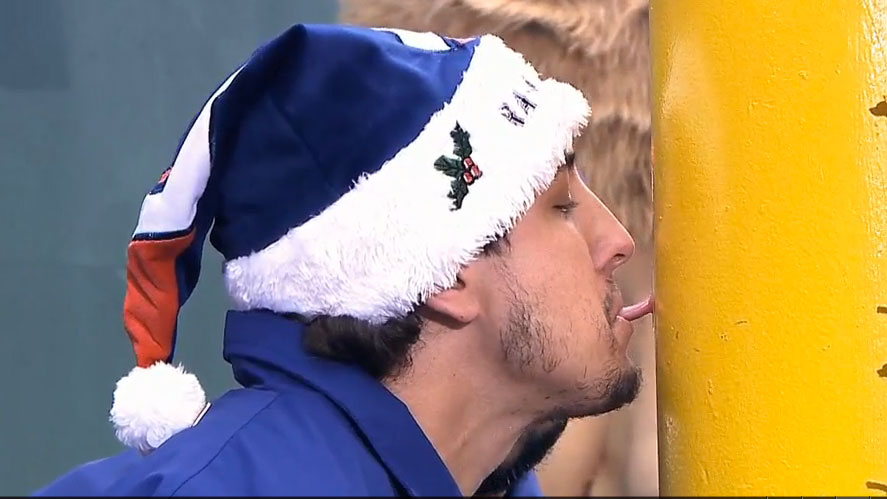 The acting may not be Oscar-caliber, but the effort of these players can't be questioned.
Texas Rangers teammates Derek Holland and Elvis Andrus got into the holiday spirit by spoofing one of the classic Christmas movie scenes of all time — Flick licking the pole in "A Christmas Story" after being triple-dog dared.
Holland went all out as Flick and slammed his tongue right on that (foul) pole. Quite frankly, it's hard not to be impressed by his ability to speak while is tongue is stuck. It's clearly a skill.