Get To Know An Offensive Lineman: Chance Warmack's favorite sport is women's volleyball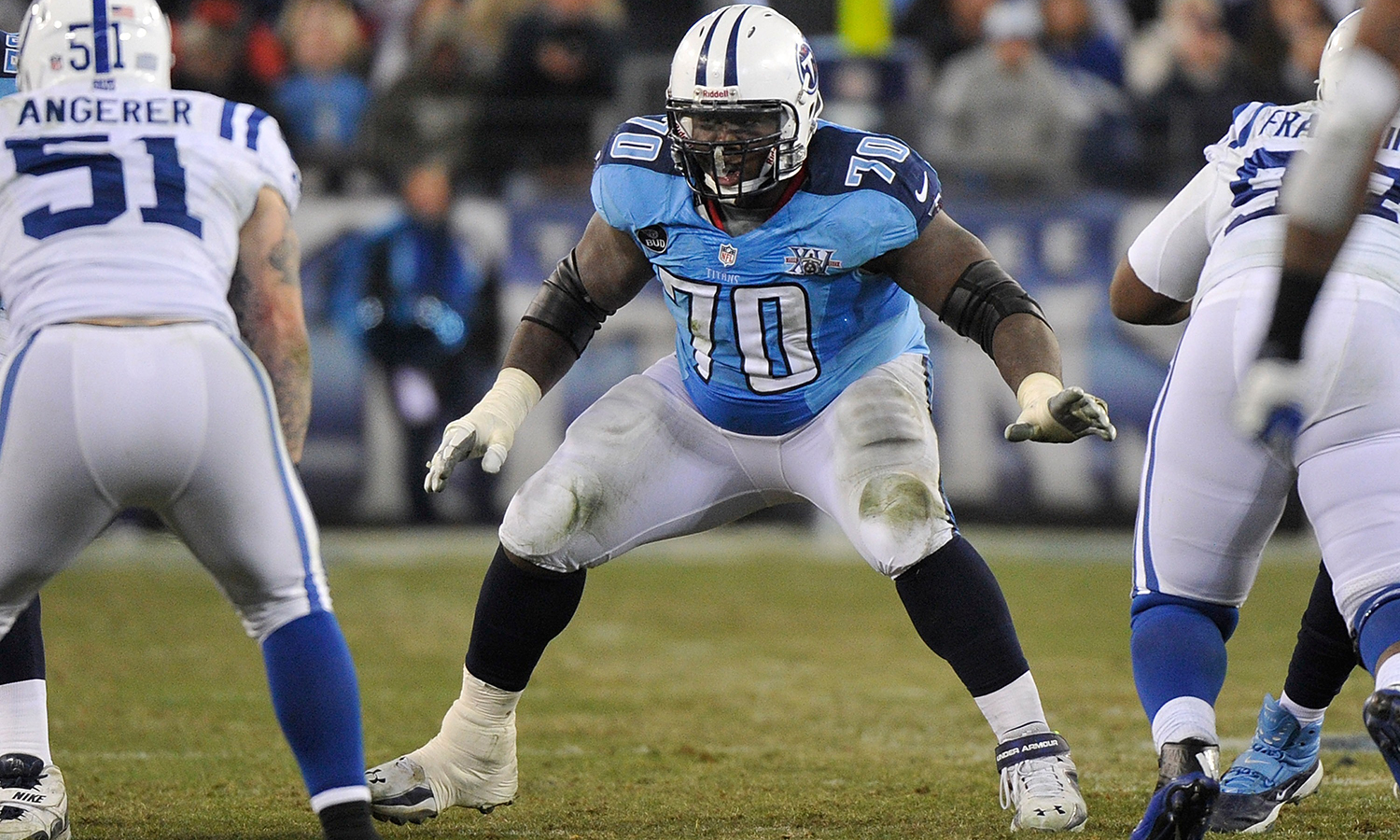 Busy with dirty work in the trenches, offensive linemen don't get the glory enjoyed by "skilled" players. In fact, if their number gets called at all, that usually means they've screwed up. They don't get drafted to fantasy teams, and the casual NFL fan can probably name no more than a few big men up front.
We here at The Buzzer want to give NFL offensive linemen a voice and some semblance of glory. So we've asked several of the league's top offensive linemen to let us get to know them better. We asked the questions, they gave us the answers. Each week at The Buzzer, we'll help you "Get To Know An Offensive Lineman."
Name: Chance Warmack
No.: 70
Team: Tennesse Titans
Position: Guard
Years pro: 2
Twitter: @ChanceWarmack
Instagram: @Warmackin
FOXSports: Do you have a nickname or nicknames?
Chance Warmack: "Big Chance." Or just "Chance." It's kind of a nickname already.
FS: Who's the smelliest guy in your locker room? And please describe the odor.
CW: Oh, man. I might take the cake for that because I'm always sweating. I know my shoes after practice are pretty bad. Yeah, it's me.
FS: What's the best or most unique locker room prank you've witnessed (or pulled yourself)?
CW: On Thanksgiving last year, the veterans got all of the rookies including me. They sent us to go pick up some boxes from Kroger's and we thought they were turkeys. There was ice in them, but I had no idea. I thought they were turkeys!
FS: Which defensive player (not on your own team) is the best trash talker that you've encountered at the line of scrimmage? Any memorable lines?
CW: EVERY defensive lineman is talking. Maybe the tackles more than the defensive ends. If they're not talking, something isn't right. But I don't say anything. I've got to focus on my job and communicate with teammates at the line.
FS: Most memorable block of your NFL career?
CW: When we played Denver at the end of last season, I had to pull and I blocked Shaun Phillips, who's actually on our team now. It felt pretty good and it was cool because I opened up the lane and we scored a touchdown on that play.
FS: When's the last time you touched the football in an actual game? What did you do with it?
CW: I recovered two fumbles last year. I didn't do anything with it, though. [Laughs.] I'm not about that life.
FS: Who's got the biggest appetite among the members of your team's O-Line? What does (or doesn't) he eat?
CW: Me. No doubt. I'm trying to eat a little bit better, but I like everything, man. I'm not going to lie. I'll try a lot of stuff at least one time.
FS: What would you like to do after your playing career?
CW: There's so many things I'm interested in. I can see myself coaching at any level, being a food taster, working in corporate. I like communicating with people and presenting products. The sky's the limit. I like cartoons, I like food. I like a lot of things.
FS: What was the highlight of your offseason?
CW: I spent half of it seeing my mom and dad and little brother. I love my family and value family time very much. Other than that, just that working out in Arizona and getting some peace of mind. It's secluded out there in the desert.
FS: Tell us something about life as an O-Lineman that the average fan probably doesn't know.
CW: The biggest that comes to mind is consistency. Whether you have a good play or not, you have to stay even. You can't let emotions show too much in any situation.
You have to be calm and be the same player on every play, communicate well with other people to get the play going. You're there to help the team as much as possible, just be selfless and give a lot. I don't want attention. I'm looking to help others, and that's why I love being a lineman.
LIGHTNING ROUND
FS: Would you rather play in mud or snow?
CW: Mud.
FS: Greatest fear?
CW: Spiders, specifically a poisonous spider. The kind that looks at you like, "I'm coming."
FS: Favorite non-sports website?
CW: No idea. I guess Worldstar.
FS: Favorite sport to watch other than football?
CW: Women's volleyball.
FS: How many times have you willingly performed the truffle shuffle?
CW: [Laughs.] Probably twice.
Past editions of "Get To Know An Offensive Lineman": Evan Mathis | Geoff Schwartz