Tourists get epic photo with Sylvester Stallone atop 'Rocky' steps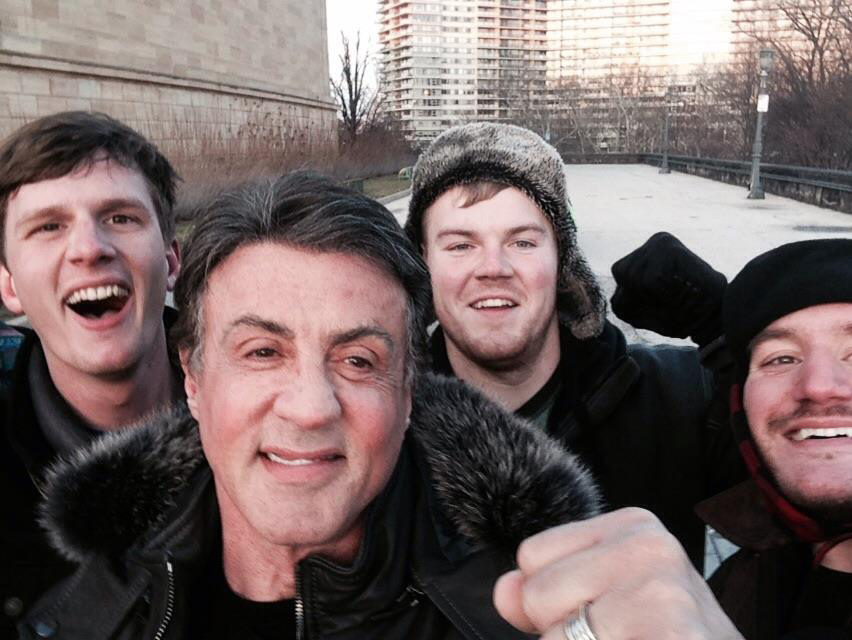 "[Stallone] said to us, 'Man, you guys are fast. You're making me look bad!'" Rowe said, according to the Associated Press.
Before Rowe snapped the photo, Stallone said "Look tough, guys!"
How cool is that? Apparently Stallone is in town shooting "Creed" — not a documentary about the late '90s rock band but another installment in the Rocky series, in which Balboa trains and mentors Apollo Creed's grandson.