Steve Kerr sent handwritten letter of encouragement to woman recovering from back surgery
Golden State Warriors head coach Steve Kerr remains on a medical leave of absence as he recovers from two surgeries on a herniated disk in his back. There's no clear timetable for his return.
"It's very frustrating but I am improving," Kerr said on Oct. 27 of his rehabilitation. "I'm able to physically work out now, which has helped quite a bit the last couple weeks. But I know I'm not healthy enough yet to do this. It's a demanding job and it wouldn't be fair to the team and it wouldn't be smart for me."
During his recovery, Kerr received a letter from a woman who recently underwent a back procedure of her own.
"My mom just went through a grueling back procedure very similar to Steve Kerr's," a Warriors fan wrote in a Reddit post. "She reached out to him for advice, and Steve responded with a personalized handwritten letter." Here it is: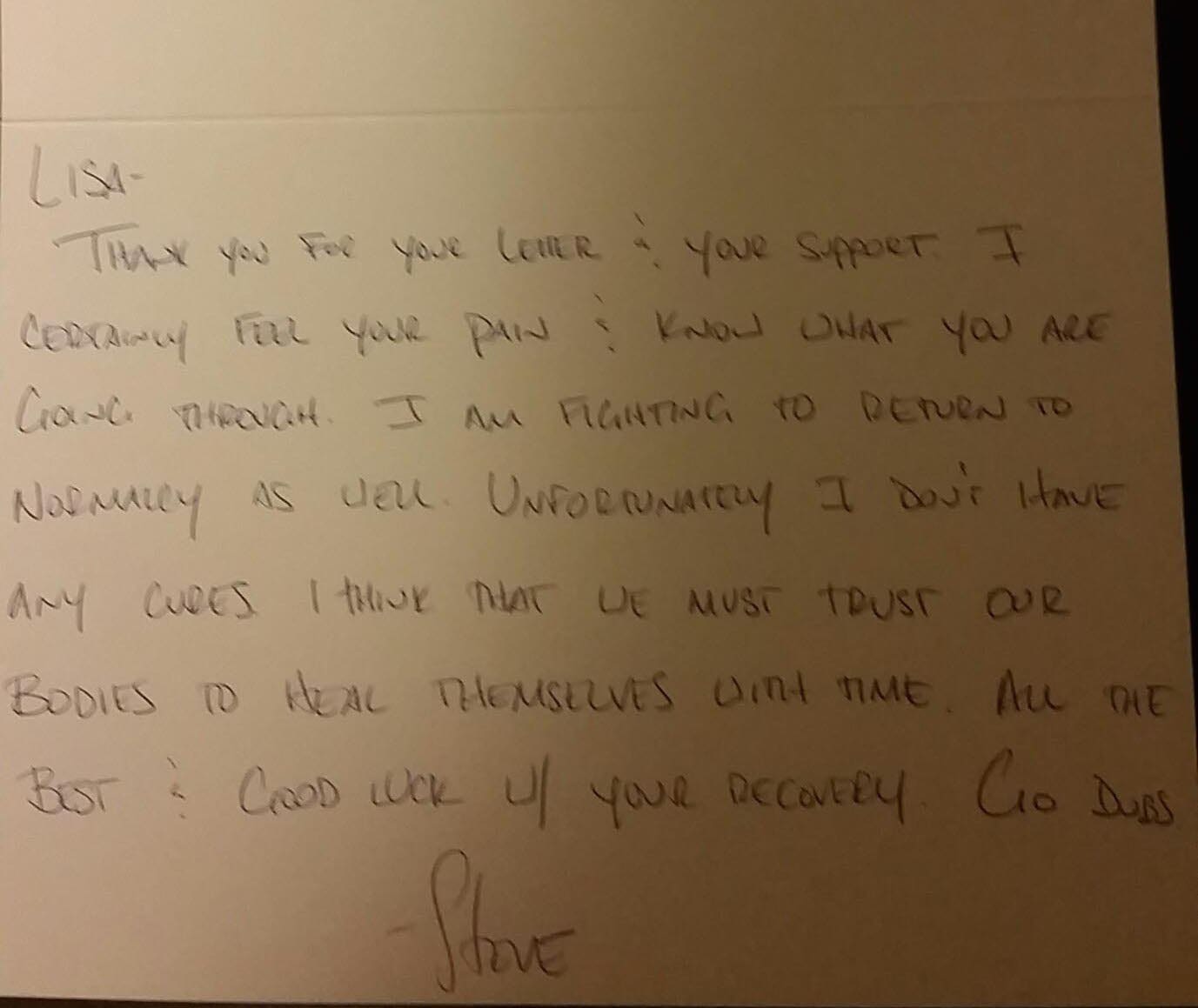 Pretty cool gesture from the coach.
No doubt Kerr is excited about the defending champs' undefeated start (8-0). And when he does get healthy enough to return to the court, he has this to look forward to: