Southern University beat Champion Baptist College by 104 points in college hoops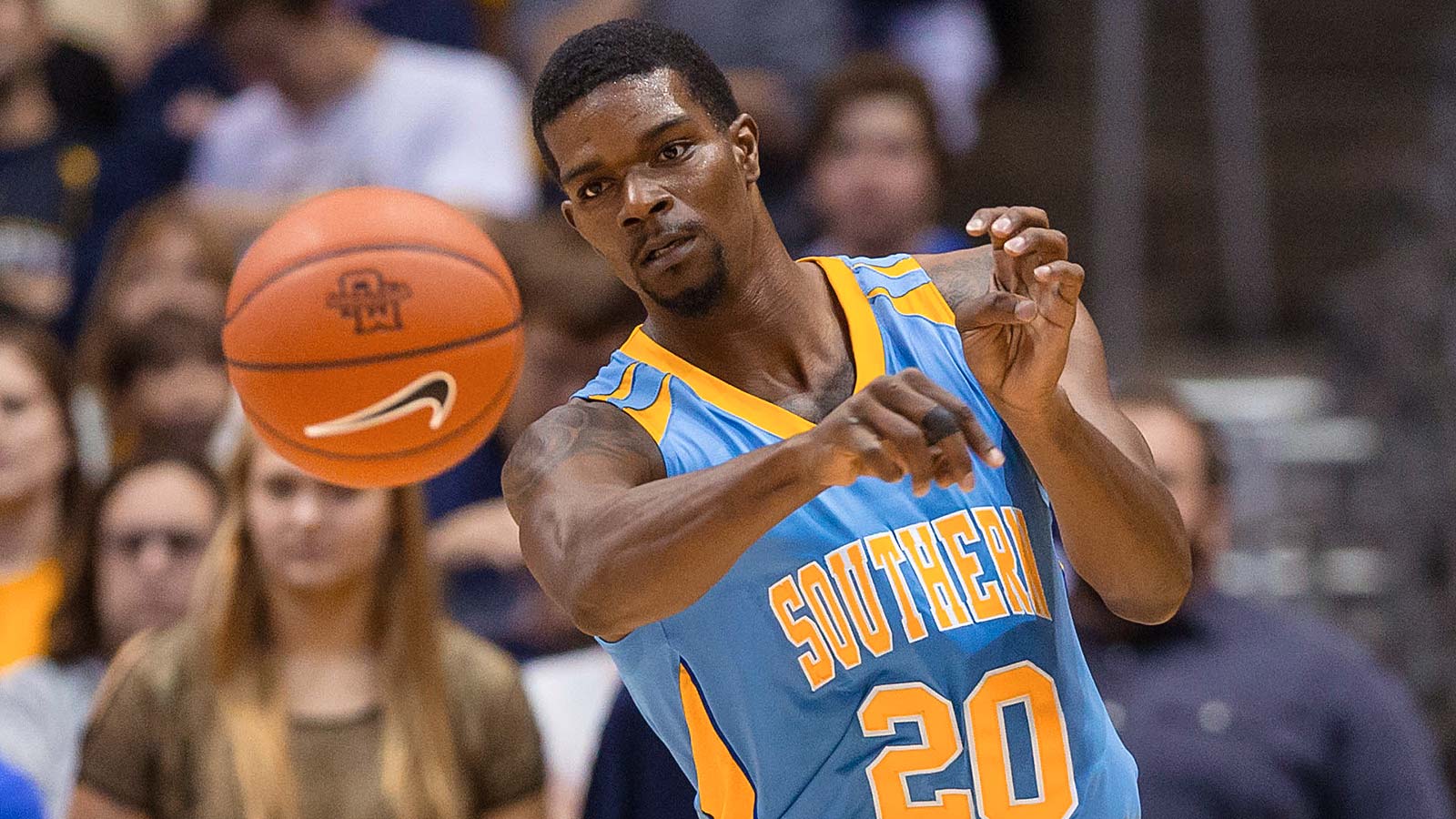 Ready for a crazy final score in a college basketball game from Monday night?
We're talking really crazy.
Here it is: Southern University 116, Champion Baptist College 12.
Things quickly got away from the Tigers as the Jaguars set an NCAA all-divisions for most points scored by one team to open a game.
Here are some more wild details:
CBB: Southern Sets NCAA Record for Largest Opening Lead (44-0) Tonight in 116-12 Win over Champion Baptist

— Deuel J. Pacley ♌ (@AsvpDuey) December 31, 2013
— Steve Goldberg (@SG_Mizzou15) December 31, 2013
• The previous record for most consecutive points scored by one team to open a game was 34 set by Seton Hall against Kean College on Nov. 19, 1998.
• Champion Baptist scored just six points in each half.
• The Tigers shot just 3 of 44 (6.8 percent) from the field.
• There were only 5 minutes, 10 seconds left to play in the first half when Champion Baptist finall scored, on a pair of Kris Connor free throws.
• It was 57-6 at halftime.
Champion, located in Hot Springs, Ark., is an independent member of the Association of Christian College Athletics. The
Here's more about the school, from hotspringsdaily.com:
And here's more reaction from Twitter:
—The Associated Press contributed to this report
DONT DO IT! RECONSIDER! RT @championbaptist The Tigers travel to Baton Rouge today to take on Southern University at 7 PM tonight.Go Tigers!

— DOM iZZO (@DOM_iZZO) December 31, 2013
Dammit! I had Champion +100. Was inside the number the whole way! RT @Stuckey2: Final score: Southern 116 Champion Baptist College 12

— Kevin Connoley (@kevinconnoley) December 31, 2013