A dog had the best time delaying a soccer game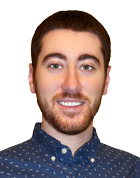 People invading soccer fields are nothing new, but a dog running onto the pitch rarely happens. And when it does, it's just the best.
A super excited pup ran onto the field seven minutes into a match between Deportivo Táchira F.C. and Pumas UNAM and immediately made the game must-see. The dog simply couldn't be happier to be on the field, playfully jumping at players as he raced by.
Eventually, his fun had to end as he was carried off the field, kissing the player's face on his way out.
GRANDE @gera_alcoba5, tratando al perrito con respeto para sacarlo del campo.#LibertadoresEnFD 🐶 💗 pic.twitter.com/8rBf084Srv

— FOX Deportes (@FOXDeportes) April 27, 2016
If there's ever going to be a delay in a sporting event, let it be because a dog ran onto the field.