WATCH: Wilson, Sherman and Seahawks go jammin' late at night in Hawaii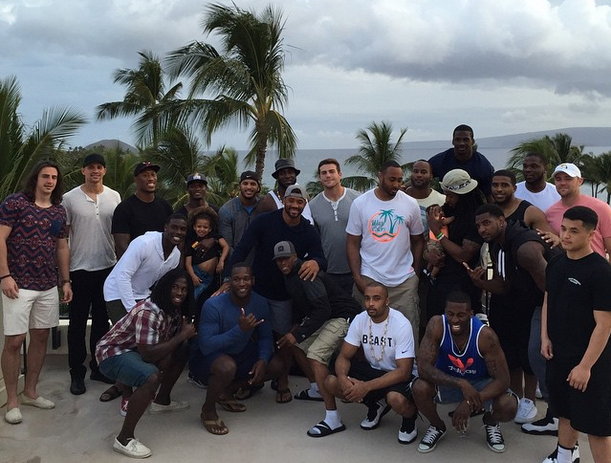 The team that island hops and sings together, stays together (a flexible salary cap helps).
Of course, even though they're in Hawaii, they're still practicing and using pools for resistence training. These are professionals. Tight end Luke Willson is the guy who could really, really use a tan.
A video posted by Russell Wilson (@dangerusswilson) on
A video posted by Russell Wilson (@dangerusswilson) on