Seahawks have a Martin Luther King Day Twitter fail
The latest social media embarrassment from a pro sports team comes courtesy of the Seattle Seahawks.
Riding high on Sunday's stunning comeback win against the Packers, the team's official Twitter account thought it would be a good idea to make a connection between football and Martin Luther King Day.
On Monday afternoon, @Seahawks tweeted and then quickly deleted the picture below with the message, "We shall overcome. #MLKDay"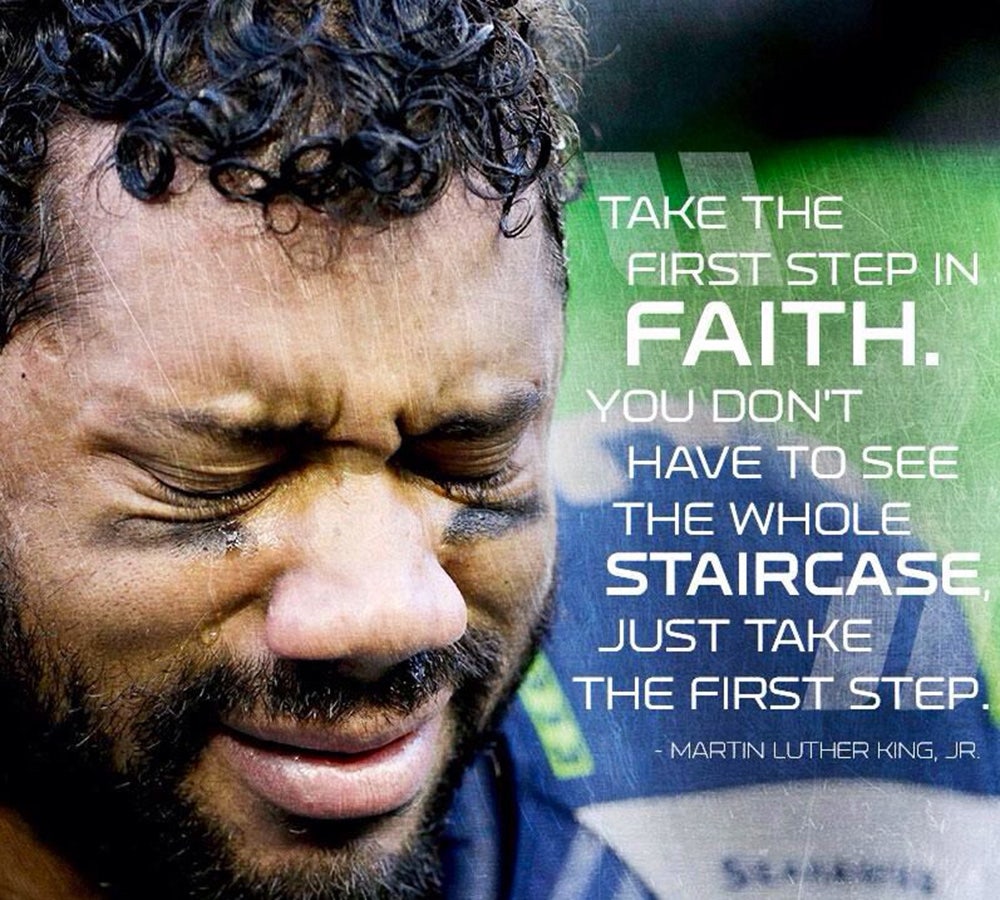 Apparently the team's social media department thought trying to overcome racism is similar to overcoming a 19-7 fourth-quarter deficit in a playoff game.
Update: From @Seahawks:
We apologize for poor judgment shown in a tweet sent earlier. We did not intend to compare football to the civil rights legacy of Dr. King.

— Seattle Seahawks (@Seahawks) January 19, 2015