Seahawks to offer 'Beast Burger' in honor of Marshawn Lynch on Saturday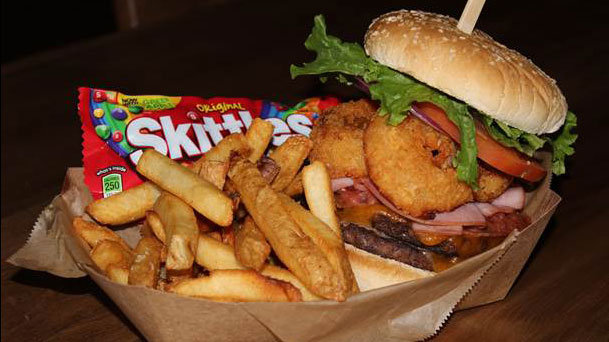 If you're going to Saturday's Saints-Seahawks game, you might want to save room for this piece of work.
Food service provider, Delaware North, has conconted the following burger as a tribute to Seattle running back, Marshawn Lynch:
-2 slices of bacon
-2 slices of cheddar cheese
-2 hamburger patties
-Several slices of ham
-Onion Rings
-1 slice of tomato
-Lettuce
-Red Onion
-Served with a side of French fries and skittles.
Yes, a side of Lynch's favorite candy.