'A slap in the face': 49ers fans want Seahawks colors off their mass transit
San Francisco's Bay Area Rapid Transit system is set to receive new trains, but there is only one problem: BART's new seats are colored neon green and blue, which also happen to be the team colors of the 49ers' arch-rival, the Seattle Seahawks.
In an attempt to change BART's new Seahawks-inspired design, fans have submitted a petition on Change.org.
As of this writing, the petition had received 681 signatures; just 381 more would be needed to potentially start the change in BART's design.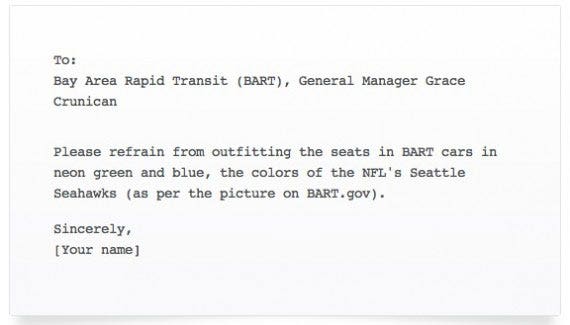 This is just another example of why rivalries truly know no bounds.