Protesters rush 'Dancing with the Stars' stage after Ryan Lochte's performance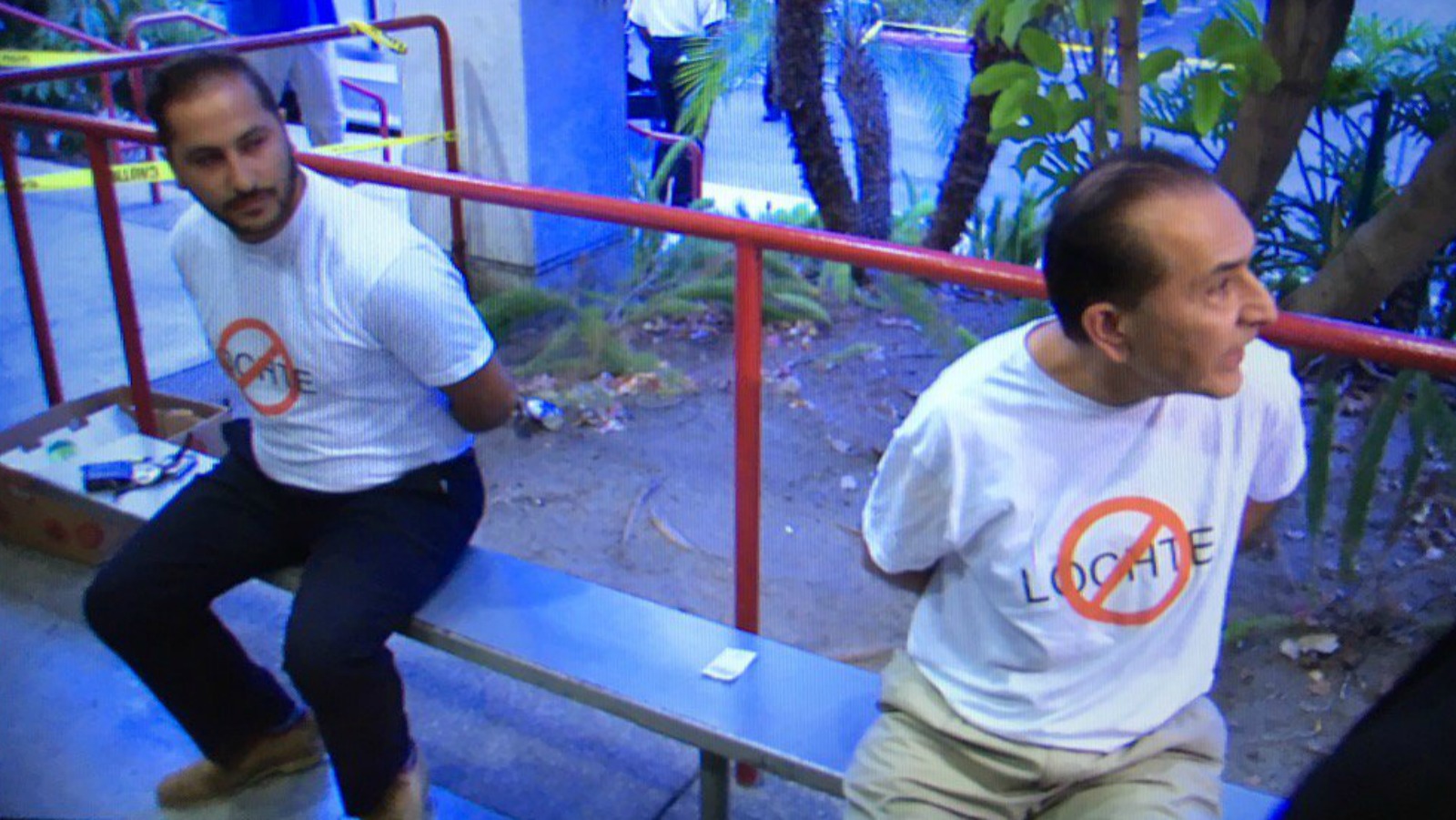 On Monday night, the newest season of 'Dancing with the Stars' debuted with its usual array of popular celebrities as contestants, but none more notorious at the moment than swimmer Ryan Lochte, who was the center of controversy after an incident in Rio de Janeiro during this summer's Olympic Games.
#TeamCherloch! #DWTS pic.twitter.com/JkFb5U8v2h

— Official DWTS (@DancingABC) September 13, 2016
After the swimmer completed his dance, protesters wearing anti-Lochte shirts rushed the stage during the judge's critique of Lochte's performance, while other crowd members chanted "LIAR! LIAR!"
VIDEO: Anti-Ryan Lochte protester tackled during #DWTS https://t.co/B6XcAFGzYQ pic.twitter.com/LuzYY6cwuM

— ABC7 Eyewitness News (@ABC7) September 13, 2016
The show immediately cut to commercial and when it came back, host Tom Bergeron acknowledged an "incident" and thanked stage security for "staying in shape."
According to @abc7george these 2 in handcuffs following a disruption after #Lochte dance #DWTS pic.twitter.com/ZDrFF5em1A

— Jamison Uhler (@JamisonWFTS) September 13, 2016
One of the judges who was involved with resolving the situation, Carrie Ann Inaba, issued a statement after the program concluded.
—-
UPDATE: Per a report via Variety, the names of the suspects have been released — Sam Sododeh, 48, and Barzeen Soroudi, 40, were detained by private security and later arrested by Los Angeles Police.
In response to the incident, Lochte told ABC 7: