Royals' Finnegan gives overjoyed fan on Twitter ALCS tickets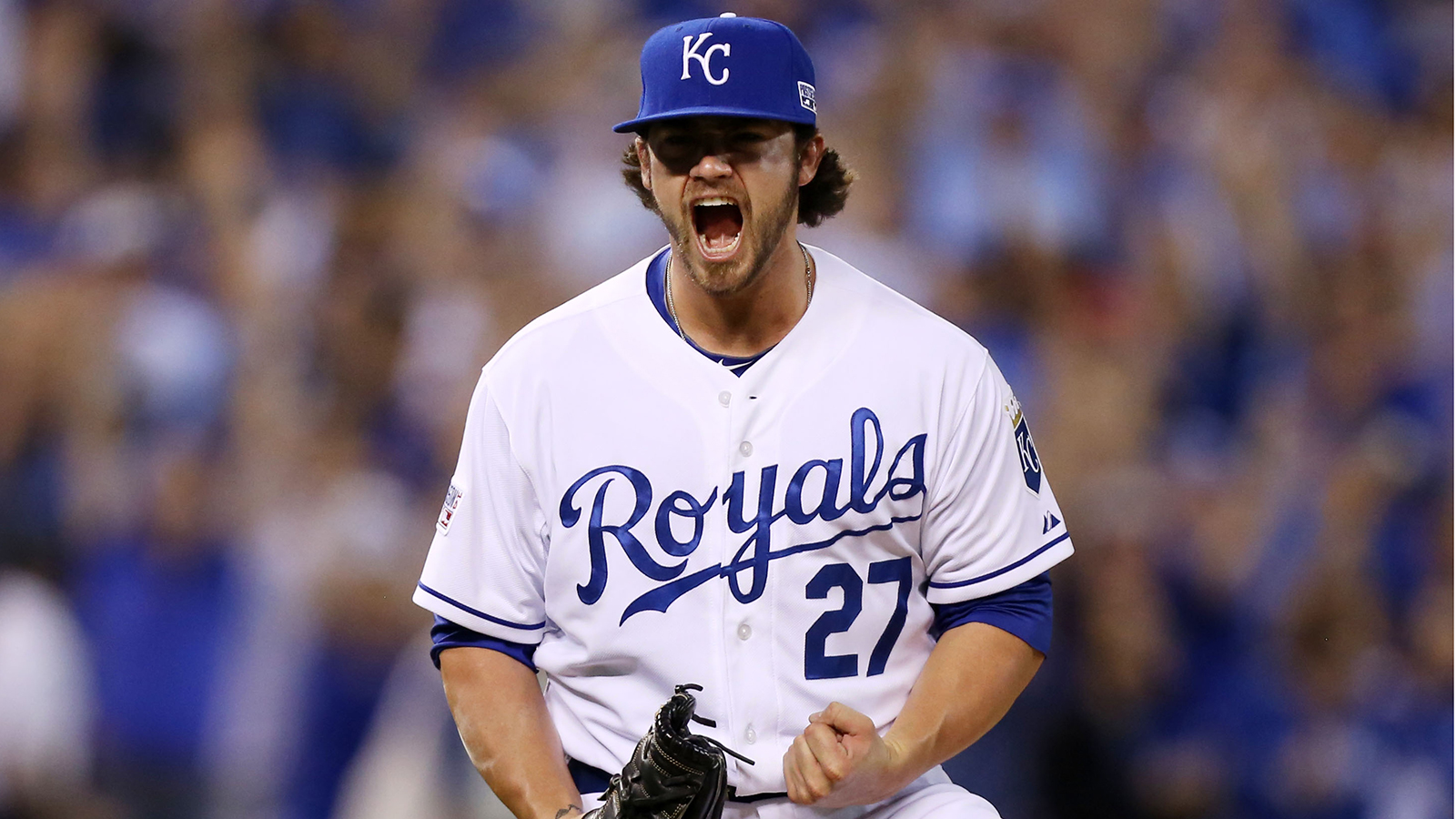 If you're one of the people on the Royals bandwagon, this story will only make you root harder for the team.
Royals relief pitcher Brandon Finnegan came through for a fan on Twitter who had asked for playoff tickets.
Not only did Finnegan respond to the request ("Help a broke Royals fan out with a couple of playoffs tix so I can take my gf"), but he followed through with the fan over a four-day span.
Nicholas Knapple made his request on Oct. 10. Finnegan gave Knapple the official word that he had tix for him on Oct. 13.
As if that wasn't enough, Finnegan also said he'd go eat some BBQ with the dude, who seemed genuinely touched by the whole situation.
Check out the exchange below:
@bfinny29 help a broke Royals fan out with a couple playoffs tix so I can take my gf. #please

— Nicholas Knapple (@nknapple) October 10, 2014
@nknapple Tuesday in kc?

— Brandon Finnegan (@bfinny29) October 10, 2014
@bfinny29 omg please yes Tuesday please

— Nicholas Knapple (@nknapple) October 10, 2014
@bfinny29 are u serious about the tix? Watched u in Omaha and now in kc. Pretty cool man

— Nicholas Knapple (@nknapple) October 11, 2014
@nknapple I might be able to get 2 more

— Brandon Finnegan (@bfinny29) October 11, 2014
@bfinny29 I'd appreciate it.

— Nicholas Knapple (@nknapple) October 11, 2014
@bfinny29 how we doing on those playoff tix? I'm hoping this dream becomes a reality

— Nicholas Knapple (@nknapple) October 12, 2014
@nknapple I have 2 for you tomorrow night

— Brandon Finnegan (@bfinny29) October 13, 2014
@bfinny29 thank u so much! So pick up at will call then?

— Nicholas Knapple (@nknapple) October 13, 2014
@nknapple yea they'll be at will call

— Brandon Finnegan (@bfinny29) October 13, 2014
@bfinny29 thanks man, you have no idea how much I appreciate this! Good luck out there! This is a dream come true for me and my gf.

— Nicholas Knapple (@nknapple) October 13, 2014
@bfinny29 is Wed a go then? Again my name is Nicholas Knapple. Let me by u some kc bbq to pay u back sometime #gates #oklahomajoes

— Nicholas Knapple (@nknapple) October 14, 2014
@nknapple yea man you got em, and I'll gladly go eat with you but you don't have to pat

— Brandon Finnegan (@bfinny29) October 14, 2014
@bfinny29 na man. I'll save some money. It's on me. Really no one has ever done anything like this for me in my life. God bless you

— Nicholas Knapple (@nknapple) October 14, 2014
I feel like I won the lottery

— Nicholas Knapple (@nknapple) October 14, 2014