Richard Sherman's awesome response to NFL fan's mean tweet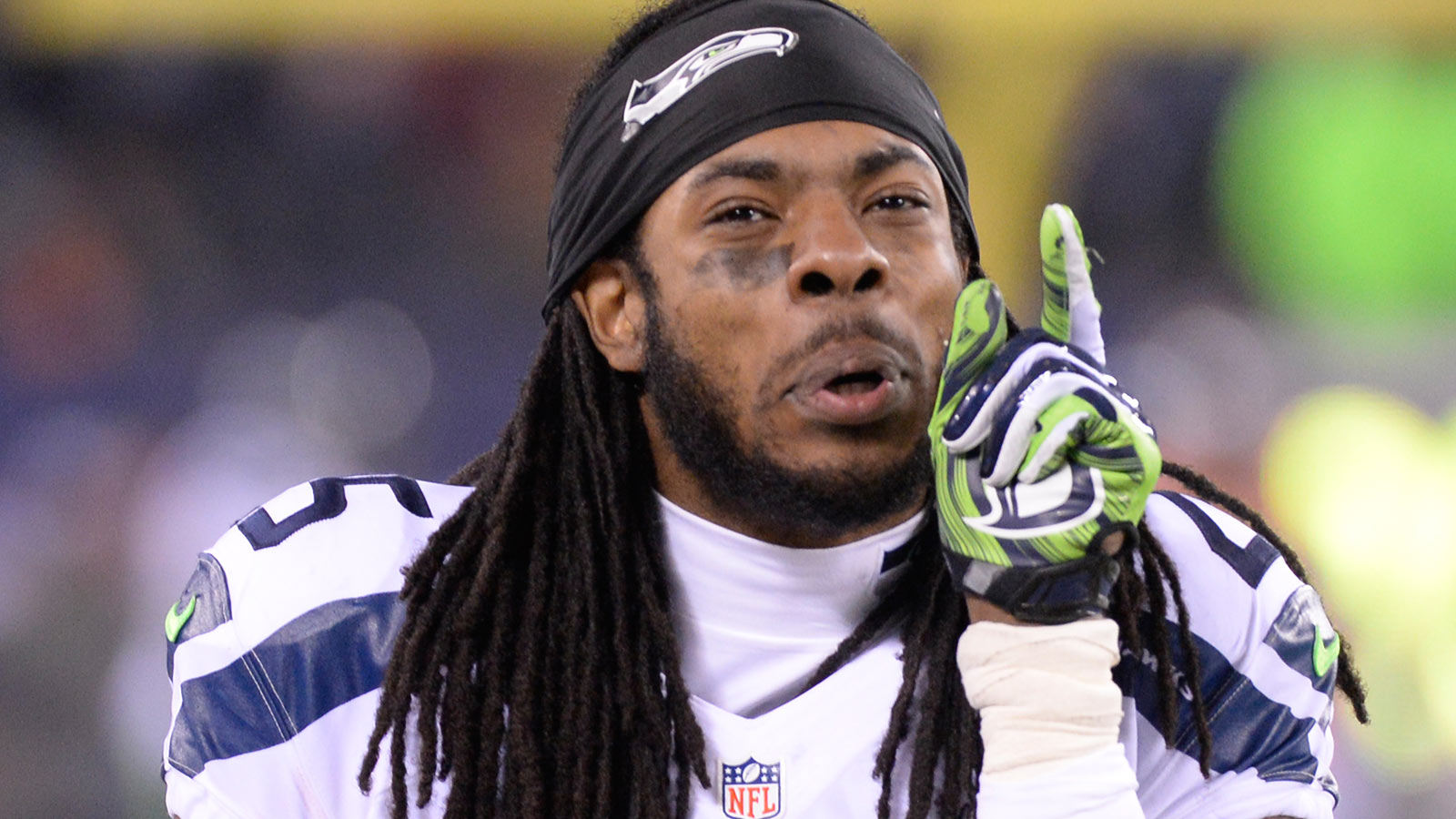 Richard Sherman loves to talk.
On Tuesday, however, he let one photo do all the talking after an angry person sent him a mean tweet.
Check out his perfect response:
The user, being the tough person that he or she is, has since deleted the Twitter account.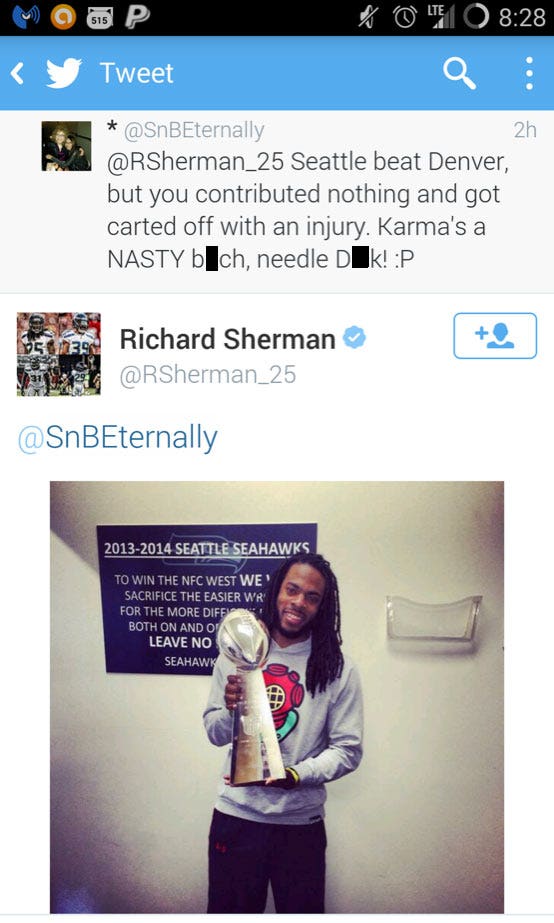 Classy.
Sherman also responded to a lot of other fans who had nice things to say to the Seahawks' CB. Here's proof that people can actually say nice things on Twitter:
@Memod72 Thank you I will

— Richard Sherman (@RSherman_25) February 5, 2014