Richard Sherman and Patrick Peterson are fighting on Twitter again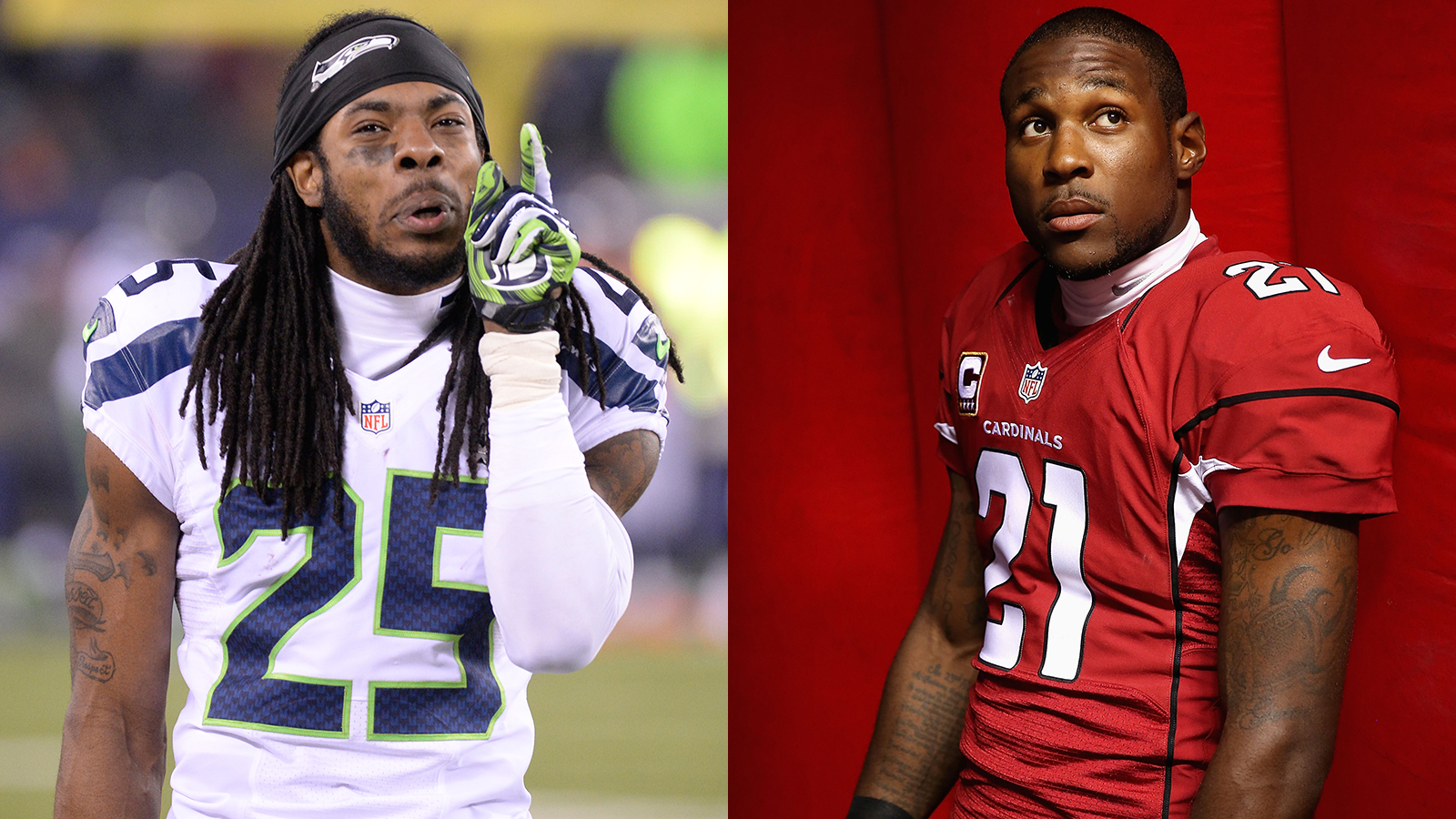 These two guys just can't quit each other.
On Tuesday night, Cardinals cornerback Patrick Peterson agreed to a five-year, $70-million contract extension with Arizona.
Shortly after the news broke, Seahawks cornerback Richard Sherman, who inked a four-year, $56-million deal with Seattle two months ago, wanted to make sure everyone knew he was still the better player despite Peterson getting bigger bucks.
Sherman was also seeking the attention he clearly craves in a major way, so he got it by retweeting this nugget to his nearly one million followers.

Peterson waited until Wednesday morning to send his response.
Yu mad bro!!!! LMAO😂😂😂😂😭

— Patrick Peterson (@RealPeterson21) July 30, 2014
Sherman instantly fired back with a dagger.
Can't ever be too mad lmao… pic.twitter.com/ZHA28B9Tji

— Richard Sherman (@RSherman_25) July 30, 2014
As of this writing, Peterson still hasn't thought of a witty retort.