10 times Pokemon ruined sports history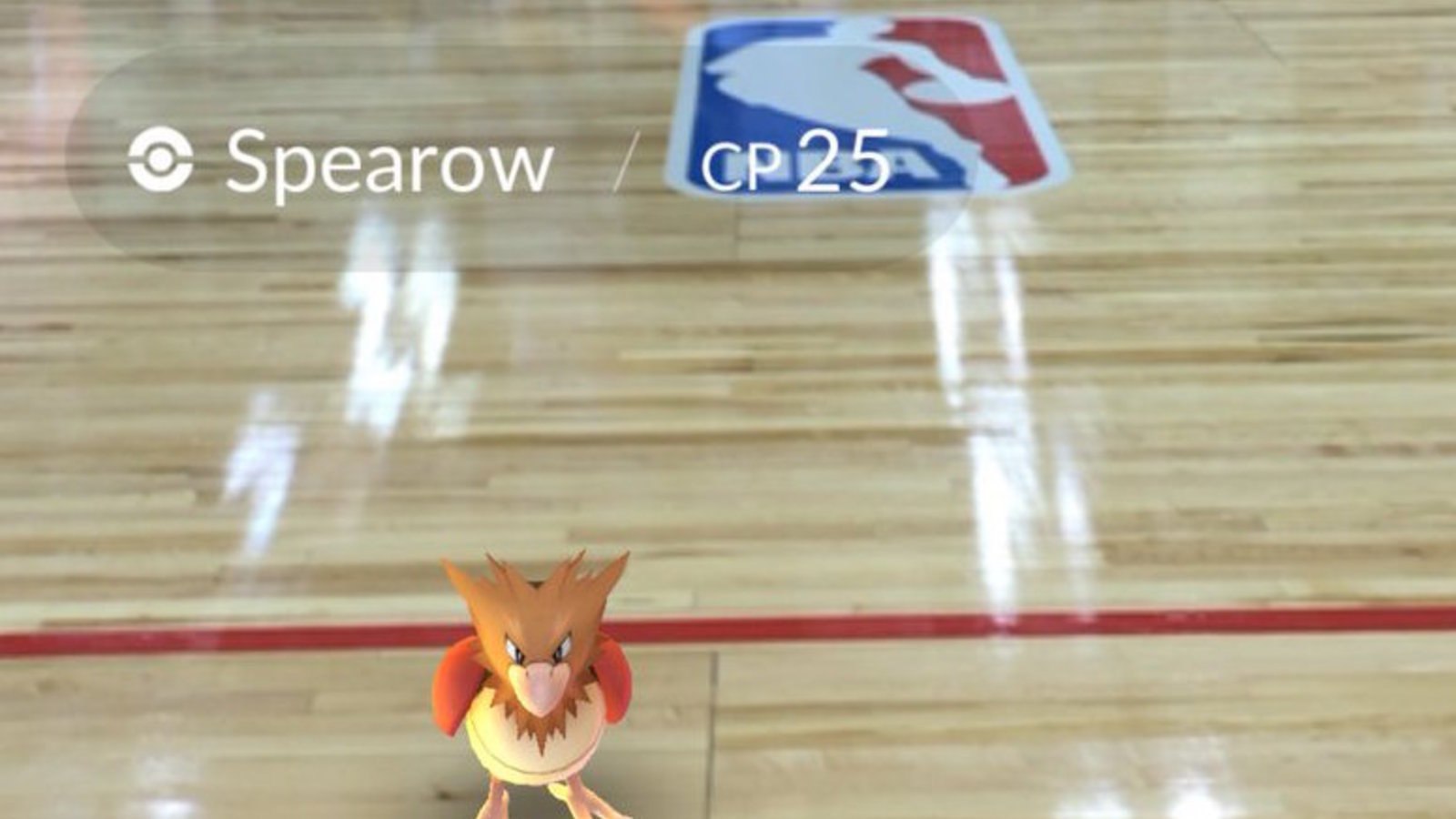 Pokemon Go is here, and like some of us, you're probably wondering how long this can continue until public services begin to fail.
Because this isn't sustainable. And mark my words, Pokemon will bring about mankind's downfall if they are allowed to go unchecked.
In fact, there is a wealth of evidence that proves these ball-dwelling crayon vermin have played a role in many of the bad and inexplicable moments in sports we've witnessed over the last half century and more.
And I have proof of these occurrences in the form of 10 definitely-not-Photoshopped-for-my-own-amusment images. These photos are undeniable proof of the Poke-spiracy around us. Allow me to demonstrate:
Randy Johnson smokes a "bird" with a fastball
Bird? Or kamikaze agent of chaos?
Holyfield-Tyson II: There was a second biter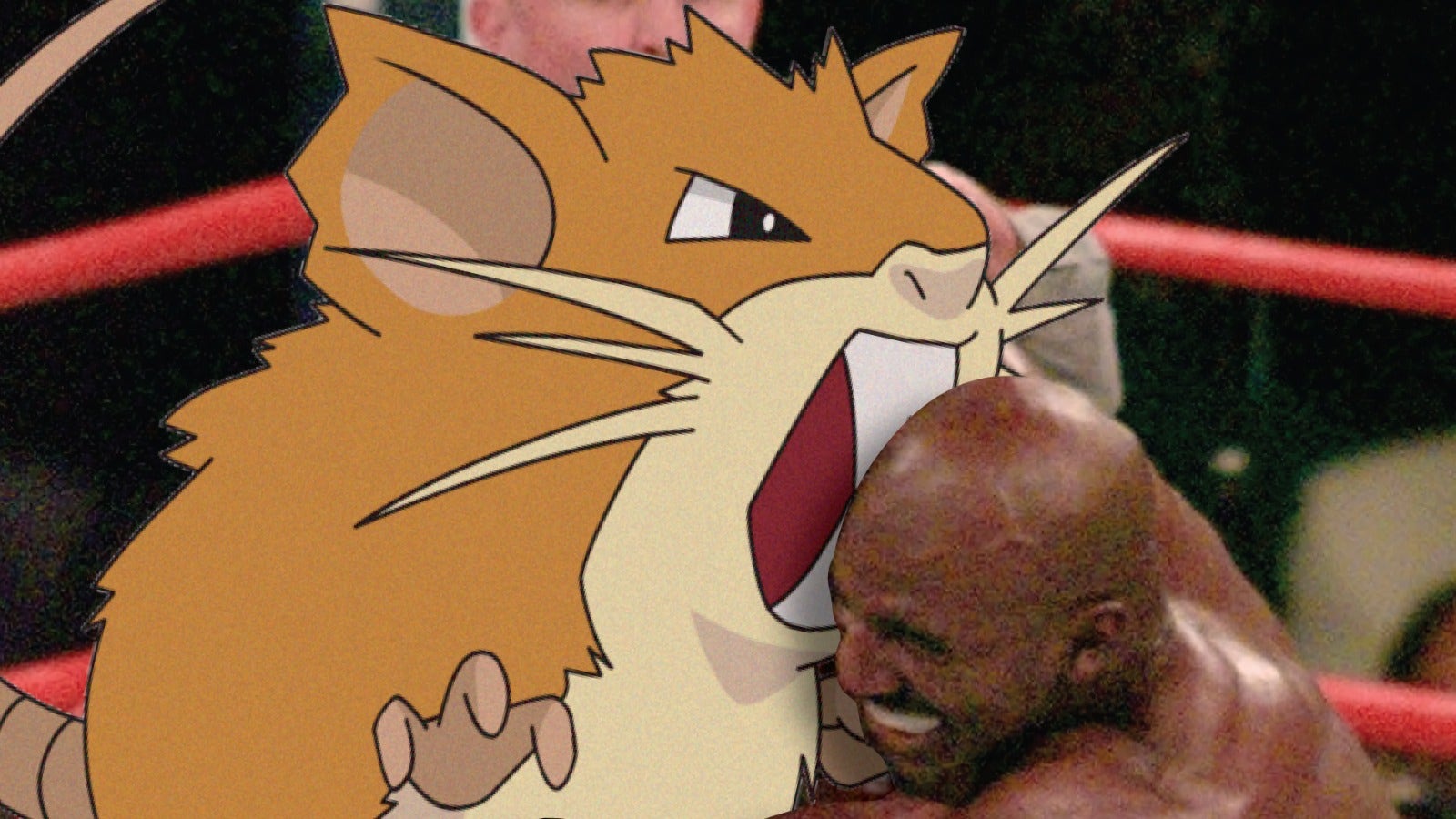 Blink and you'll miss it.
More like Sepp Catter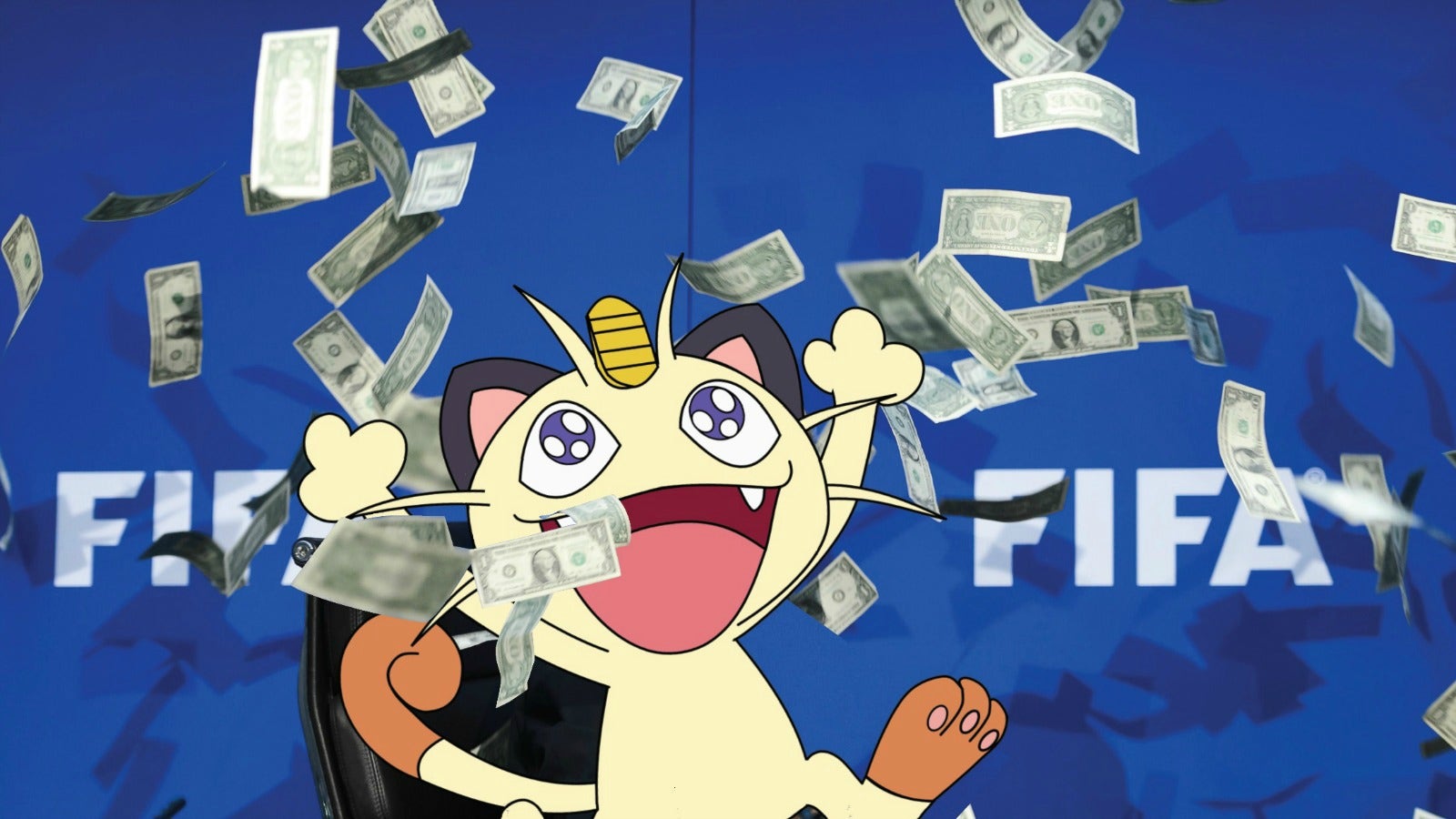 I will not apologize.
Buckner gets booed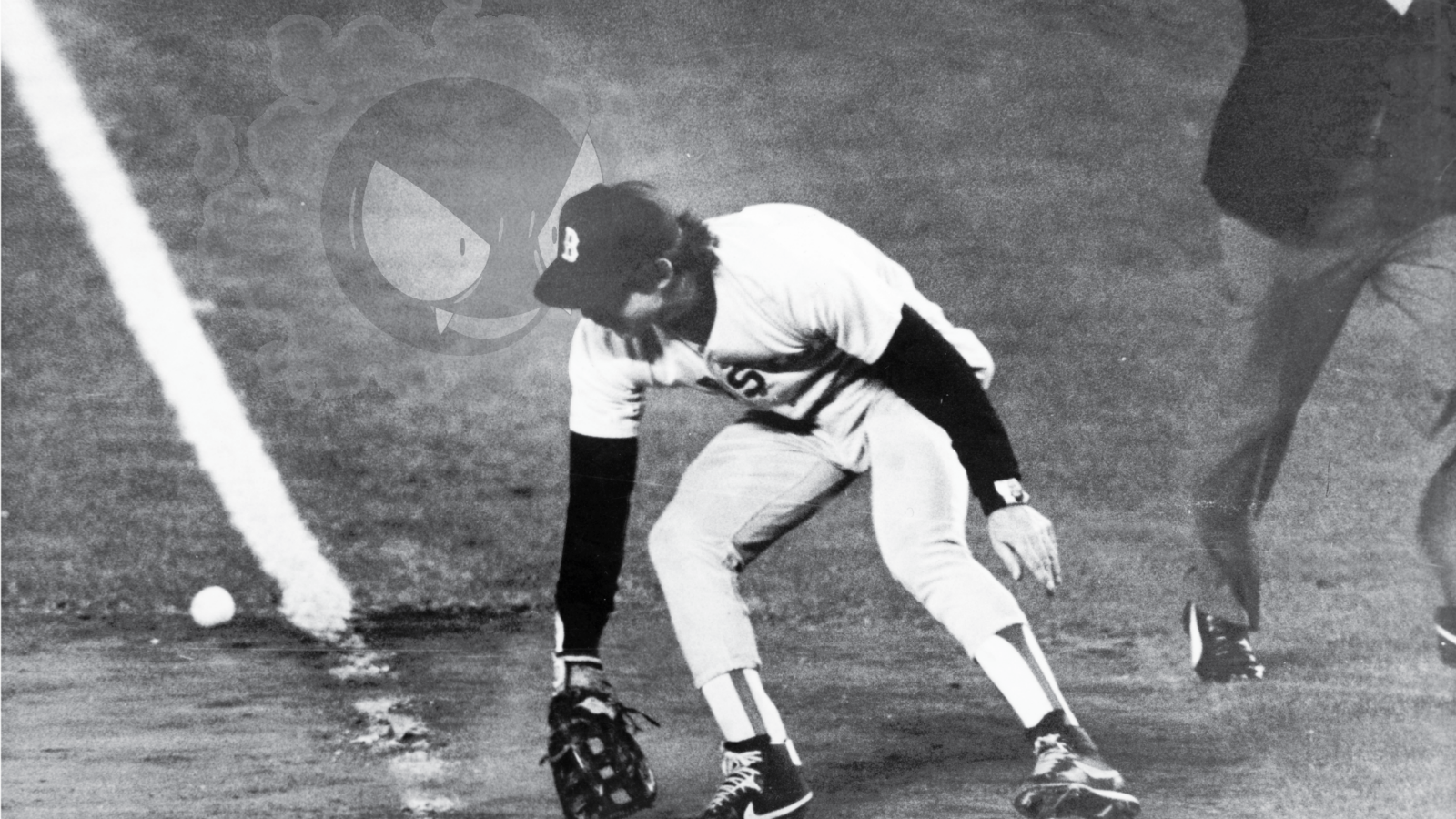 Thermal scans and infra-woke imaging have revealed that a Gastly, and not his own galling ineptitude, was the reason for Bill Buckner's botched play in Game 6 of the 1986 World Series.
Manny Pacquiao "knocked out"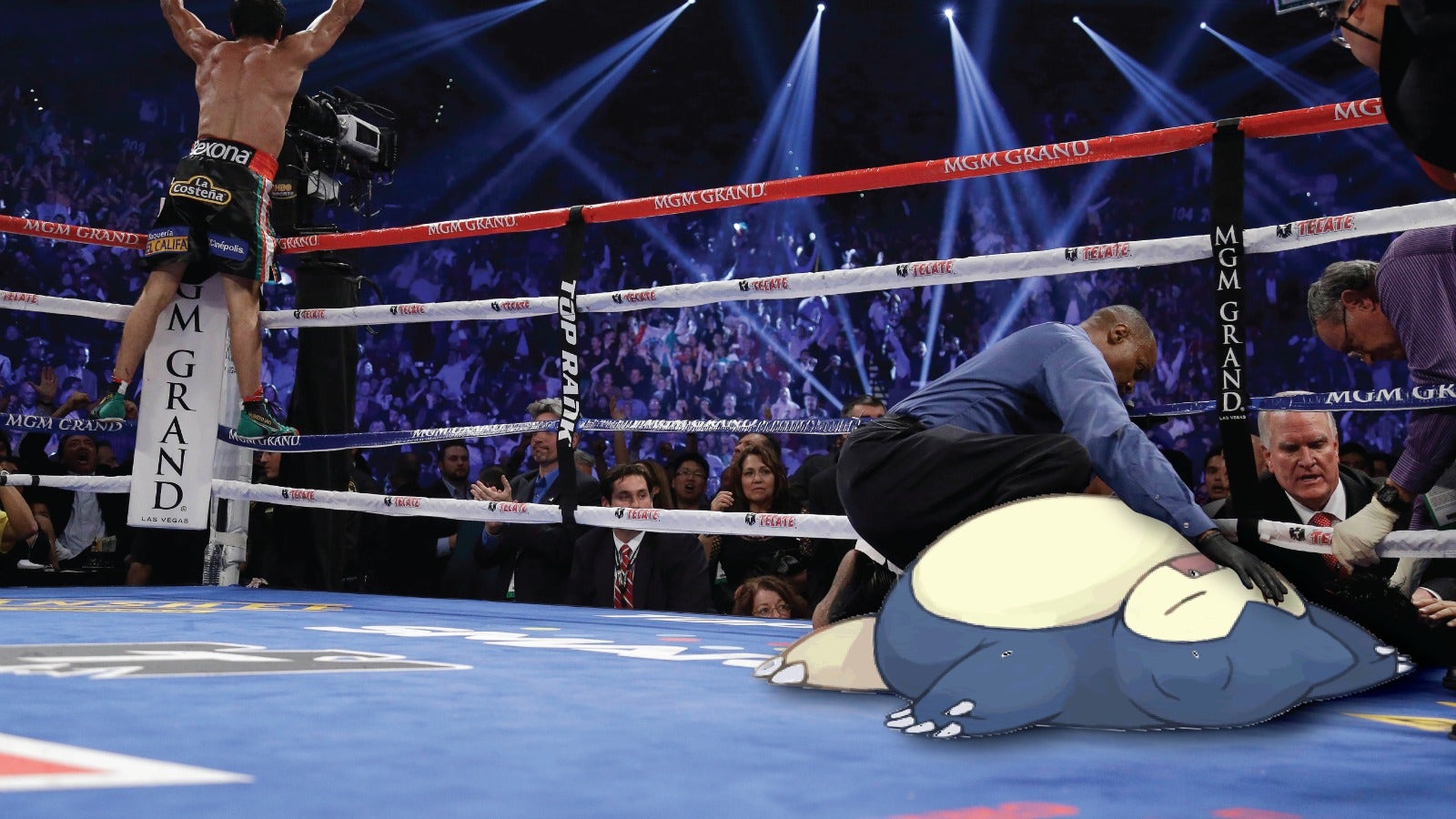 Is Manny Pacquiao a Snorlax? Probably not. But you don't know him.
Kerri Strug wins gold at '96 Olympics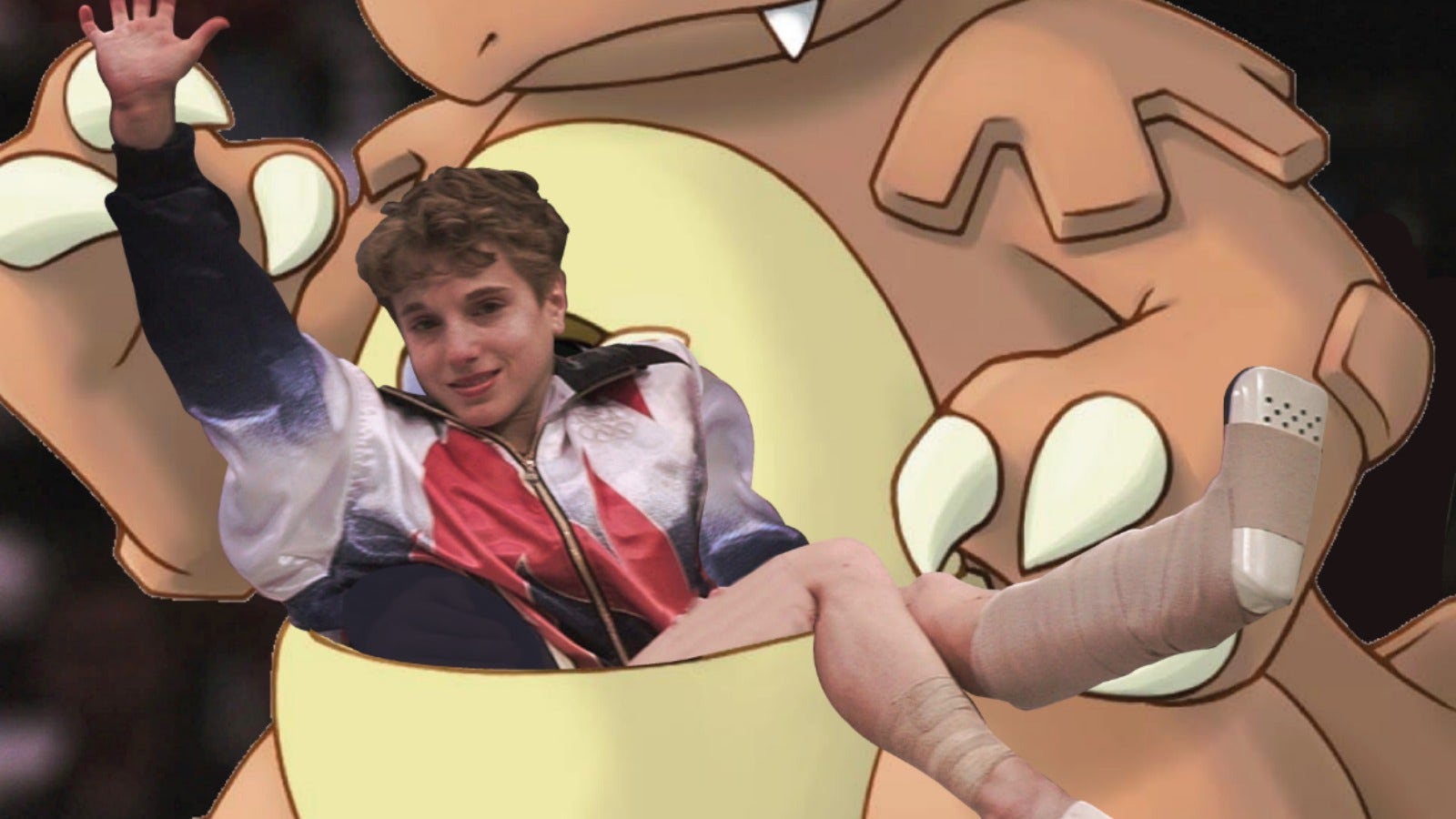 Nothing to see here. Kerri Strug is an American jewel.
"Woman" steals ball from child at baseball game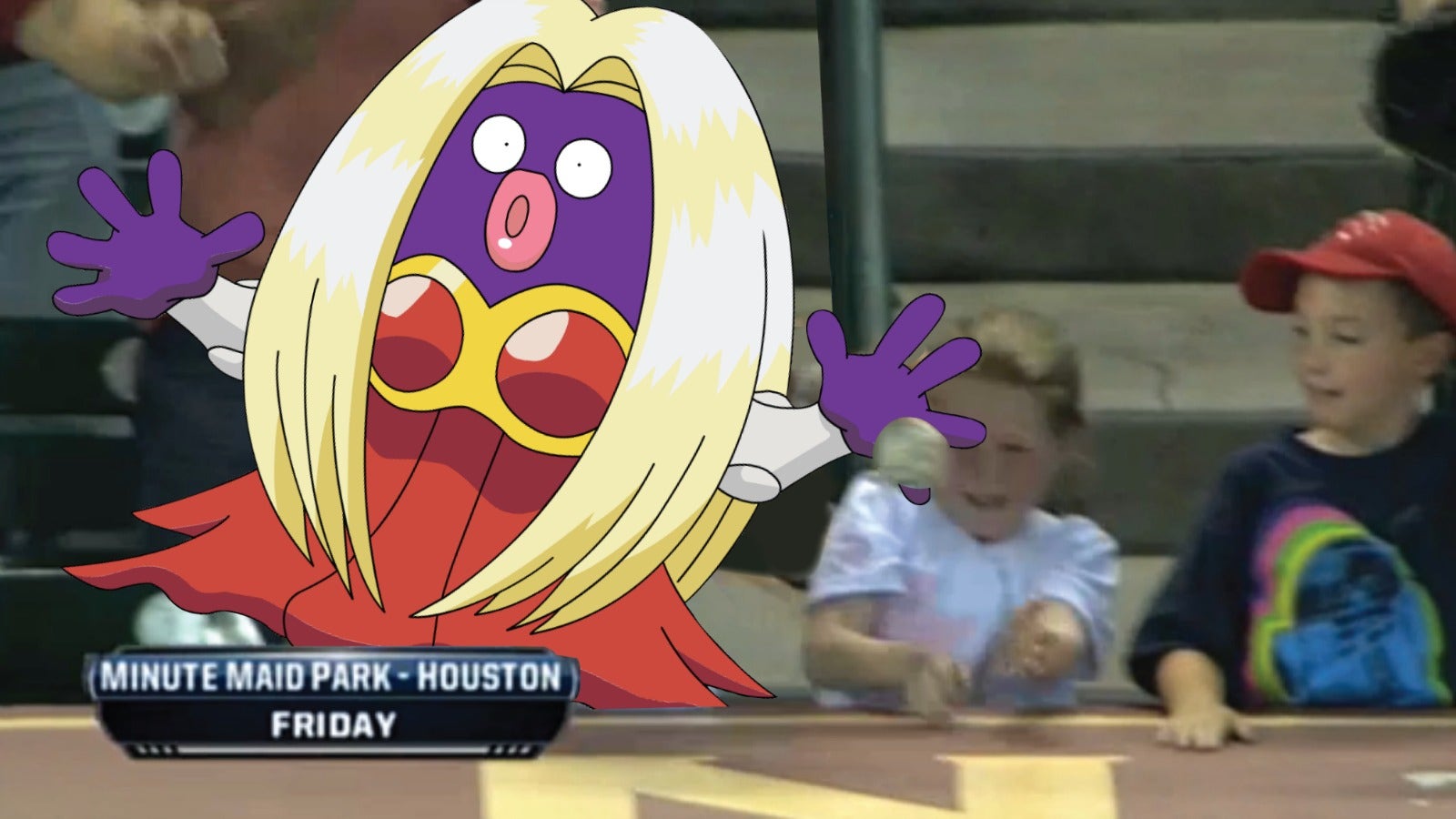 They have no notion of our values.
Steve Bartman biffs away the 2003 NLCS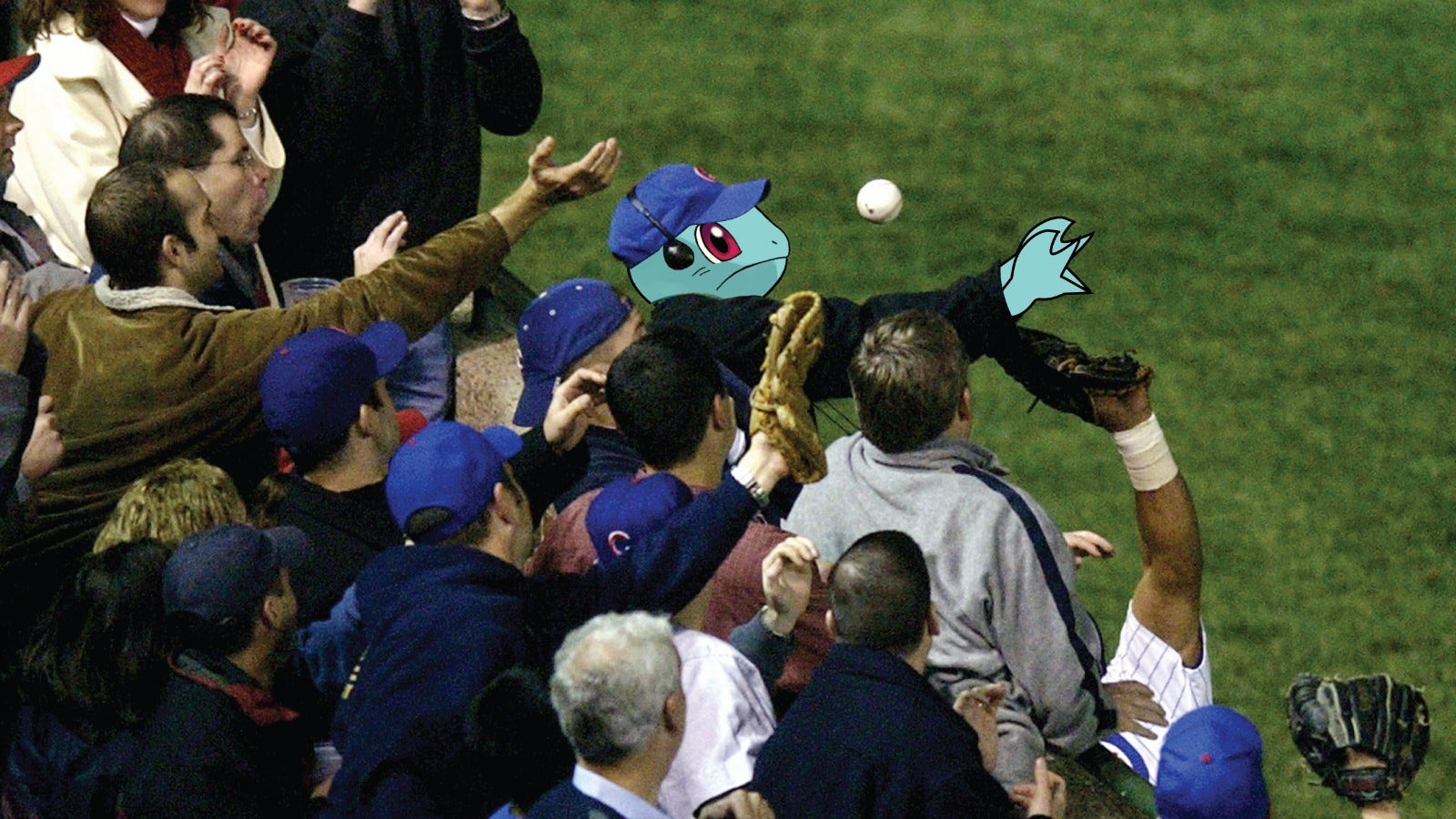 Ever wonder how Steve Bartman disappeared from the planet after interfering in Game 6? It's not because he has a loyal circle of friends and family protecting him at all times.
He has a shell.
Odell Beckham's catch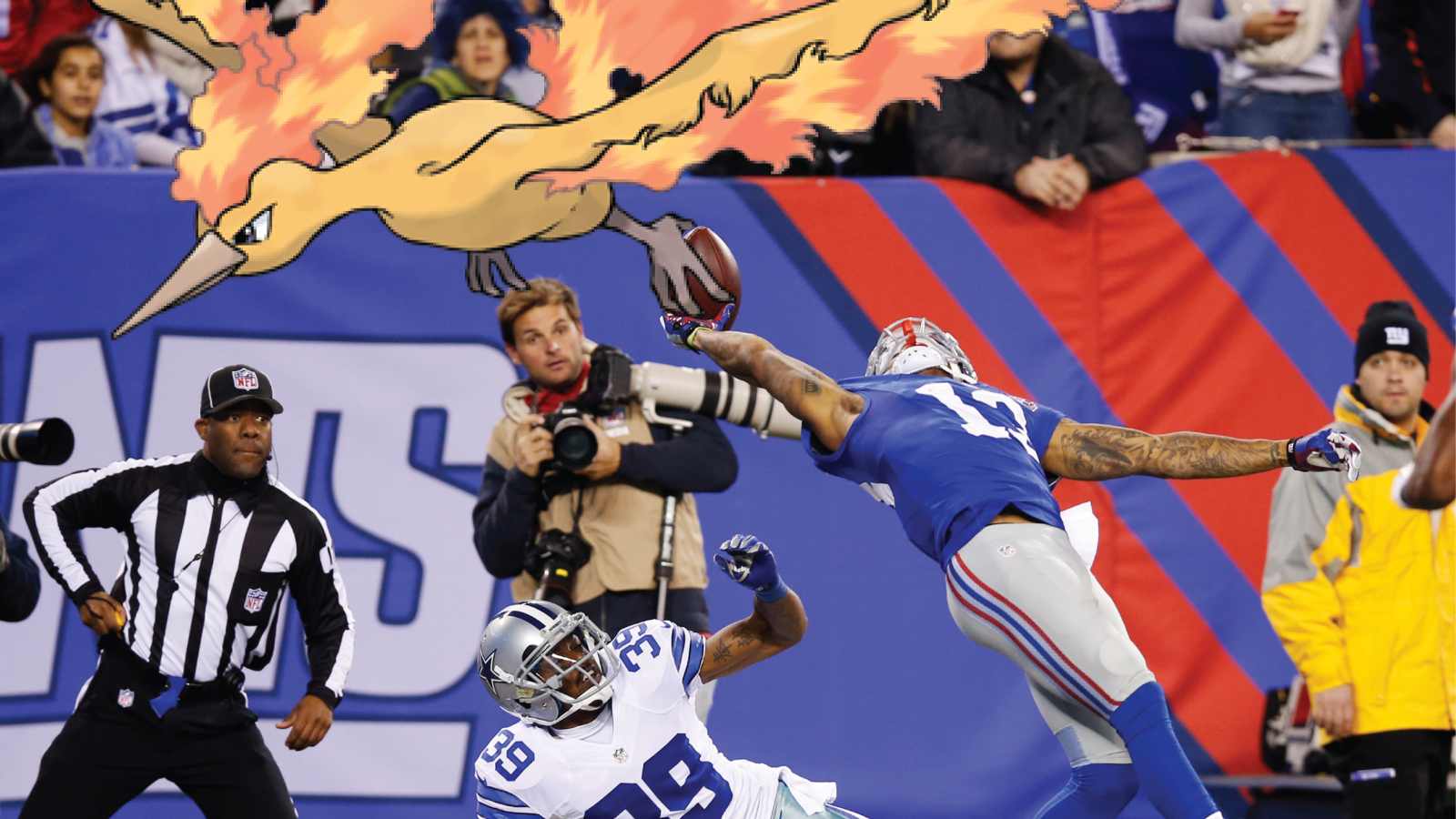 I believe we all saw this.
LeBron and friends on the Banana Boat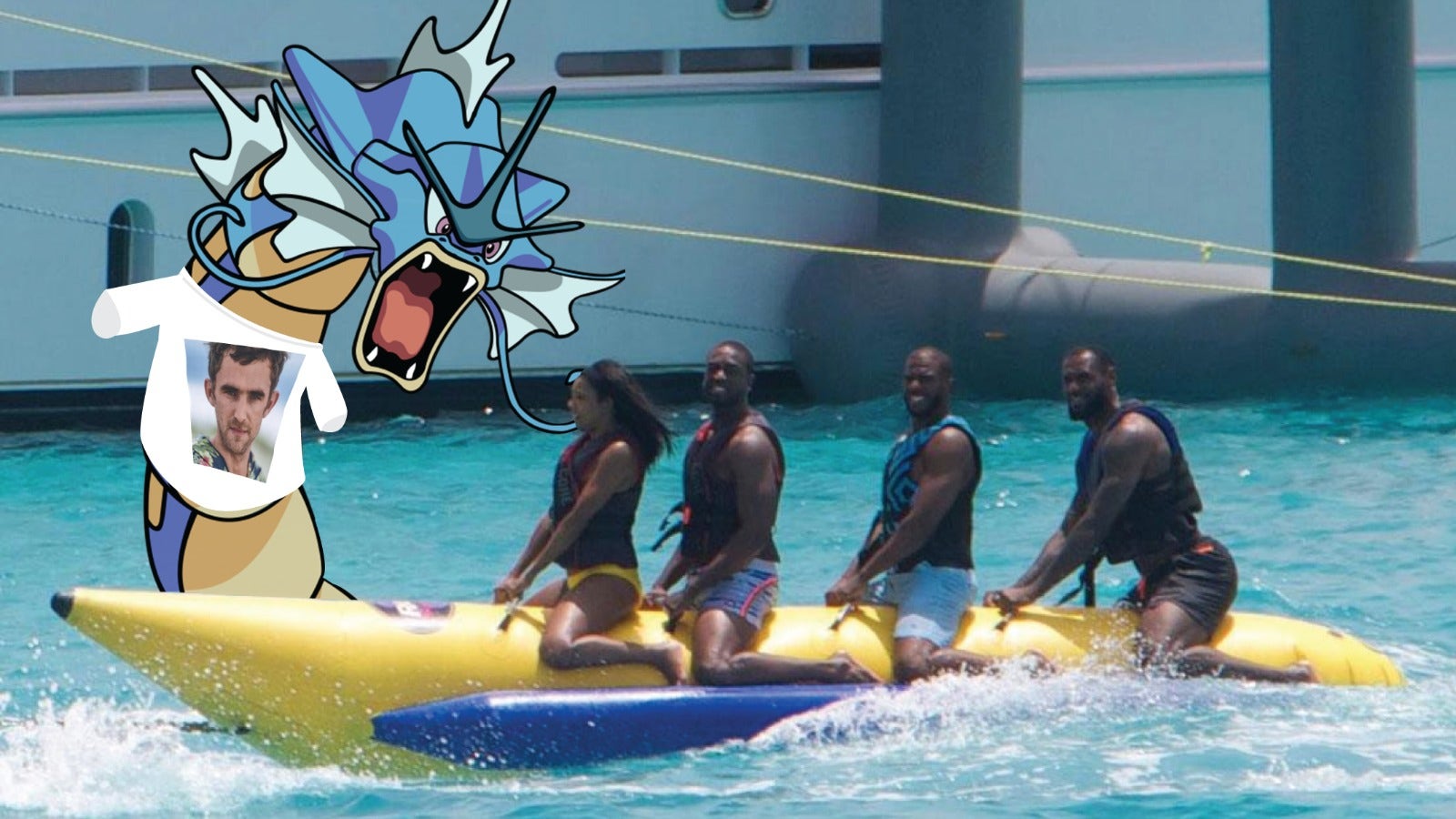 Haters will say it's a snake.
Dan is on Twitter. Remember to be alert at all times and only play Pokemon Go at stoplights.