Peyton Manning and Bill Belichick hit the links together at Pebble Beach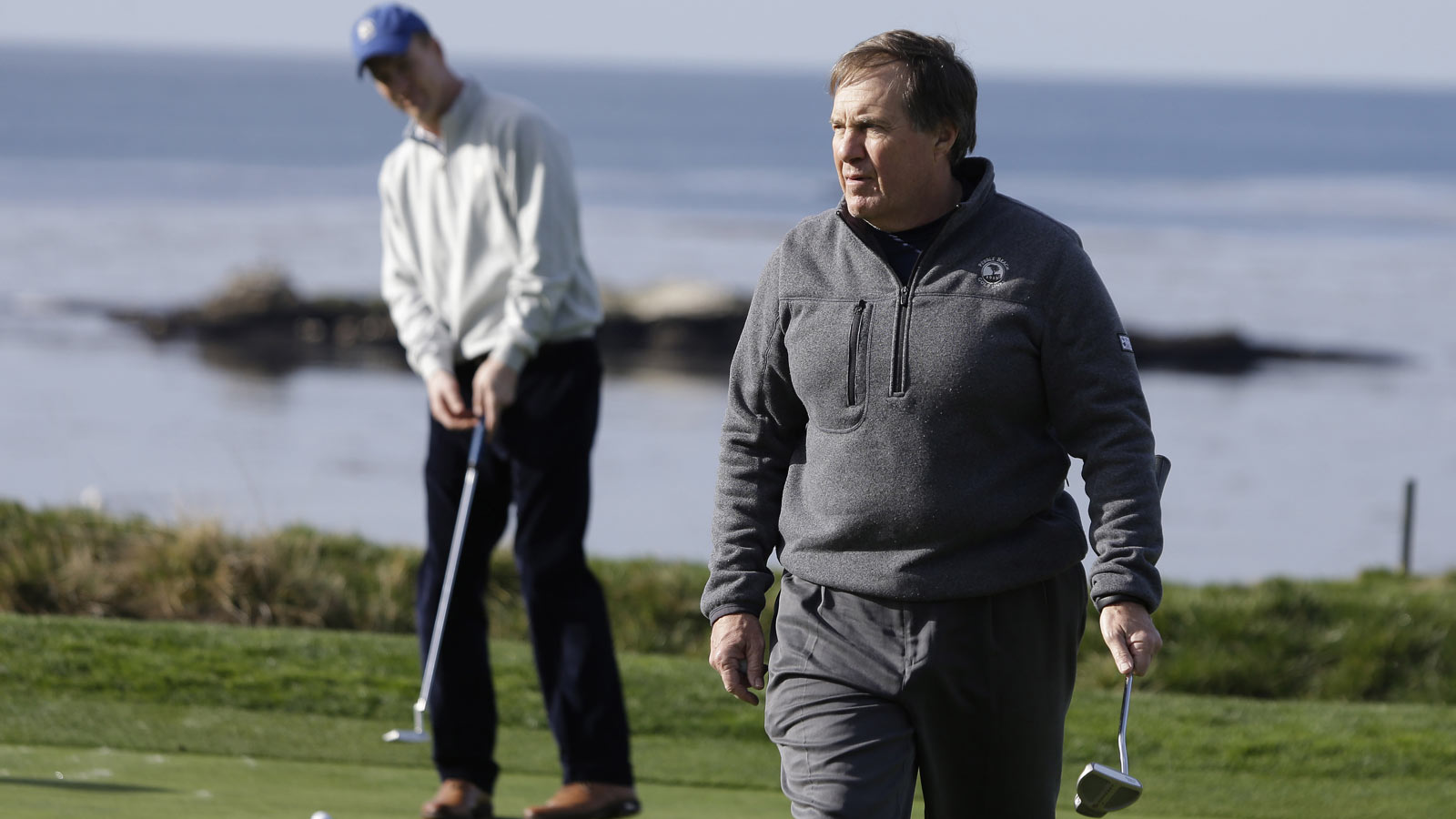 It looks like Peyton Manning has found a great way to forget about that horrible loss in Super Bowl XLVIII … for a couple hours, at least.
The Broncos QB, just three days removed from his team's crushing defeat, spent his Wednesday playing a round of golf at Pebble Beach. Not bad, right?
Who else was in his group? New England Patriots coach Bill Belichick.
Peyton and Belichick, who both know all too well what it feels like to lose in the Super Bowl, are playing in this week's AT&T Pebble Beach National Pro-Am, the PGA Tour's annual stop at one of the best golf courses in the world.
Tom Brady will also be playing in the event but he wasn't with Peyton and Belichick during their practice round.
Here are some of the best images from their round.
The crowd following them was a lot smaller than the one that watched Super Bowl XLVIII at MetLife Stadium: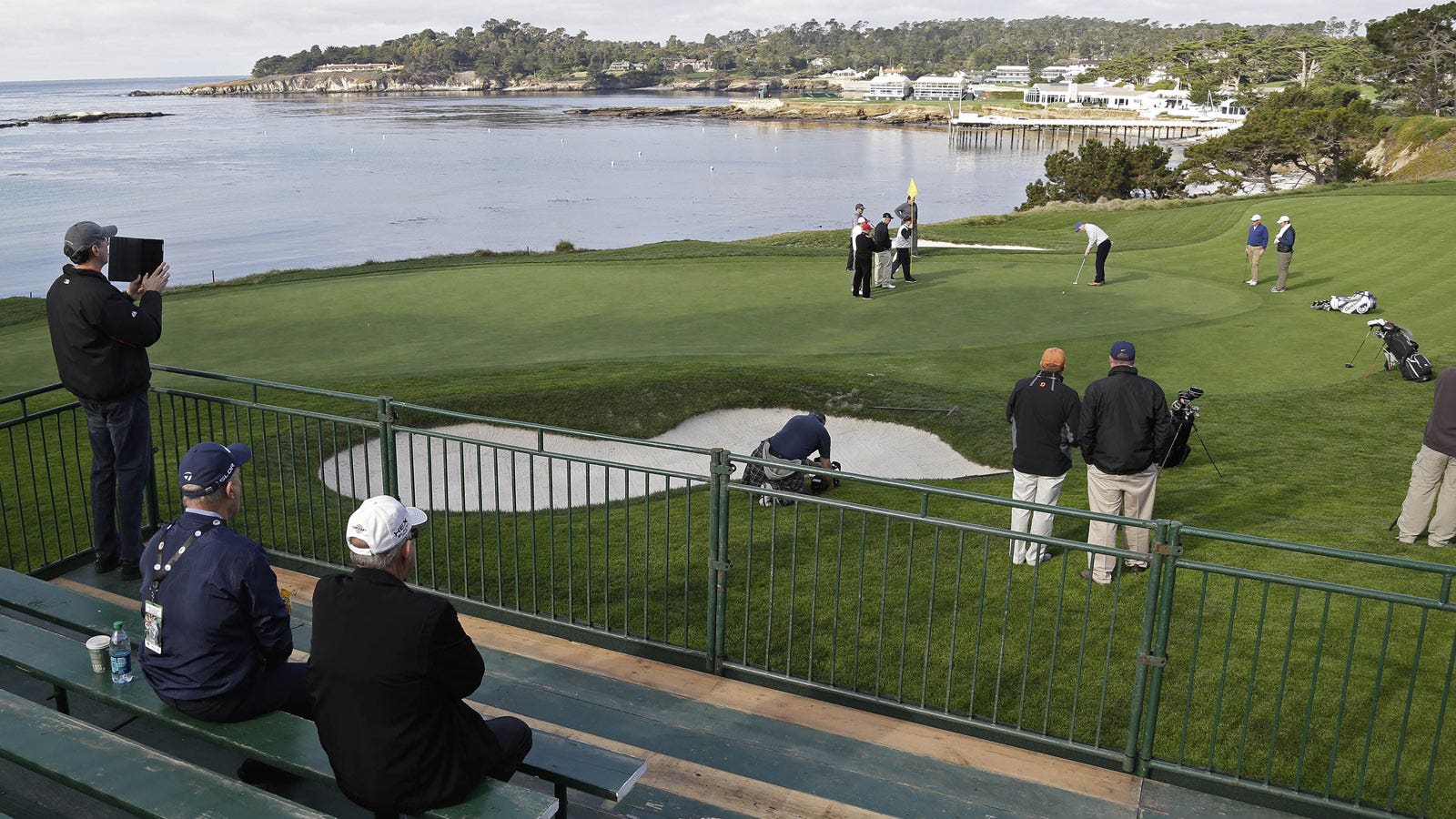 The two football legends seemed right at home on the golf course: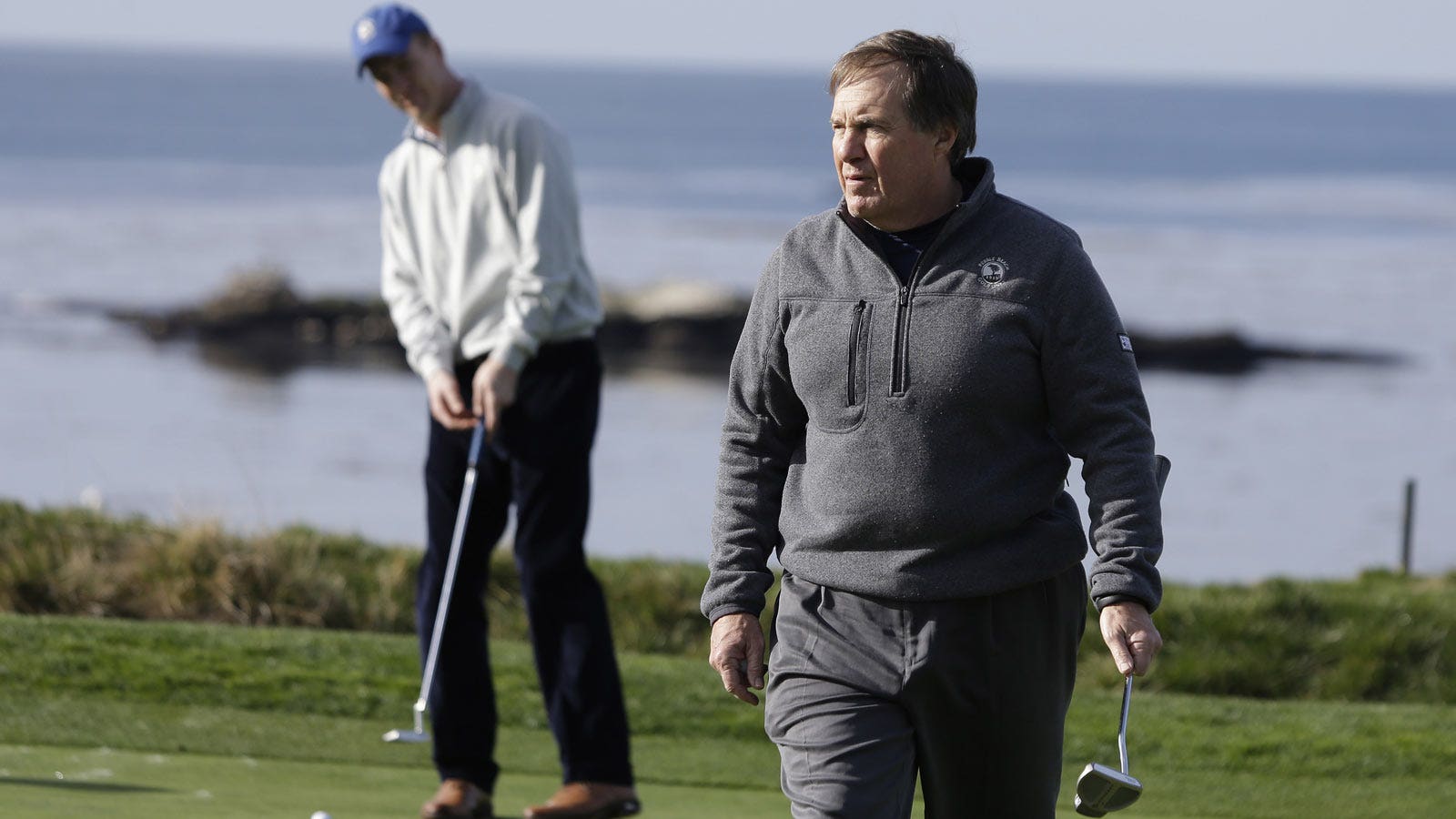 Here's Peyton showing off some good form, while trying to forget about the Seahawks: