Oregon auctioning off player jerseys for insane prices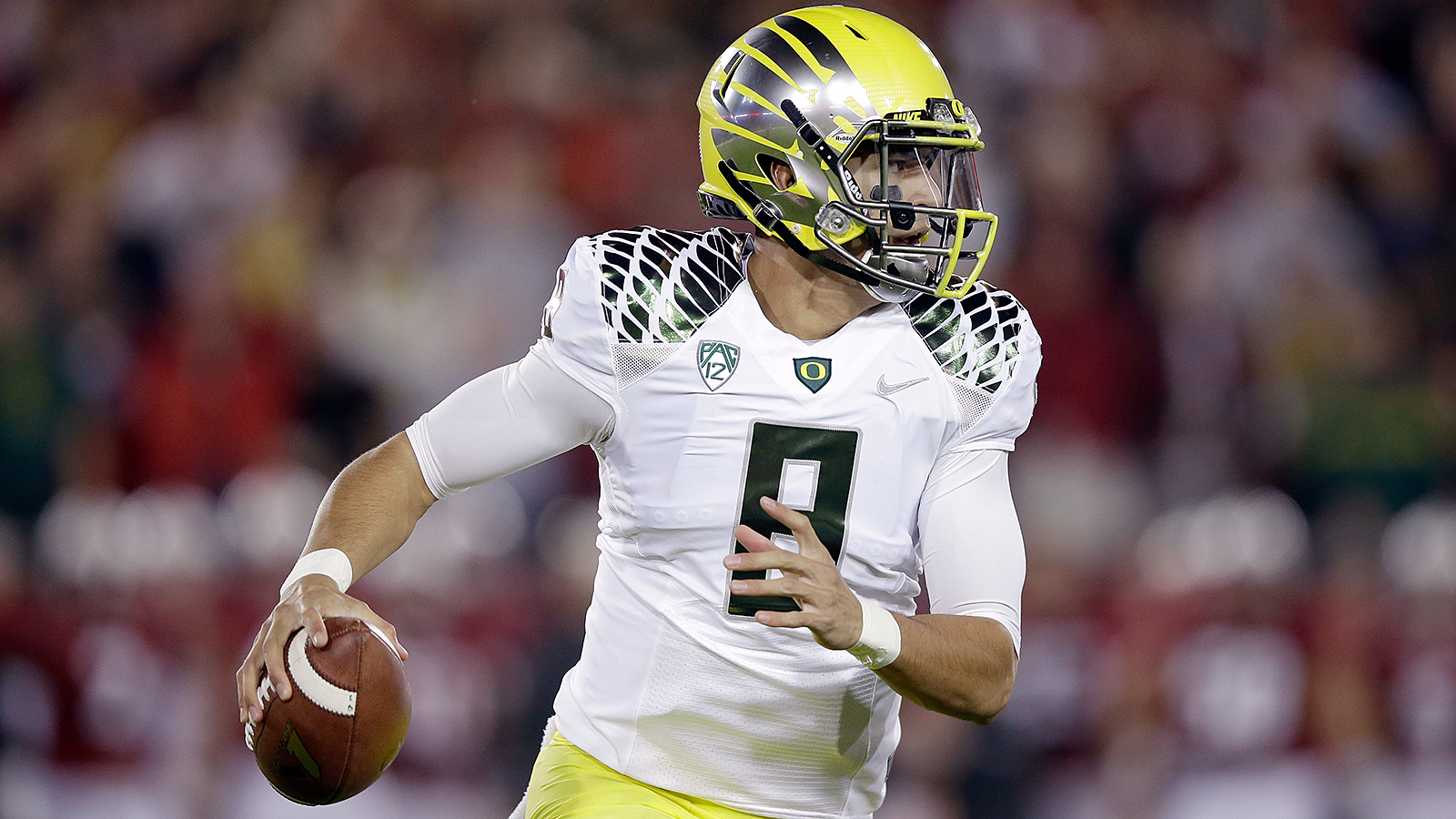 College athletes aren't allowed to get paid for what they do on the field, court, etc.
But boy can schools make money off them.
So, what's that site all about?
It proudly auctions off Oregon athletic gear for insane prices. Like this spring game jersey with QB Marcus Mariota's number on it:
Only $560! What a deal.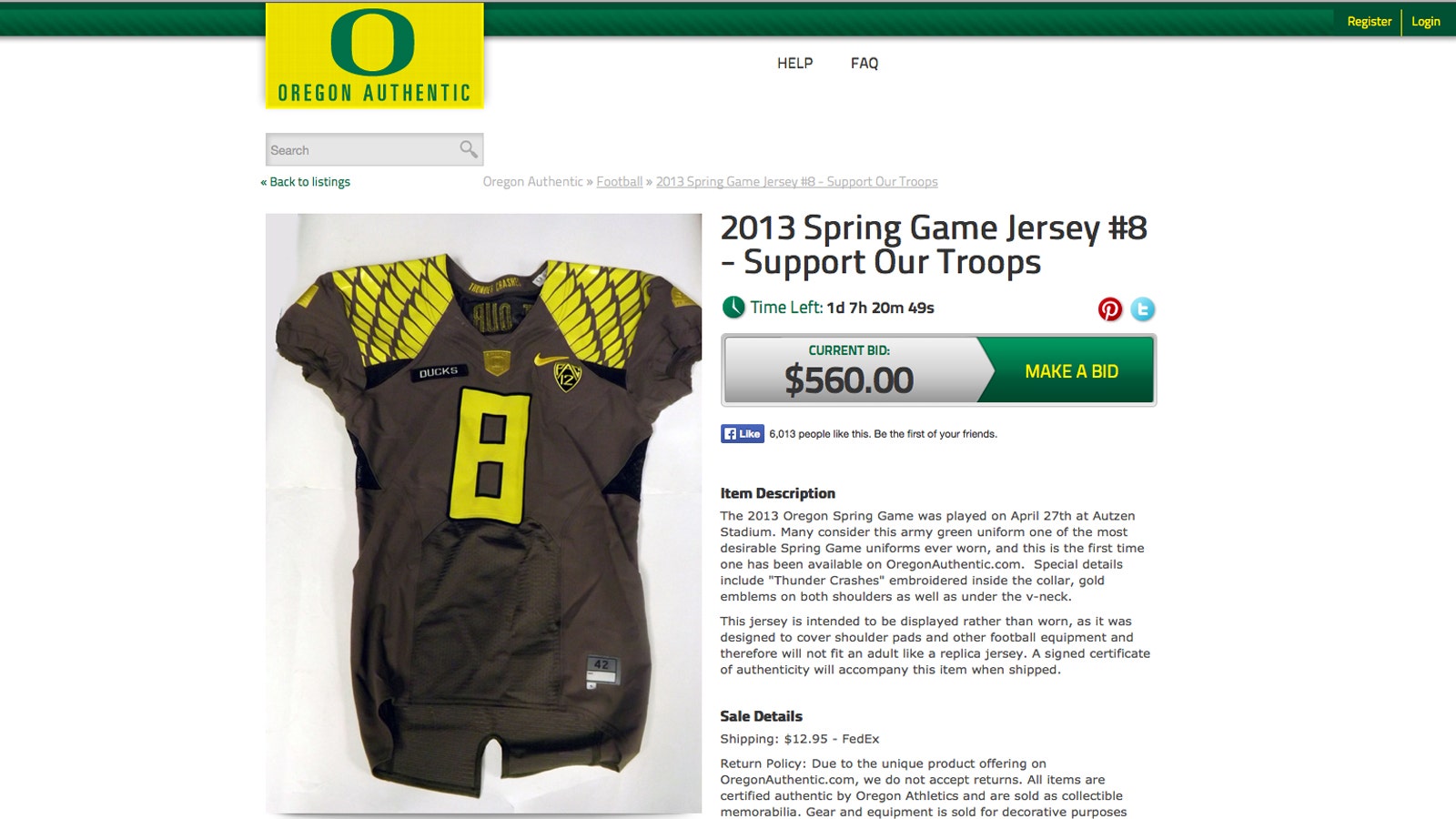 Here are some details on the jersey:
The 2013 Oregon Spring Game was played on April 27th at Autzen Stadium. Many consider this army green uniform one of the most desirable Spring Game uniforms ever worn, and this is the first time one has been available on OregonAuthentic.com. Special details include "Thunder Crashes" embroidered inside the collar, gold emblems on both shoulders as well as under the v-neck.
This jersey is intended to be displayed rather than worn, as it was designed to cover shoulder pads and other football equipment and therefore will not fit an adult like a replica jersey. A signed certificate of authenticity will accompany this item when shipped.
So is this a game-worn jersey? It's a good question. We found this info under website's FAQ section:
Q: Are the items on OregonAuthentic.com game used or game worn?
A: Although all items on OregonAuthentic.com are official team issue and come direct from our equipment room, we cannot verify all items are game worn or used unless specifically listed as GAME WORN or GAME USED in the title and description. A certificate of authenticity will accompany any verified game worn or game used item.
We also found this info:
Q: What does OregonAuthentic.com sell?
A: We sell University of Oregon team-issued and game-worn apparel. You have the opportunity to purchase gear worn by your favorite Oregon athletes in some of the most memorable games and meets in recent years. Sport an authentic jersey while tailgating, display a throwback helmet in your home, or frame an autographed piece of memorabilia – you decide how to show your team spirit.
There's plenty of other stuff up for action on the site, too. You can currently bid on a pair of Nike Zoom Revis team-issued football training shoes. The price? $223.05. That too expensive for you? The current bid on a women's basketball jersey is $16.
There's nothing more heartwarming than finding out a school has discovered more ways to make money off their "student-athletes" while said "student-athletes" don't get a dime.
And yes, we know, many of those "student-athletes" get a scholarship. But come on. The small price the schools pay for those scholarships is totally forgotten about while they're counting the millions and millions of dollars those "student-athletes" help bring into the school.
Happy bidding, everyone!