Why a city in Nebraska really appreciates Peyton Manning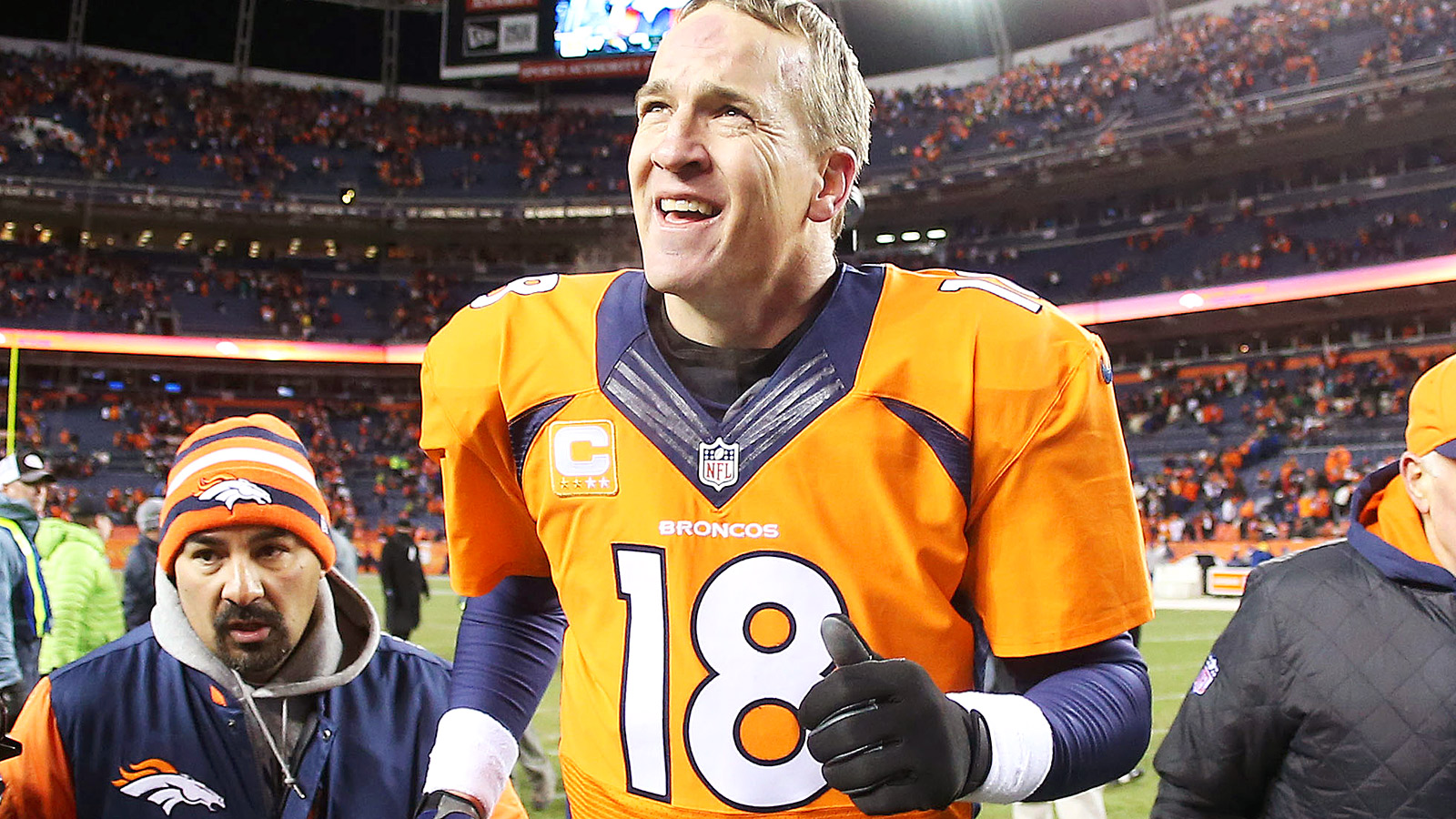 If you've watched a Denver Broncos game on TV this year (with the sound on) you know that Peyton Manning likes to yell Omaha! a lot before taking the snap from center.
That call-out hasn't been missed by the fine folks in Omaha, Nebraska.
The city's official tourism twitter feed sent out the following tweet during Denver's victory over the Chargers on Sunday:
We certainly appreciate all the love from #PeytonManning 🙂 #OmahaOmaha

— Official Omaha Info (@VisitOmaha) January 12, 2014
Manning and the Broncos will host Tom Brady and the Patriots next Sunday in the AFC Championship Game. Expect to hear a lot of Omaha! mentions during the showdown.
Thanks to Peyton Manning, Omaha has a moment in NFL and Twitter spotlight. http://t.co/O1C1XuNyfF

— World-Herald Sports (@OWHsports) January 13, 2014
Only Peyton Manning could make Omaha this popular…

— Faux Peyton Manning (@FauxPManning) January 12, 2014
The power of Peyton Manning: "OMAHA" is now trending in the US.

— Jimmy Traina (@JimmyTraina) January 12, 2014
I wonder if Peyton Manning will eventually retire with a home in Omaha

— Joe Reedy (@joereedy) January 12, 2014
As many times as Peyton Manning has yelled out "Omaha Omaha" you would think the city of Omaha would name a street after him by now.

— Busted Flip Flops (@GrillinChillin9) January 12, 2014
Oh, and was Peyton happy after Sunday's win? Yes, he was downright giddy about it (hit the microphone button in the upper left of the Vine video below to hear from Manning).