Watch 'Wonder Woman' Jessie Graff fly through the Ninja Warrior finals course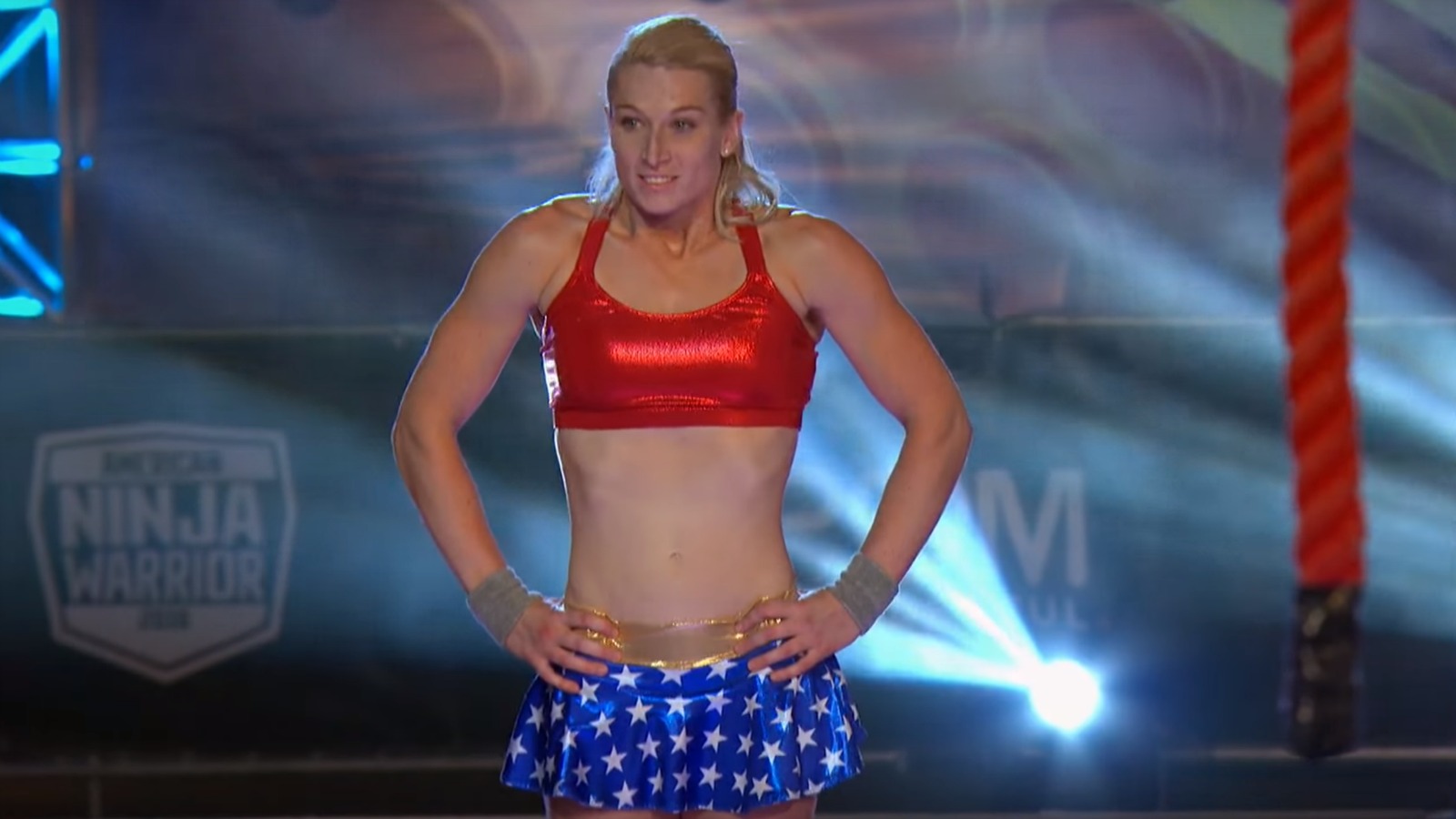 Professional stuntwoman Jessie Graff became an internet sensation when she dominated an American Ninja Warrior qualfying course in June while dressed as Wonder Woman to move on to the Los Angeles finals. The city finals episode will air July 11th, but a video of Graff's performance on an even tougher course was released early – and it's jaw-dropping.
In qualifying, a 14.5-foot wall was the final obstacle, but Graff faced the challenge in the middle of her finals run (and cruised past it).
After climbing vertically while holding onto a bar with a series of jumps, Graff became the first athlete out of the finals contestants to make it past the wedge with a huge swinging dismount.
Her run ended on the helix hang, but she will now move on to the finals in Las Vegas.