This Niners fan got a huge 'Kaepernicking' tattoo on his back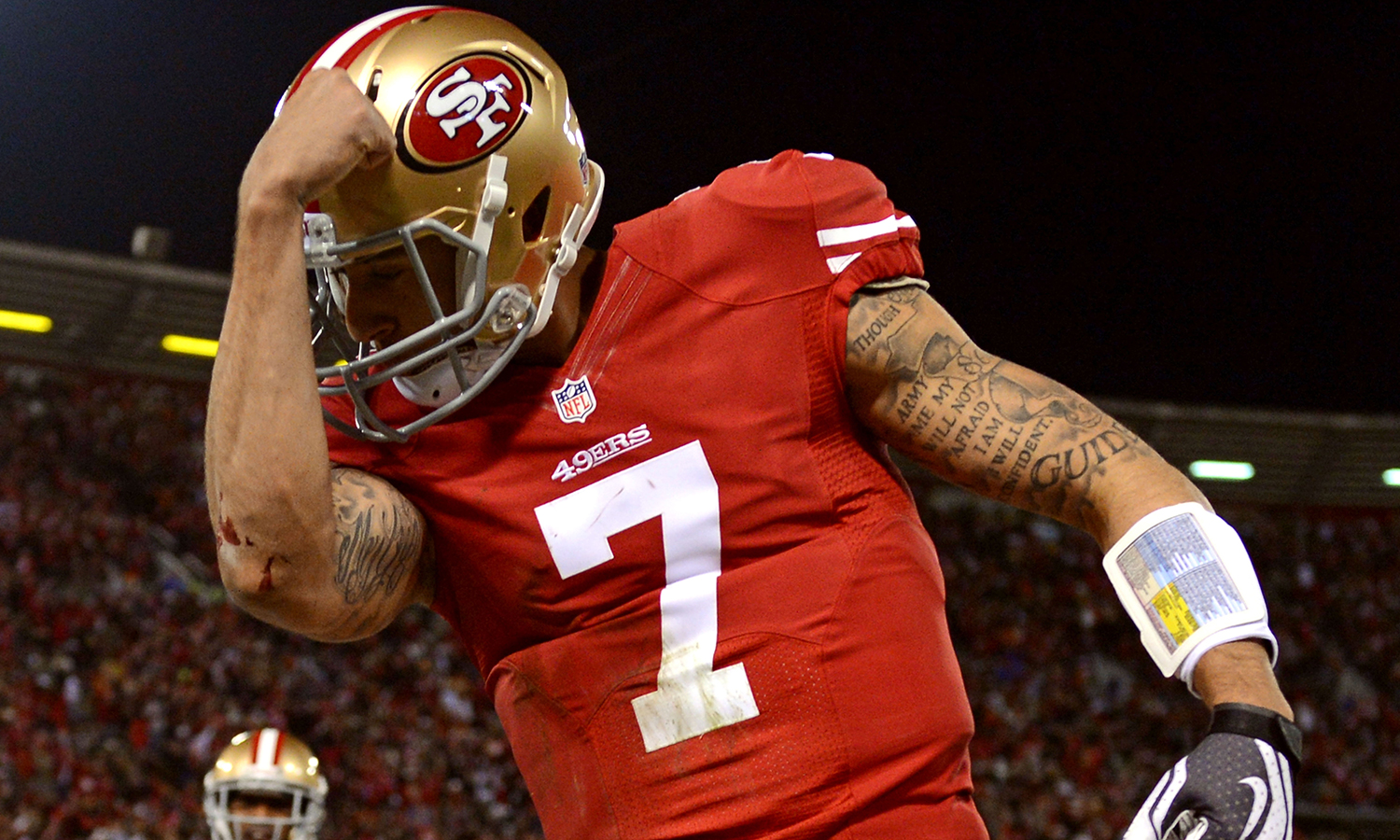 The latest edition of a person honoring an athlete in ink features "Kaepernicking."
Niners fan Michele Jensen sent Colin Kaepernick a couple of photos of his new upper-back tattoo via Twitter on Thursday morning.
In addition of the image of the quarterback kissing his bicep, Jensen added the words "Faith in Kap."
@Kaepernick7 1of2 My tat. Just needs touching up. Of course the Lombardi's that you'll win will be their actual… pic.twitter.com/3xFluW7QYO

— Michele Jensen (@M_Jensen_749) July 17, 2014
@Kaepernick7 2of2 size. #FaithInKap just like it's inked on my back. #Kaepernickingworldwide pic.twitter.com/0cS2fkO2cs

— Michele Jensen (@M_Jensen_749) July 17, 2014
Kaepernick was kind enough to retweet the photo Thursday. He must have been in a good mood after sharing a stage Wednesday with swimsuit model Chrissy Teigen.