Crazy moments in NFL history: T.O. stomps on Dallas star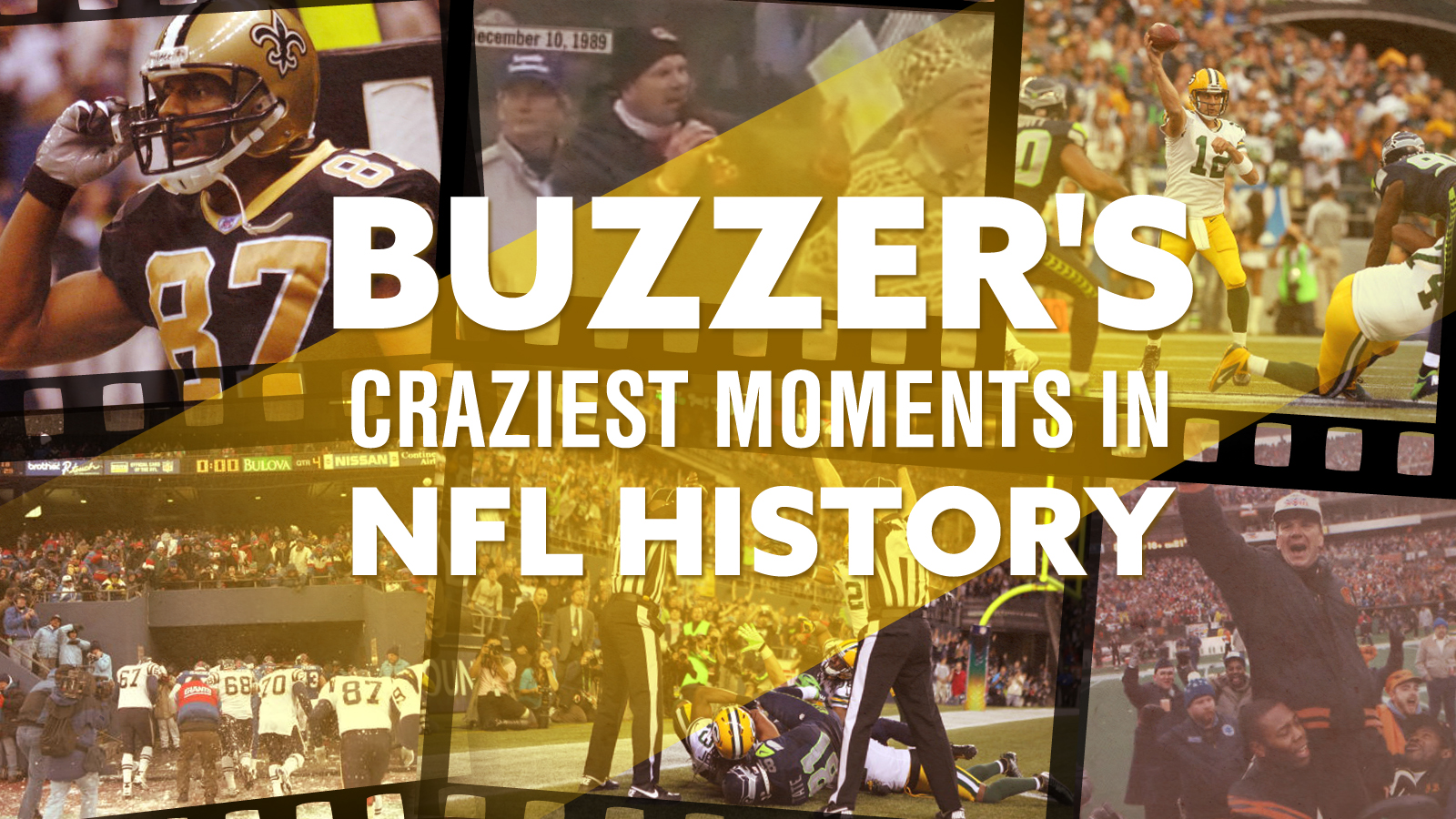 We're having difficulty containing our excitement for the start of the NFL season. In an effort to cope with that delirium, each day until the Sept. 4 kickoff, the Buzzer will post about one crazy moment in NFL history. "Crazy" is subjective, so what does that mean here? In this series we won't be highlighting the most outstanding plays or statistical feats — but those plays that make your jaw drop and cause you to blurt out, "holy $*%," that was crazy!"
Get all of The Buzzer's previous "Craziest NFL Moments" here.
Terrell Owens arrived in the NFL in 1996 and by 2000 he morphed in T.O., the brash, showboating, even more wildly talented version of himself.
The year 2000 marked the first of Owens' five consecutive Pro Bowl nods (he went again in 2007) but we turn specifically to the Sept. 24, 2000, contest at Texas Stadium between the San Francisco 49ers and Dallas Cowboys.
At the time, Owens had not yet made nearly all of his touchdowns spectacles; the Sharpie and cheerleader and popcorn stunts would come years later. For overall craziness, none of those would top Owens' show of disrespect to his future team, a surreal three-act play involving Owens, Emmitt Smith and Cowboys safety George Teague.
Smith's answer to Owens came toward the end of the first half, when his one-yard touchdown run pulled Dallas within a touchdown at 17-10.
Of course Owens wouldn't let Smith upstage him, so the wideout made the star his stage again after a one-yard touchdown reception that put the Niners up 41-17 in the drubbing.
George Teague got ejected for whacking Owens, but incredibly the referees allowed Owens to remain in the game.
Owens didn't suit up the following week, though, because Niners head coach Steve Mariucci suspended him and fined him one week's pay.
Get all of The Buzzer's previous "Craziest NFL Moments" here.