NFL Craziest Moments: Leon Lett's Thanksgiving blunder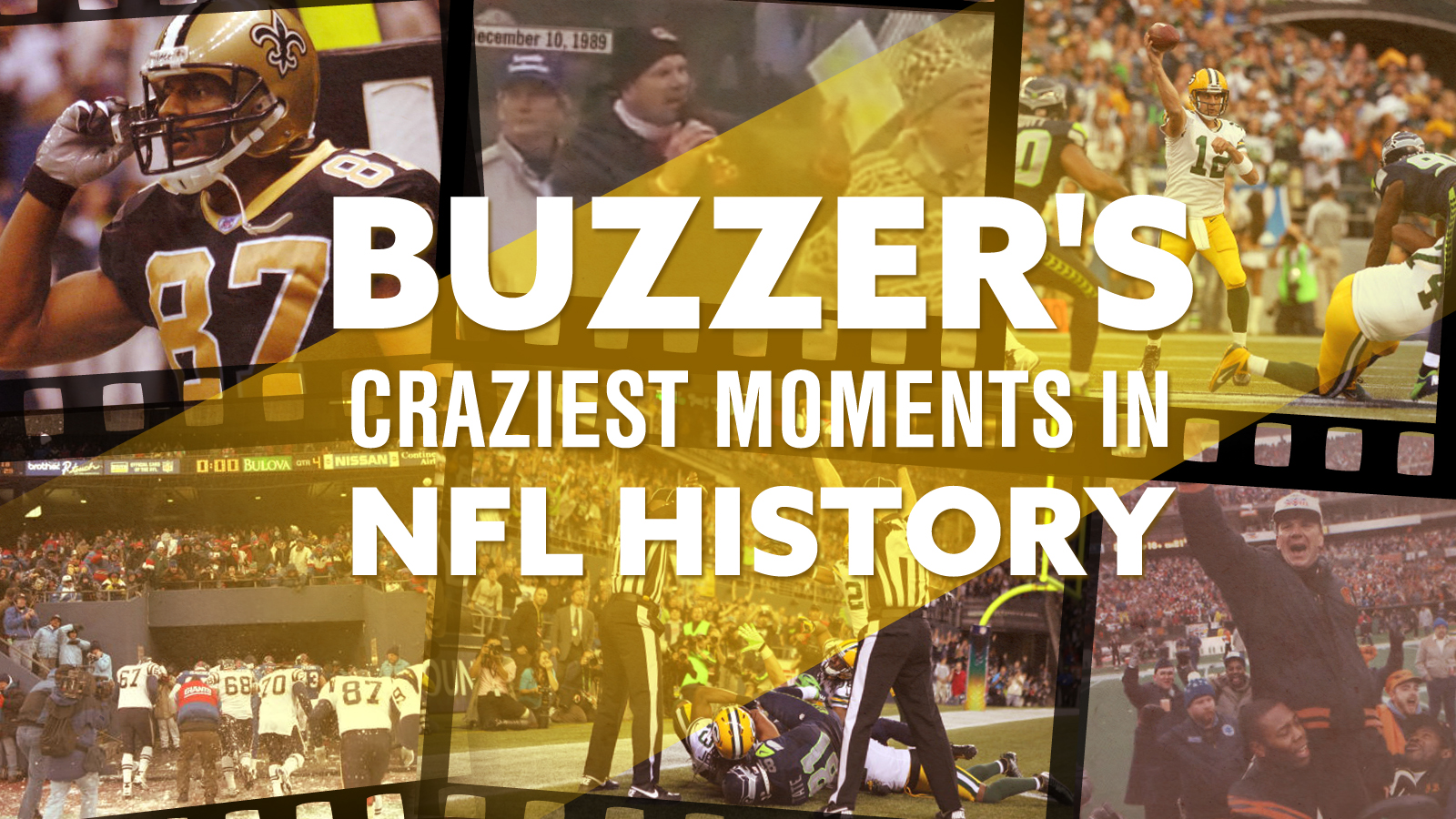 We're having difficulty containing our excitement for the start of the NFL season. In an effort to cope with that delirium, each day until the Sept. 4 kickoff, the Buzzer will post about one crazy moment in NFL history. "Crazy" is subjective, so what does that mean here? In this series we won't be highlighting the most outstanding plays or statistical feats — but those plays that make your jaw drop and cause you to blurt out, "holy $*%", that was crazy!"
Get all of The Buzzer's previous "Craziest NFL Moments" here.
As if a game in Dallas featuring a rare snow and sleet storm wasn't bizarre enough, along came Leon Lett.
One year after the Cowboys defensive tackle had an embarrassing moment in Super Bowl XXVII in which Bills wide receiver Don Beebe chased him down and swatted the ball out of his hand as he was approaching the end zone (while the game was already out of reach), Lett had a much more significant blunder on Thanksgiving day in 1993.
With Dallas leading Miami 14-13 in the closing seconds of the fourth quarter, Dolphins kicker Pete Stoyanovich attempted a 40-yard field goal.
The kick was blocked and Dallas had the win in hand. However, for some reason, Lett came along and slid his body into the ball while attempting to pick it up.
Lett, obviously, couldn't get a grip on the ball, it squirted loose and a Dolphins player made the recovery with three seconds left.
The scene made for complete anarchy on television as the director cut to a celebrating Jerry Jones on the sidelines while Lett was making his boneheaded play.
Meanwhile, play-by-play man Dick Enberg and analyst Bob Trumpy were screaming and yelling that something was happening on the field of play.
After they showed a replay, Trumpy gave a classic, "NOOOOOOOOO!" while seeing Lett's actions.
Stoyanovich then came on and drilled a 19 yarder to win the game for the Dolphins.
Get all of The Buzzer's previous "Craziest NFL Moments" here.