'Knicks' offer first-round draft pick on Craigslist
This is what happens when you've been one of the biggest embarrassments in all of sports for a long time.
One crafty Knicks fan put the team's No. 4 overall pick in Thursday's NBA Draft on Craigslist. Of course, the fan would like you to believe that owner James Dolan, team president Phil Jackson and executive vice president Steve Mills put the ad on Craigslist, but we don't think the Knicks brass would do that. Well, we're 99 percent sure the Knicks brass wouldn't do that.
The clever ad includes this priceless description:
"Right now we're looking to unload an unnamed aging Spanish point guard (for privacy reasons specific details must be kept confidential) as an attachment to this pick. If you've seen our history working together as a group, you know that we don't mind getting the worse end of the deal if you're willing to take the players we no longer want. In addition, we are trying to add a few aging veterans who are familiar with basic shapes like squares and triangles (though we're lenient on squares knowledge at this point)."
Here is the full offer. Make your bid now!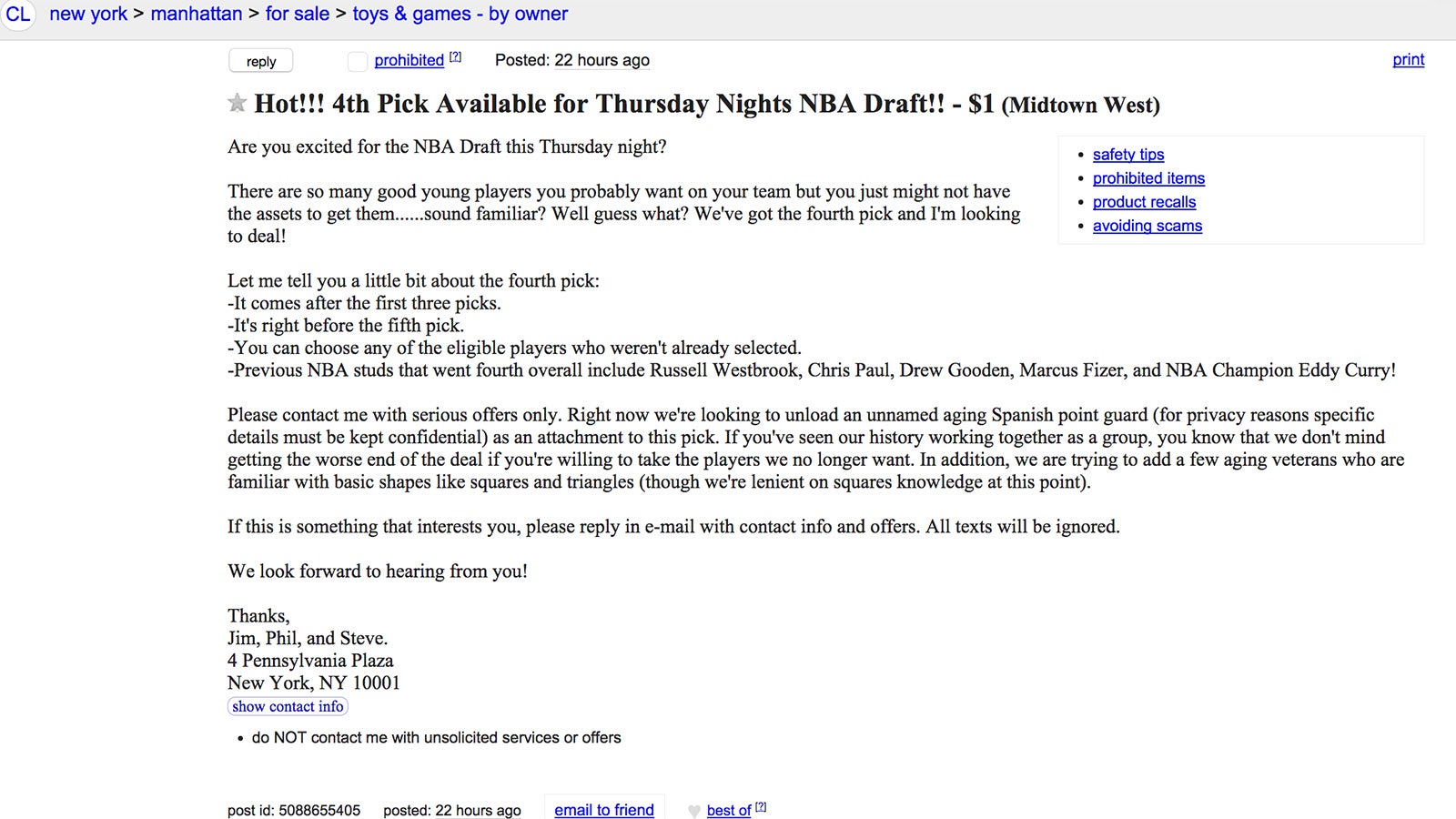 (Hat Tip: Complex)