New England Patriots: Five memorable off-field moments from the 2014-15 season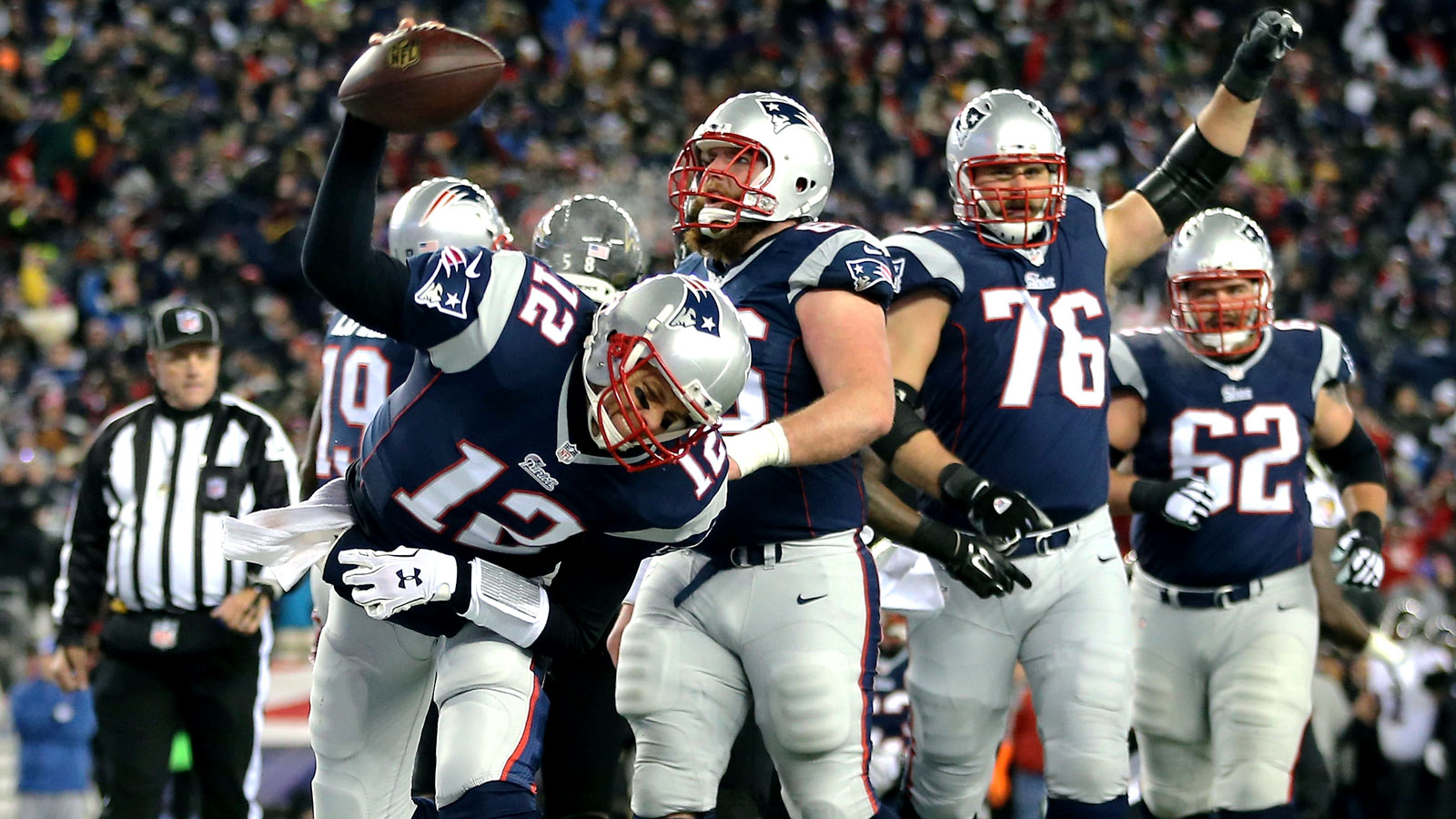 As the NFL's championship weekend approaches, The Buzzer is looking back at the moments from off the field (or during stoppages of play) that have colored the season for each of the four remaining contenders.
Another year, another AFC championship appearance for the New England Patriots. It took a little magic and some trickery to get past the Ravens, yet here they are as 7-point favorites. Buzzer's five favorite off-field moments for the Pats highlights the usual suspects, who provided a surplus of laughs this season.
1. BILL BELICHICK'S REACTION WHEN SOMEONE ASKED HIM IF HE WAS GOING TO EVALUATE THE QUARTERBACK POSITION AFTER A BLOWOUT LOSS TO THE CHIEFS IN WEEK 4
Sometimes a grunt is worth 1,000 words. Rookie QB Jimmy Garoppolo continues to hold a clipboard.
2. ROB GRONKOWSKI TELLS TONY SIRAGUSA THAT THE PATS' OFFENSIVE LINEMEN ARE SEXY AND DESERVE TO GET LUCKY AFTER THE GAME
Yep. More Gronk to come.
3. TOM BRADY USES PHOTOSHOPPED IMAGE ON FACEBOOK TO CONSOLE PATRIOTS' OWNER ROBERT KRAFT
That's solidarity. It was Mark Wahlberg who joined Kraft in his luxury box and left Kraft hanging. Brady has been that guy before. More than once.
4. JULIAN EDELMAN HOLDS A BEER BONG FOR GRONK IN "ENTOURAGE" THE MOVIE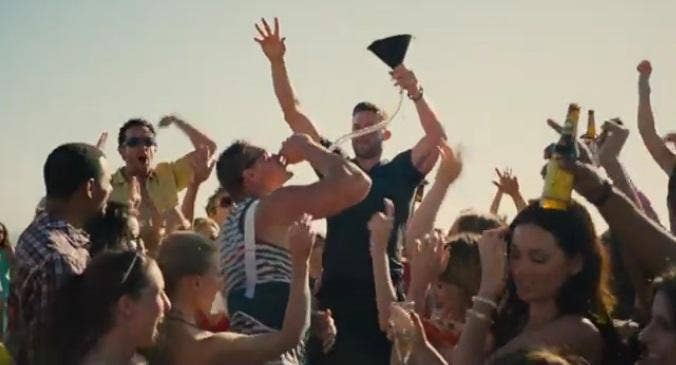 We only get a split-second glimpse at the scene in the upcoming "Entourage" movie but we've already seen enough. Also we learned this season that Gronk owns a party vehicle named the "Sinners Bus," so it's fair to assume that Gronk furnished his own beer funnel for the movie. Finally, this occurred before the season but for completeness we have to mention the wonderful Edelman-Gronk t-shirt battle.
5. THE WEATHER CHANNEL AND BILL BELICHICK HAVE BEEF
There's no colleague, child or cable channel free from Belichick's unrelenting standards. Kudos to TWC for firing back.
Also check out companion posts on the other three remaining Super Bowl contenders: Colts / Seahawks / Packers
Seven out of 10 drunk people recommend following The Buzzer on Facebook.