NC State baseball coach ejected after epic meltdown at home plate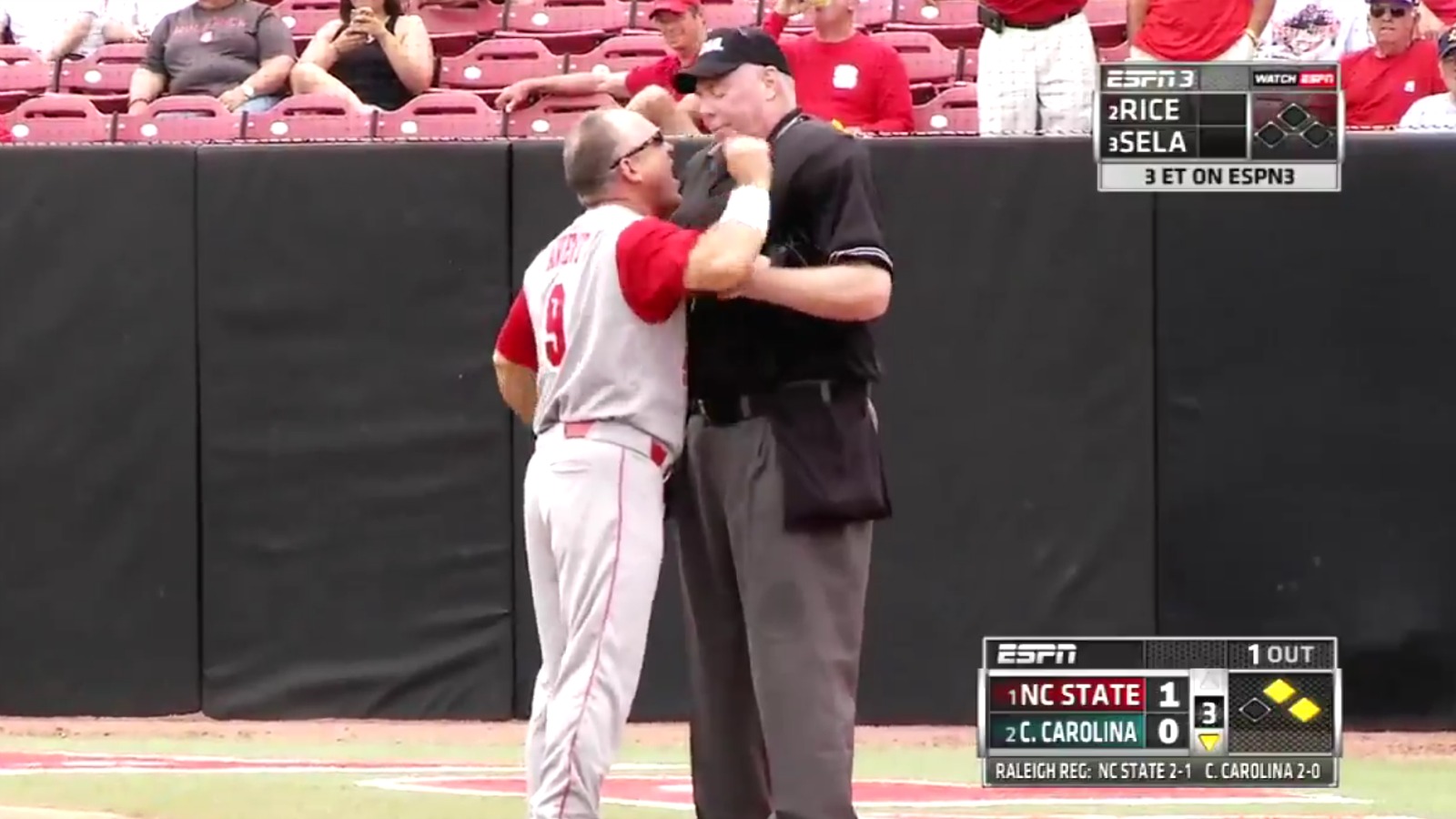 NC State baseball coach Elliot Avent missed his team's dominant 8-1 victory over Coastal Carolina Monday after being ejected in the third inning for exploding on home plate umpire Scott Higgins following a controversial call at the plate. Wolfpack pitcher Will Gilbert thought he had struck out a Coastal Carolina on a full count, but Higgins sent the runner to first. Avent came running out of the dugout, tossed his hat and vented at Higgins.
NC State coach Elliott Avent went CRAZY over this non-strike call! pic.twitter.com/fchtf2GAlK

— ESPNU (@ESPNU) June 6, 2016
Another umpire tried to keep Avent away, but the coach shook his defender with a spin move that made NC State basketball coach Mark Gottfried proud.
Avent hit them with the spin move pic.twitter.com/AkS4Sz5l2N

— Ben Simons (@Ben_Jamin412) June 6, 2016
Nice @catbarber1994 like spin move LOL https://t.co/d0ameRJ4Hi

— Mark Gottfried (@Mark_Gottfried) June 6, 2016
Avent is suspended for two games for "prolonged arguing." This isn't the first time Avent's jumped in an umpire's face.